Ultimate Top 10 Cruises From Boston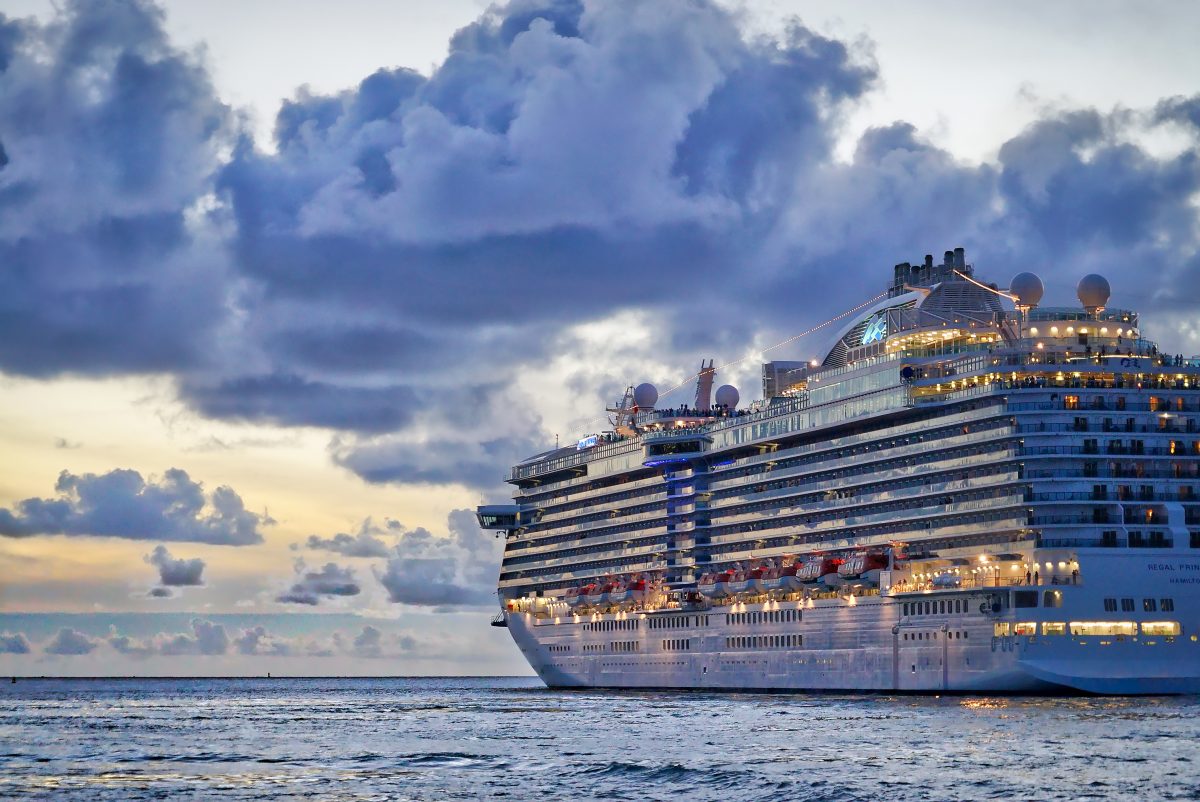 Boston is the tourist attraction, popular for its major seaport and its strategic location on the east coast of the United States. It is a city with many cultural attractions, mainly art, music, and theatre, so if you are looking for a place to spend your vacations on a cruise then I highly recommend Boston. You have numerous options to choose from if you want to cruise from Boston. However, if researching for the best cruise trip is not your kind of weekend activity, here are our top curated cruises from Boston.
1.
3-day Cruise from Boston to Bermuda

There are a number of cruises from Boston to Bermuda, but according to the reviews, the Norwegian cruise line is quite popular.
If you are looking for a week-long exploration from Boston to Bermuda, the Norwegian Cruise line offers multiple activities to make your trip memorable. Your journey will begin from Boston, and you will eventually dock at Royal Naval Dockyard.
Here you'll enjoy a series of unique shopping experience and stopping along the way at an exotic island for its crystal clear waters. Among the Norwegian cruise to Boston, Norwegian Gem and Norwegian Dawn is highly favourable. Mainly for its stylish and comfy rooms offering a stunning view of the ocean. If you're not lounging at your room's balcony, you can loaf around by the pool, kick back at the spa for sauna and Jacuzzi. Otherwise, enjoy the world-awarding dining experience on the cruise or just test out your luck at a casino. However, for family travellers, younger cruisers can take advantage of a series of kids facilities like the arcade and movie theatre.
2.
8-nights Royal Caribbean Cruise

Another hotspot for tourists is the captivating natural scenery of the Virgin Islands. Starting the journey on cruises from Boston, you will arrive in Eastern Caribbean known for its beaches and local cuisines. For 8-night trip offered by Royal Caribbean, you will have plenty to do with ship offering excursions like exploring the islands, kayaking, exploring the caves with guides, rock climbing, zip lining, etc.

The ship also offers a number of entertainments like award-winning musicals, incredible ice skating shows, orchestra offering classical music, karaoke and outdoor movie nights! When it comes to a dining experience, you can avail room service, dine in the main dining hall with new menus, or go to a number of cafes on the ship. During your cruise, you will stay at St Thomas beach, which is an ideal place for snorkelling and boating excursion. Your cruise will finish in Puerto Rico where you can enjoy the colourful dishes it is famous for. If you want to cruises from Boston to the Virgin Islands, then this cruise is just for you!
3.
10-nights Star-Pride Windstar Cruises

For a memorable experience, join this cruise for 10 days full of adventure and fun. The ship offers remarkable itinerary, including 106 suites with ocean views, 6 guest decks, lounges, yacht club, screening room, and even a library! Although the best part would be the availability of Wi-Fi through the internet cards that you can purchase from the reception. When it comes to food, you will get the taste of fresh seasonal produce in every delicious meal you will be given.

Leaving on cruises from Boston, you will visit Bar Harbor, Charlotte town, Skagen, Quepos, and final destination will be Montreal. This cruise is especially good for those who are looking for not too large cruise ships. If you want a small private cruise with not many people for a relaxing getaway, then you may want to consider this one.
4.
35-nights Holland America line cruise from Boston

Tired of your mundane routine? Want to go on a nice long vacation for a month? If your answer is yes, then book your holidays to transatlantic with Holland America cruise ship right away! With this cruise, you will spend 15 days at the sea and on your way dock at places like Sydney (Nova Scotia), Corner Brook, Red Bay (Canada), St-Johns, Dublin, St Anthony, Halifax.

If you hadn't known, Holland America line cruise is known for its sophisticated design. Its elegant suites have the floor to ceiling windows with a phenomenal view of the sea. To add on, the wide spaced lounges with big screen television is quite a delightful treat for those of you who know how to enjoy life.

Though Holland America Line offers a wide range of activities to do on the ship. This cruise line is primarily catering to more mature and older audiences. Besides, according to many reviews, the cleaning staff is great as the ship's every nook and corner is always spotless.
Apart from casinos and bars, it also has a basketball and volleyball court, sundecks, ocean bar, etc. Fear not, this cruise from Boston organises plenty number of competitions and theme based parties for teenagers too!
5.
12-nights Celebrity Cruise from Boston

In this 12 night trip, you will get to explore islands like Curacao with its extensive coral reefs. Followed by the palm island near Aruba which is also a huge tourist attraction because of its small beach and waterpark. After that, en-route to Bonaire island for its phenomenal snorkelling experience, scuba diving and kiteboarding. We promise you won't get enough of it.

Throughout your cruising journey, don't forget to pamper yourself with sweet retreats like spa treatments or splurge on some fancy dining experience too. Also includes onboard activities like dance lessons and trivia contests. Your trip will come to end when you reach the island KeyWest famous for its breathtaking sunsets.
6.
15-nights Panama Canal cruise from Boston

There is no better way to enjoy a cruise from Boston better than en-routing from the Panama Canal. Especially known for its meticulous man-made canal, connecting the Atlantic Ocean with the Pacific ocean. Besides, this route is also a highly demanded location for many cruise liners. So, don't let this chance slip away from your fingertips.

On the Cruises from Boston, you will arrive in the dazzling city of Fort Lauderdale and then spend 2 days at the sea. In transit, you will stop at the stunning port city Cartagena Colombia where party-goers will never be bored. If time persists, visit the Bazurto Market for a taste of the true Colombian culture. After that, you will finally arrive at the Panama Canal. Throughout these 15 days, you'll get a taste of many beautiful cities including Costa Rica, Nicaraguan, Guatemala, and Mexico. And your final stop would be Los Angeles that marks the end of your two weeks cruising journey.
7.
12-nights beaches and bean cruise
Kick off your cruises from Boston, you will spend a total of 6 days in the sea. Traversing the beaches on and off the cruise. And on day 5 you will arrive at Philipsburg, and from there, your next stop would be St John's, Antigua and Barbuda, Bridgetown, Barbados, and last stop would be Fort Lauderdale, United States. This cruise is a great fit for you if you love turquoise-blue water over a soft sand beach.
8.
9-nights Norwegian dawn cruise from Boston
If you seek an extraordinary experience cruise, Norwegian Dawn for sure has you covered. Over 11 lounges, pool and jacuzzi, Norwegian promises and enthralling cruise experience for all cruisers. Expect a good amount of cafes, bars and restaurants spread throughout the cruise ship. We recommend the Atrium Café & Bar, O'Sheehan's Neighbourhood Bar & Grill and Topsiders Bar & Grill.

Starting your cruises from Boston your first stop will be at St Thomas, Virgin Islands. On the way, you'll spend 3 days at the sea and stops at destinations like Philipsburg (St. Maarten), Netherlands Antilles, Basseterre, St. Kitts & Nevis, St John's and more. Lastly, ending your cruise at San Juan, Puerto Rico.
9.
7-night cruise from Boston to Halifax:

Royal Caribbean international offers number of onboard entertainments like award-winning musicals, incredible ice skating shows, orchestra offering classical music, karaoke and outdoor movie nights! Comprising of small islands, it can all be easily explored in a week, so if you've got just seven days to play with, this cruise is an ideal deal for you. Travelling on cruises from Boston, you'll arrive at Bar Harbor, Portland (Maine), Saint John (New Brunswick) with the final arrival at Halifax and then return to Boston.
10.
14-nights Eastern Caribbean Cruises from Boston
For a truly memorable experience, this cruise is for those who think a one-week cruise is not enough for them. For consecutive six days, you'll be visiting a new island each day, with no hurry to get back to your ship. Your final stop-off will be at San Juan in Puerto Rico. Not convinced? The exceptional reviews from guests will assure your decision on this cruise. Moreover, the incredible beaches, watersports, restaurants, nature trails, and local culture is a plus point for you to keep this in mind on top of the others.
Trust us, there are times when you want to kick back and relax, enjoy the soothing voice of waves crashing, waking up to the spectacular view of sunrises from your room and the long for the sounds of the ocean to lull you to sleep. If you are planning a getaway from your busy life or a vacation on cruises from Boston with your family, and you want to explore beautiful islands with exotic cultures and traditions, on a luxurious cruise ship with numerous facilities, then my article is for you.

By now you have the idea of different packages offered by the cruises from Boston 2019, it could be a seven-day trip or a month-long trip depending on your need. Choose whatever suits you and then enjoy to the fullest exploring the incredible islands and pampering yourself with the itineraries offered by your cruise.

Written By: Micheal Williams