Top Things To Do In Calgary, Canada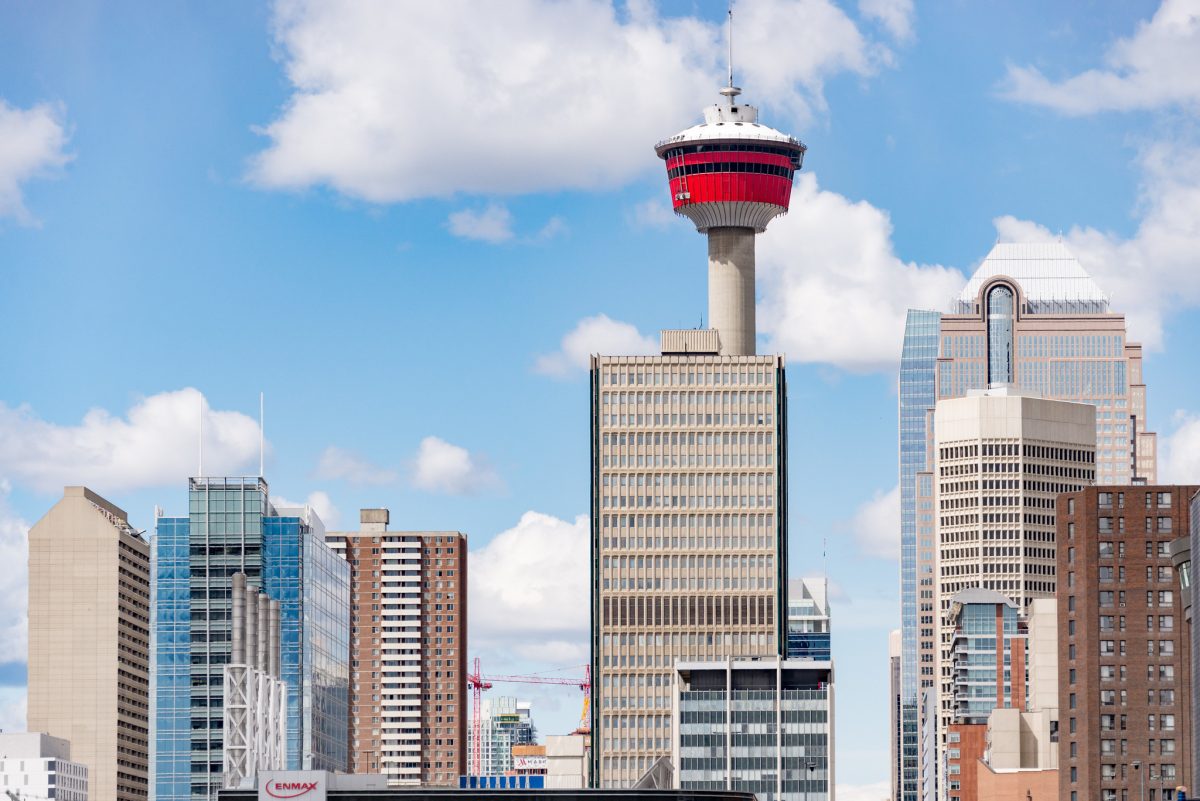 Canada is a wonderful country to travel to. In addition to being the largest country in the continent of North America, Canada is also one of the world's most ethnically diverse nations. Furthermore, Canada tourism ensures your every trip to Canada is worthwhile.
Several multi-cultural immigrants have found their home in Canada.
The diversity of Canada is bountiful with warm people, vibrant traditions and lively communities. Each Canadian community thrives with its unique sense of identity.
Canada's 5th largest city – Calgary
The best of Canada's attractions can be found in Canada's Alberta Province. Calgary is Canada's 5th largest city that survives to charm the world as a beautiful gem.
Fondly called the Stampede City and Cow Town of Canada, Calgary is laced by Canada's Bow River. Besides, it is also proximate to the breathtaking Canadian Rockies mountain range. Have you wondered 'What is Calgary like?' Well, Calgary is both the largest city and largest metropolitan area in the Canadian province of Alberta.
Calgary – The Youngest Population in Canada
The city of Calgary is Canada's young pulse, as its population is amongst the youngest in Canada. So, it's a given that you'll have a great night in Calgary, but in addition, Canada's Calgary is also unpredictably generous with family-friendly activities in Canada.
The Calgary Flames are the most popular ice hockey teams in all of Calgary city. As a result, hordes of crowds race to see the Canadian ice hockey team, Calgary Flames in action. Similarly, other winter sports are enjoyed too in Calgary City. Even if contrastingly, Calgary weather is impacted by the Canadian Rocky Mountains.
Although there is little known about Calgary City, owing to the popularity of the other well-known Canadian cities like Vancouver and Toronto, Calgary still manages to be a kaleidoscope, with a good number of the best things to do in Canada.
From the stunning Calgary Rockies to scenic rivers Calgary with its young populace. 120 spoken languages and multi-cultural vibrancy. Calgary is a gem that provides travelers with authentic Canadian experiences.
It's easy to get to Calgary
If you are planning a trip to Canada to see all of Canada's tourist spots, don't give the top Calgary tourist attractions a miss. While you travel to Canadian cities like Vancouver or Toronto, you can easily make room for a trip to Calgary. Vancouver to Calgary is just 1.5 hours by air. Whereas, Toronto to Calgary flights take around 4 hours!
The good news is, there are many Toronto to Calgary cheap flights for the mindful traveler. Calgary airport to Banff is an easy commute too. And, so is Boston to Calgary. Moreover, there are many plush and also budget hotels in Calgary, to put your worries on 'where to stay in Calgary?' At ease.
Explore The Cow Town
You would not want to miss the fun things to do in Calgary. Let alone missing out on the best things to do in Calgary, Canada. If thoughts like, 'what to do in Calgary Canada' cloud your mind, we have good news!
Our Calgary City feature gives you an overview of all the top Calgary sightseeing experiences. So go on, travel to Calgary and explore Canada. Be prepared to be charmed by its multitude of dimensions.
Here's your list of the best things to do in Calgary Alberta, Canada's much loved "Cow Town":
1.
Feel on Top of the World at Calgary Tower
How would a 360-degree view of Calgary, with panoramic views of the majestic Canadian Rockies and rolling plains, make your adrenaline feel? If you think that wouldn't set your heart racing, imagine stepping on a glass-floor atop Calgary Tower Observation Deck at 191 meters (626 feet) above the ground in Downtown Calgary!
No trip to Calgary is complete without sighting the stunning Canadian Rockies from high up on Calgary Tower. Back in 1968, when Calgary Tower opened doors to the public, it was the tallest structure in Calgary, in addition to being the tallest in Canada, outside of Toronto.
Calgary Tower was an inspiring founding member of the World Federation of Great Towers. The two tallest buildings in Calgary, Alberta are the Brookfield Place East and the Bow Tower Calgary. Calgary Tower remains an icon of Calgary City, shorter in length, albeit.
Originally called 'Husky Tower', and renamed to Calgary Tower in 1971. Canada's Calgary Tower is also fondly known as 'Cow Tower' amongst the locals. Weighing almost 10,884 tonnes, almost 60% of Calgary Tower is below the ground.
Look down from the glass floor
Proximate to most of the Calgary attractions, the glass-floor viewing platform in the Calgary Tower observation deck is a great place to admire the aerial views of the flourishing Canadian city. From the tower in Calgary, you can see iconic Calgary structures like the Saddledome, Canada Olympic Plaza, the Stephen Avenue Walk, and the East Village in Calgary.
A 62-second elevator ride is all it takes to reach the far end of Calgary Tower's height. Your admission into the tower in Calgary will be easy with your Calgary Tower Ticket. You can expect to pay the Calgary Tower ticket price of $18 for visitors aged between 13-64. If your child is aged between 4-12, you only need to pay an admission fee of $9. Infants aged below 3 can visit Calgary Tower for free. As a result, your infant's trip to Calgary Tower Observation Deck will be free.
Take an Audio Tour
You must take a tour of the Calgary Tower Observation Deck, when on the top.
Audio tour guides are complimentary and the Calgary Tower audio tours are available in English, French, German, Mandarin, Spanish, Japanese & Korean. High-powered binoculars are available to help you sight distant Calgary Landmarks and the peaks of Canada's rocky mountains.
Dine at SKY 360 Restaurant
After you have enjoyed the stunning views of Calgary through the Calgary Tower glass floor, indulge in a gastronomic feast at the Calgary Tower Restaurants. SKY 360 Restaurant and Lounge, is a rotating restaurant that pampers your senses with good drinks and food, served with a twirl of the best view in Calgary city.
What's more, if you order an entree at SKY 360 restaurant, your admission to the 360 Calgary Tower observation deck is complimentary, without the Calgary Tower cost! For an informal American meal, you could head to Ruth's Chris Steakhouse on level 2, to sample delicious steaks!
2.
Spend a Day at Calgary Zoo
One of the most fun things to do in Calgary, especially if you travel around Calgary with kids.
Canada is home to some amazing zoos. That being said, it is time to announce that Calgary Zoo features on the list of Canada's best zoos.
Primarily because of Calgary Zoo's successful animal breeding programs, aside from the research dollars and educational programs. It's always easy to enjoy the things to do with kids in Calgary when fun and learning are on the cards.
At the zoo in Calgary, you will find a host of animals like the African Lions, Amur Tigers, Mountain Gorillas, Parakeets, Hippos, Mountain Goats, Giraffes and more! Also, explore the botanical gardens and the Calgary butterfly conservatory.
Don't miss The Penguin Walk
The showstoppers of Calgary Zoo of all the 1000 animals, are the Calgary Zoo Pandas and Calgary Zoo Penguins.
The Calgary Zoo Penguin Walk is also very popular with visitors because it spreads awareness about climate change and helps visitors admire the Penguins cause to walk to remind us to save planet earth.
You can see Calgary Zoo animals from 9 a.m. – 5 p.m. every day! Calgary Zoo tickets are priced at $29.95 for adults, children/youth between ages 3 – 15 pay $19.95 and Calgary Zoo admission is free for infants aged 2 & under.
Celebrate with Calgary Zoolights
During the holiday season, Calgarians celebrate Christmas in Calgary with a lot of stardust and cheer. From the end of November up until January week 1, Calgary Zoo hosts the Zoolights at Calgary Zoo, to ring in the spirit of the holidays. Calgary Zoo lights with over 2 million lights transform the Calgary Zoo grounds into a magical winter wonderland.
During Zoolights in Calgary, 200 light figurines and a variety of interactive and choreographed light displays can be viewed. Calgary Zoolights tickets are priced at $19.95 for adults and $14.95 for kids aged between years 3 – 15 (infants under 2 get in free). During the holiday season, you can even stay close to all the action and fun, because there are a lot of hotels near Calgary Zoo, to make you comfortable!
3.
Explore Calgary's Heritage Park Historical Village
The proud owner of the title 'Canada's largest living history museum', Heritage Park Historical Village is Calgary's award winning attraction! A visit to Calgary Heritage Park is must-do on your family-friendly Calgary trip.
A Museum that's Alive
Calgary living museum is spread over 127 acres and entertains visitors with over 200 exhibits. The Heritage Park and Historical Village exhibit help visitors understand Western Canadian history from the 1860s to 1950s.
You are sure to be teleported to the past, because the interactive theme of the Calgary living museum, allows visitors to absorb history with all five senses. The exhibits are created to detailed perfection, as though everything is still alive. The exhibit actors add value to the alive setting, with costumes and props.
After you have experienced a historic escape at Heritage Park Calgary, you can leisurely explore the shops laced on the main street.
Dine in Vintage Class
Next up on your agenda would be to taste some delicious Canadian food.
The gorgeous 20th-century themed Wainwright Hotel fulfills your wish with pleasure, at Calgary Heritage Park. Likewise, you can relish plush meals on wheels, in a premium railway car-themed restaurant.
A luncheon at the Heritage Park River Forth Dining Car will be the highlight of your Calgary trip.
There's no experience like Vintage Rail Car Gourmet dining every Tuesday lunch hour in Calgary Summers. Don't give the Heritage Park rail dining experience a miss, it is one of the best things to do in Calgary.
4.
Giddy Up for Rodeo Fun at The Calgary Stampede
Are you heading to Texas for some good old-fashioned rodeo? Well, you don't need to.
Because, you'll get loads of cowboy action in one of the world's largest rodeo festivals, right here in Calgary City!
The Greatest Outdoor Show on Earth
The Calgary Stampede in Alberta, Canada is a 100-year-old tradition, as well as 'The Greatest Outdoor Show on Earth'.
The 10-day annual Stampede Calgary rodeo event attracts over one million visitors, every year. Also, Calgary's best rodeo event blends modernity to Canada's Wild West Heritage.
The Calgary Stampede rodeo festival exhibits one of the world's largest rodeo shows in Calgary. Visitors can view the rodeo parade, cattle auctions, chuckwagon racing, concerts, midway rides, games and agricultural competitions.
Eat Like a Cowboy
The Calgary Stampede in Canada is so well-laid that in 2008, Calgary's best rodeo event was inducted into the ProRodeo Hall of Fame. In addition to all the rodeo fun, you can also enjoy ranch cuisines of the wild west. At Calgary Stampede there is plenty of authentic food for you to sample!
Canada's Calgary Exhibition and Stampede unfold every July, so your trip to Calgary in July will be worthwhile. The Calgary Stampeders Schedule with Calgary Stampede dates is available online for your pre-planning convenience. Similarly, The Calgary Stampede results are also displayed online, if you miss out on the fun. Calgary Stampede tickets can be purchased online from the Calgary Stampede website or via multiple online service providers. You can expect to pay $18 for a general adult ticket. If your child is under age 7, then entry to the Calgary rodeo event is free!
5.
Study Dino Fossils at Royal Tyrrell Museum
A short 1.5-hour drive from Calgary to Drumheller takes you some of the richest dinosaur fossils in the world. Yes, you can relive Jurassic Park at Calgary's Royal Tyrrell Museum.
The World's Largest Collection of Dinosaurs
This is, after all, the best dinosaur museum in Canada! The Royal Tyrrell Museum is Canada's only museum dedicated to the science of Paleontology. Aside from featuring the world's largest collection of Dinosaurs, Calgary's Tyrrell Museum offers a wide variety of fun and educational programs, that bring the prehistoric past to life.
Royal Tyrrell Museum, Alberta displays 30 of the world's best dinosaur fossils. Once you step in, prepare to journey back into Planet Earth's prehistoric era. The popular Royal Tyrrell museum facts on the 30 complete dinosaur skeletons are loved by all visitors. Here, you can also sight 75 million-year-old deposits of marine species! The Sea Dragon, T-Rex, and life that existed in the Ice Age, are all exhibited methodically.
Oldest Nodosaur – Newest Find
The most recent exhibit in the Calgary Dino museum in Drumheller is the Tyrrell Museum Nodosaur, which was accidentally excavated by miners in Canada. Notable Paleontologists agree that the Tyrrell Museum Nodosaur is by far, the best dinosaur they have worked on.
Best of Drumheller Attractions
We hear that the legends of the Royal Tyrrell Museum dinosaur mummy have traveled far and wide. You can join in on this talk of the town. Did you know, visitors from across the globe to witness the well-preserved fossils of Alberta Dinosaurs? How could we keep this from you?
A trip to Calgary to see the Royal Tyrrell Museum Dinosaur ranks high on the list of things to do in Canada. This Dinosaur Museum in Calgary has is all to keep you interested.
One of the best things to do in Canada amongst all the Drumheller Attractions, the Drumheller museum is a Palaeontologist's favorite playground. If you love fossils and are curious by creatures that lived over a million years ago, then you must head to Canada's Drumheller Town. Canada's Royal Tyrrell Museum of Palaeontology will charm you like no other!
6.
Drive to Head Smashed in Buffalo Jump
What is head smashed in buffalo jump? you may wonder. Head Smashed in Buffalo Jump is a cliff end at the foothills of the Canadian Rocky Mountains. Similarly, the cliffs of Head Smashed in Buffalo Jump is the best Buffalo Jump near Calgary. Canada's Alberta Smashed in Buffalo Head Jump is the most scenic and popular of all Buffalo Jump sites. Also, the site is home of the museum of Blackfoot culture.
A Drive Worthwhile
It takes a 2-hour drive from Calgary to Head Smashed in Buffalo Jump. Calgary Buffalo Jump is the mirror to Canada's archaeological past. If you want to learn about The Red Indians, then you will enjoy your visit to Head Smashed in Buffalo Jump. In fact, it will be well worth your time. Because Head Smashed to Calgary is convenient, a lot of people traveling to Calgary take a day trip to Alberta's Head Smashed Buffalo Jump.
A UNESCO World Heritage Site
Canada's Head-Smashed-In Buffalo Jump is a UNESCO World Heritage Site surviving as one of the oldest, as well as the best-preserved buffalo jumps in Canada. The head smashed in buffalo jump camping activities make every visit enjoyable. Alberta campgrounds in Head Smashed are lush and visited by hordes of travelers.
A Story that's 6000 years old!
Alberta's Head Smashed site has narrated the story of the First Nations, the indigenous peoples of Canada. The North American Indians were Canada's first inhabitants. Canada celebrates its ancient native aboriginal people. After all, Aboriginal tribes were the first to walk the lands in and around Calgary.
Masters of the Hunt
For over 6,000 years Indian hunters stampeded buffalo over the Head-Smashed-In Buffalo Jump near Fort MacLeod, Alberta, Canada. Most importantly, Canada's Indians were skilful hunters. And, wisely chased the giant buffalo over the cliffs as a result, the buffalo fell down the cliff and smashed their heads on the ground. Later, these Aboriginal tribes butchered the animals below the cliffs. These First Nations built highly complex butchering and process stations to cure meat and prepare for the feast.
We are sure you will agree that getaway to know the Head Smashed in Buffalo Jump story, is an epic idea for a day trip from Calgary. Especially, if you love history, you will also agree that there is so much to learn from the ingenious peoples of ancient Canada!
And, there you have it! We have shared our travel secrets on the top things to do in Calgary. Next time you plan to visit Cow City Calgary, tweak in our suggestions into your itinerary.
We wish you an enriching trip! Travel safe, and don't forget to tell us all about it!