Things To Do In Santa Barbara, California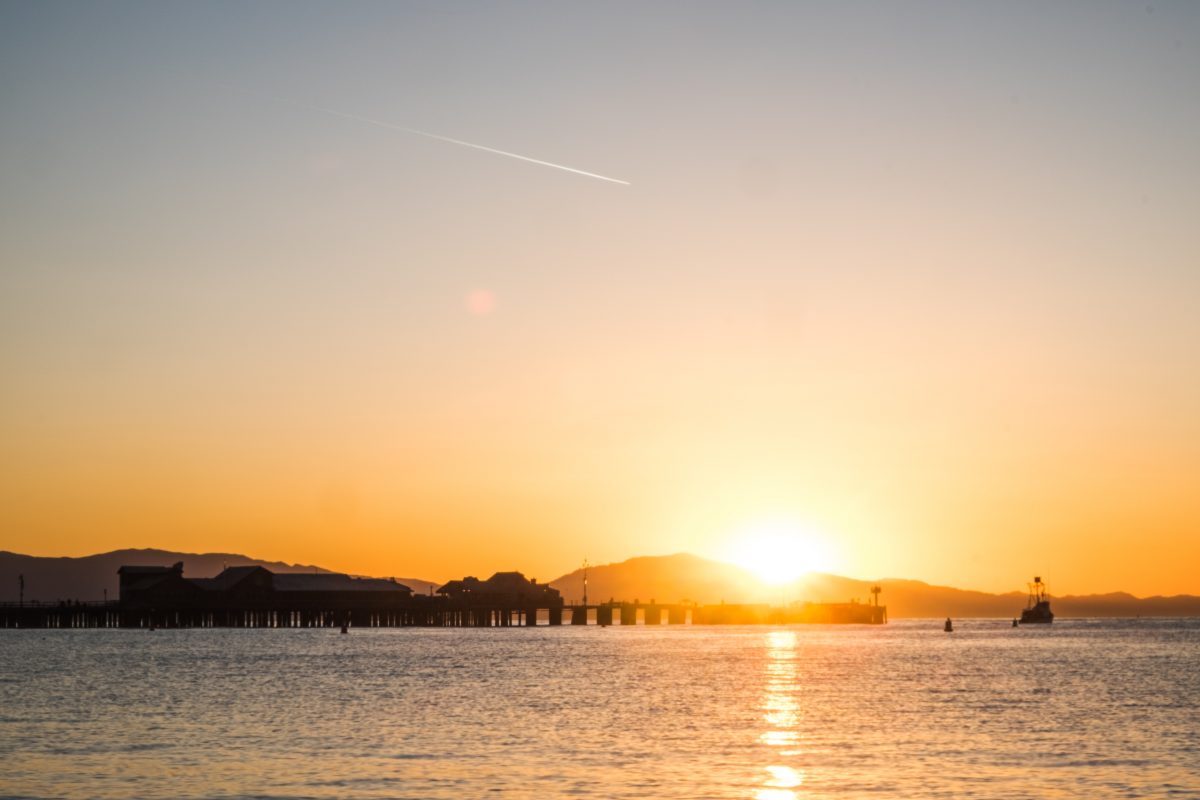 As you drive down California's shoreline, among the places you have to visit and spend your weekend in is Santa Barbara. This town offers spectacular beaches and tons of amazing sights to see. Plus, it has great food and wine choices.
If you're planning a trip to Santa Barbara, this guide will show you some of the best things to do there. We hope that we can make your vacation planning much easier. Here's our 15 reasons why Santa Barbara is one of the best destinations on the California coast.
Things To Do
Destroyed by a major earthquake in the early 19th century, this city owes its unique architecture during its rebuilding process. Now home to great wineries, amazing shopping and ocean side vistas, Santa Barbara is one of the coastal gems of the beautiful state of California. Check out some of the things you can work into your itinerary.
1.
Have A Solemn Morning In Old Mission Santa Barbara
The Old Mission is perhaps the most famous historical site in all of Santa Barbara. It's still used by a Franciscan order of monks and has been since it was founded in 1786. The history and stunning architecture are the main draw to this site.
You can also visit the museum within the complex and a rose garden and some aqueduct ruins close by. This historical site offers guided tours, or you can simply wander the complex.
Though the guided tours will give you a little more in-depth history. So, if you're a true history buff then signing up for one is a good idea.
2.
Hike Up To Inspiration Point
Inspiration Point has one of the best panoramic views of Santa Barbara. Taking your time to hike the multiple trails to reach the point will have you enjoying more of the natural wonders that surround the city of Santa Barbara.
You'll be able to take in the beautiful ocean vistas as you hike through oak and sycamore trees! As you climb in elevation, you'll end your journey 1800 feet above Santa Barbara.
Pack a picnic with some wine and watch the sun set on the beautiful coastal town if you want to spend a nice romantic afternoon with a special someone.
3.
Smell The Flowers In Santa Barbara Botanical Garden
Take a day to explore the beauty of the California's flora and fauna. If you love flowers, then you should definitely make your way to the Santa Barbara Botanic Gardens.
Walk trails lined with indigenous and rare plant life cross and meet in the garden. Plus, you don't have to drive up north to see magnificent Redwoods. This garden has their own forest as well as some historic sites to see as well.
You can also drop by the library, herbarium, and the souvenir/nursery shop. Guided tours are available, but you can choose to simply explore the garden without a guide.
4.
Explore The Estate Of Ganna Walska's Lotusland
Owned by the late opera singer Ganna Walska, this 37-acre Montecito property was turned into a botanical garden called Lotusland. During her lifetime, Walska collected and tended the property. She adorned the land with exotic plants from her trips.
Combined with some of her friends' gifts, these make a beautiful botanical garden that you can spend several hours just taking in the marvels of nature. You can join two-hour guided tours from Wednesdays to Saturdays. Advanced reservations are highly suggested, if not mandatory.
5.
Santa Barbara Museum of Art
Venture down the State Street during your visit in Santa Barbara and drop by the Santa Barbara Museum of Art. For the art lovers, this museum opened in 1941 is an amazing way to spend a day. Built-in the old Post Office, this museum has over 25,000 pieces of works ranging from American to Asian art.
Check if there are any lectures you can join in at the museum's auditorium. After, have a snack at the café and buy some souvenirs at their store.
6.
Watch The Waves Crash At Stearns Wharf
Another old structure that you should definitely visit is Stearns Wharf. Here you can eat fish dishes at one of the great restaurants, do a little fishing of your own, shop at Mother Stearns Candy Shop or check out some interesting sea life at the sea centre.
Roam the wharf and take in the amazing ocean views too. This is also where several ocean cruises take off from.
Sprawling across 30 acres of naturalistic habitats and home to 500 different species the Santa Barbara Zoo is a great day trip for the family or those big kids at heart. There are so many amazing activities to do inside besides getting your eyes on all the cool animals. There is a small train that will take you and the kids around the zoo.
You can jump into virtual reality to learn more about whales. You can feed some giraffe's and there is always a behind the scenes tour. Here you will get to learn about the care and conservation of the zoos animal population. Opened in 1963, this zoo is one of the best small zoos in the U.S. It is a definite must-see while you are in Santa Barbara.
8.
Santa Barbara Orchid Estate
Another spot in Santa Barbara that boasts nature's beauty is the five-acre Santa Barbara Orchid Estate. Take the day and flowers in hundreds of varieties. Learn how to cultivate them or simply walk through the floral landscape.
9.
Tour Santa Barbara Wineries
Many tour companies offer tours of Santa Barbara's local wineries. But you can also head out on your own and drive from winery to winery. The tour option will allow you to sample as many wines from different wineries without having a designated driver.
Many of these wineries also have restaurants attached where you can have a romantic day with your significant other.
10.
Eat All Day Take A Food Walking Tour
If you're a foodie then you have to join the food tour of Santa Barbara. You can choose from several tours that'll take you along State Street. They allow you to sample many dishes from different restaurants.

Taking in the unique food culture of California is a great way to understand not only the culture but the history of this massive state. The tours will take you to the local food markets, so you can truly experience the food culture of Santa Barbara.
11.
Sunbathe In Arroyo Burro County Beach Park
Looking for a place enjoy the California sun or do you want to jump into the water? Head out to Arroyo Burro County Beach Park and do just that. You can also camp or simply enjoy a beautiful picnic while taking in the majestic California coast.
You also have a choice of hiking trails to enjoy. If you're feeling a little adventurous, you can saddle up and ride along the trails.
12.
Be Part Of The Audience At Lobero Theatre
The oldest running theatre in California is one of Santa Barbara's must-see attractions. The Lobero Theatre may not be home to the best musical and stage performances but it's one of the rebuilt architectural masterpieces that you must see.
Many great artists like Dizzy Gillespie, Herbie Hancock, Clark Cable and many more have already set foot on this stage. It's a piece of California history that you simply cannot miss.
13.
Take A Whale Watching Tour
When in Santa Barbara at the right time, you might get a chance to see the biggest mammals on earth. Book a whale watching tour and head out onto the open ocean to catch a glimpse of whales.
If you're lucky, you might chance upon dolphins and sea lions. Many of the tour companies have a guarantee that if you don't spot a whale on your tour, you'll be allowed to return and try again for free.
14.
Visit El Presidio de Santa Barbara State Historic Site
The Spanish settled in California first and the left their mark in architecture and many other pieces of the California culture. One of the best sites to see this is El Presidio de Santa Barbara. This place was once the fortified military settlement built in 1782.
A guided tour that will walk you through the history can give you a good idea of the layout of the complex. Though you're also free to wander the many buildings and learn more about the life and history of the Spanish in Santa Barbara.

15.
MOXI, The World Museum of Exploration + Innovation
This relatively new addition to the museum scene in Santa Barbara is a must-see place for everyone. The MOXI is a science and technology museum that offers indoor and outdoor exhibits that include some hands-on learning experiences.
Divided into three floors and grouped by category, you could easily spend a day wandering around the unique colonial-style building. There are also amazing views from the roof, and they offer specialised adult-themed nights on occasion.
Final Thoughts…
The streets of Santa Barbara is drenched in Spanish colonial history. Combined with the modern California lifestyle, it makes for an interesting dichotomy. The city is an excellent place to spend a few days of beachside relaxation. As you venture into the city, the more you'll understand of how California developed its unique culture and lifestyle.
With this curated list of must-see and do things during your Santa Barbara trip, you're now armed with the tools to make your vacation perhaps one of the best vacations you have taken yet.
After a fun-filled day, why not end it in relaxation? Drop by these spas in California and be pampered like royalty.