Things To Do In Panama City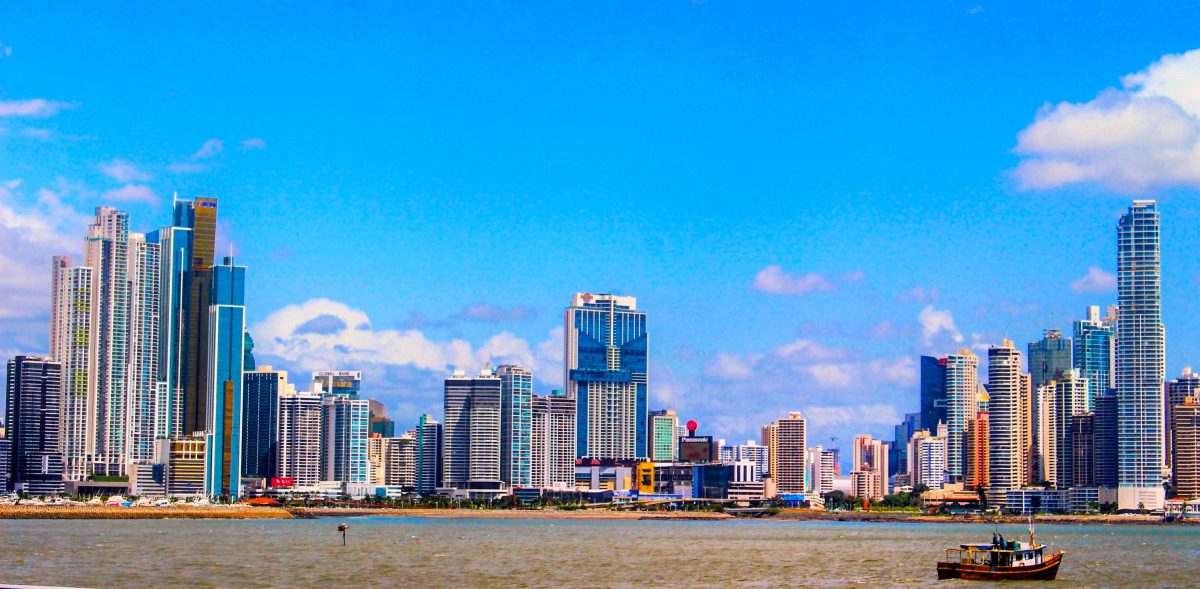 Since Panama City is the capital city of Panama, you can expect many tourist attractions and places worth visiting. Due to the abundance of beautiful places in Panama, you can expect to never have a dull moment when you visit.
If you're looking for a city that provide both comfort and excitement, Panama City just the place for you. With its crystal clear waters and sunny beaches we guarantee you'll be feeling like your best self.
In this article, we would be discussing several interesting things to do in Panama City and places to visit.
1.
Hit One Of Panama City's Many Beaches
The city of Panama is widely known for its beautiful beaches and the comfort that comes from the seaside. We believe it is almost impossible to remain stressed when you're sprawled out on the shore, drink in hand.
If you're in Panama City and you're looking for a beach that you can swim at, check out Santa Clara on the Pacific Coast. Rent a car and drive down to the coast, you can get there in just about 2 hours. If you make it down to Santa Clara over the weekend you might just find yourself in the middle of a party with the locals!
Another beach that we think deserves a mention is Isla Coiba, one of Panama City's many natural treasures. Picturesque tan shores with deep blue waves beckon you to go snorkelling or diving at Isla Coiba. If you're visiting for the first time and aren't feeling the most adventurous, you can also opt to join a tour.
At Isla Coiba you can expect to come face to face with the likes of hammerhead sharks, manta rays, and even some majestic whales.
2.
Visit The Panama City Canal & The Miraflores Visitor Centre
A lot of tourists claim that a visit to Panama City without seeing the Panama City canal is incomplete. The canal happens to be a 77km long artificial waterway. You can choose to tour the canal by boat or soak in its beauty from the shoreline, it's all up to what you prefer.
The Panama City Canal happens to be connected to both the Atlantic Ocean and the Pacific Ocean. It has been rated as the most visited place in Panama City with over 14,000 ships transiting yearly!
If you're looking to get an even better view of the Panama City Canal, head to the Miraflores Visitor Centre where you can obtain a ticket for a fee of $16 USD. Be sure to check out the Miraflores Visitor Centre's 4-floor interactive museum while you're there.
If you're watching your budget and would rather not buy a ticket you can get almost the same view but buying a cheeky cup of coffee at the restaurant within the Miraflores Visitor Centre.
We found that the best time to visit the Miraflores Visitor Centre was between 9 am and 11 am or 3 pm and 5 pm. You can see the most ships moving in and out of the Panama City Canal.
3.
Get Your Holiday Dose Of Culture At The Panama Biomuseo
Another interesting place for tourists to visit in the City of Panama is the Biomuseo, also known as the Museum of Bio-Diversity at Panama. Located in Amador and designed by the famous architect Frank Gehry, this peculiarly designed building happens to be the most popular and famous museum in Panama City.
The museum consists of 8 different galleries which are curated by the Smithsonian Institution and the University of Panama. The different galleries explain the origins of the Panamanian isthmus, its effect on the planet's biodiversity and its role as the connector between the Americas.
Get a tour of this spectacular building if you want to make the most out of your time there. Remember to bring your cameras so you can snap as many pictures as you want.
4.
Travel Back In Time With A Visit To Casco Viejo
After the aforementioned Panama City canal, the Casco Viejo happens to be the most visited place in Panama City. This district which was once a dangerous gang zone is now a UNESCO-protected area and it is made up of all sorts of interesting finds.
At Casa Viejo you can expect to see everything from renovated colonial buildings to exclusive dining restaurants. There are even a handful of clubs making it an exciting nighttime venue as well.
The main attraction here happens to be the Plaza de la Independencia, and it is a perfect spot for tourists to begin their exploration of Casco Viejo. The park which is also known as Plaza Mayor or Plaza de la Catedral, celebrates Panama announcing its independence from Colombia in November 1903.
Within the plaza you can find the Catedral Metropolitana which was built as far back in 1688, and it is the home of the Archdiocese of Panama. Look for a seat under the wide shady trees with the Plaza de la Independecia's gorgeous white octagonal shelter.
If you're quite the caffeine lover then you must try Panama City's Geisha Coffee. Geisha Coffee is often referred to as the Champagne of coffee and it is found right in Casco Viejo!
5.
Soak In Everything That The San Blas Islands Have To Offer
Another site worth seeing in Panama City are the San Blas Islands which are also called Guna Yala by the locals. This archipelago of islands in Panama City has around 365 islands and cays of which 49 are inhabited.
This island which is east of the Panama City canal is the home to the Guna people. The San Blas Islands are also popular spot for tourists. Prominent locations in the group of islands are the main capital El Porvenir, Carti Sugtupu, Cayos Limones, and Cayos Holandeses.
Cayos Limones and Cayos Holandeses are known for having the clearest waters out of the lot, so we recommend including them in your itinerary.
The San Blas Islands are the perfect combination of all the best things nature has to offer. It is a tourist's slice of paradise within Panama City. The island which is a few hours away from the main city can be accessed by boat.
While many choose to visit the San Blas Islands for a day trip, you spend a couple of nights. Especially if you want to come away with the best experience and explore all of San Blas.
6.
See The Former Capital Of Panama, The Panama Viejo
The Panama Viejo, which was founded in 1519, is yet another UNESCO World Heritage Site. The Panama Viejo happens to be "Old Panama City". As you can expect the Panama Viejo attracts a lot of tourists who wish to revel in the rich history and culture of Panama City.
Some of our favourite structures that can be found around this UNESCO world heritage site are the churches, Catedral de Nuestra Senora de la Asuncion, the Iglesia Convento de San Francisco, and the Iglesia de San Jose.
Other structures that are worth seeing here are the Puente del Rey and the Casa Alarcon. Puente del Rey being the oldest bridge in the Americas. Casa Alarcon being one of the best-preserved private residences that dates back to the 1640s.
7.
Get Active With Boat Tours, Kayaking, And Horseback Riding
Another thrilling activity to engage in while in Panama City is to go on a boat tour or kayaking and horseback riding.
Check out the Red Cat Catamaran Panama for a boat tour like no other. Head out to Saboga Island on a catamaran for the day. Book a tour for you and your group and you can expect to sail, wine, and dine like kings and queens.
Catamaran tours come with a full menu of food, an open bar and a visit to one of the lush surrounding islands. A boat tour such as this one will set you back roughly USD$150.
One other tour that we would recommend you check out would be Junglecat Panama in Santa Fe. If you're looking for a tour guide that will take you seamlessly from one activity to the next, Junglecat Panama has got you covered.
Let them know the kind of tour you're looking for and you can expect to be presented with a day or two jam-packed with the best outdoor activities Panama has to offer. We found the highlight to be kayaking and a horseback ride through the streams!
8.
Shop Till You Drop At Paseo De Las Bovedas Or Estaban Huertas
The Paseo de las Bovedas or Estaban Huertas is also sometimes known as Lovers Lane.Paseo de las Bovedas is an excellent good place to go shopping. Especially if you're shopping for souvenirs to bring a little piece of Panama home.
This market is located at the southern end of Casco Viejo and set along the oceanfront. So it is prime shopping ground if you're looking to get your hands on indigenous art and craft. Quaint back alleys make for hours of exploring and for picture perfect scenes.
9.
Take A Tour Of The Panama Rainforest Discovery Centre
The Panama Rainforest Discovery Centre was one of our favourite tourist attractions to visit in Panama City. We found it was suitable for every traveller regardless of whether you are travelling with family, solo, or as a couple.
One of the hottest activities to engage in at the Panama Rainforest Discovery Centre is the climb up the 100-foot observation tower.
Get to the top for a view of a different kind! Alternatively, you can also opt to hike, at ground level. Keep your eyes peeled to catch a peek if sloths, monkeys, and toucans.
It is important to note that should you be planning a visit to the Panama Rainforest Discovery Centre, remember to pack your own refreshments. This is due to the fact that there are no facilities here. We wouldn't want you to cut your visit short due to hunger pangs.
10.
Feast Your Eyes On El Tornillo
A building that is definitely worth seeing when in Panama City is El Tornillo. The strangely shaped building, known as El Tornillo happens to be the most outstanding skyscraper of Panama City. It was even voted one of the 10 best skyscrapers in 2011.
Located in the financial district of Calle 50, El Tornillo translates to mean "the screw" and we can see why. What makes this building outstanding is that its unique shape stands proud at a whopping 774 feet.
11.
For Outstanding Architecture Visit The Iglesia Del Carmen
Iglesia del Carmen is a Gothic icon situated in the centre of Panama City. Even though this building was built in the 20th century, the Iglesia del Carmen happens to be one of the most attractive structures in Panama City. Iglesia del Carmen or Church of Our Lady of Mount Carmen, is even the most visited church in the whole of Panama City.
Even if you aren't religious, Iglesia del Carmen is a must-see when you're in Panama City. There's something about old, gothic churches that transports you to a different time and place entirely.
12.
Catch Stellar Views From Puente de las Americas
The Puente de las Americas translates to mean Bridge of the Americas. This magnificent structure connects Panama City to the inland areas on the Pacific Coast.
At an end of the Puente de las Americas, there is a Mirador that has a unique Chinese Memorial monument. It was built in memory of the Chinese community that moved to Panama towards late 1800s to build Panama's railroad.
Puente de las Americas connect many of Panama City's best beaches so plan your route to kill two birds with one stone!
13.
Stock Up On The Freshest Seafood From Mercado De Mariscos
Expect only the freshest of fresh when you visit Mercado de Mariscos! Seafood lovers listen up, Panama City's fish market opens daily from 6am to 5pm and is a smorgasbord of fresh produce. Picture deep-pink tuna and and plump, bright orange prawns ripe for the picking.
Mercado de Mariscos is the place to be if you're looking for some wallet-friendly food. Since the fish market doubles up as a hotspot for some cheap, fresh seafood! You can grab yourself a quality serving of ceviche at only a dollar. That is definitely a bargain where we're concerned.
14.
Go For A Hike At Cerro Ancón
Cerro Ancón or Ancon Hill is a mountain that is visible from almost every part of Panama City. Cerro Ancón is a brilliant spot for a hike if you're looking for unmatched views of the city.
We suggest you get there early so that you can reach the top in time to catch the sunrise. This is a view we promise you will not soon forget.
Look out for the Panamanian Guinea Pig, which is basically a supersized version of the creature, they roam freely at Cerro Ancón! We are also happy to announce that there are no entrance fees to Cerro Ancón.
15.
Explore The Fort Of Portobelo
The Fort of Portobelo is yet another UNESCO World Heritage Site in Panama City. Here, tourists get to see 17th and 18th-century military weapons that were built to safeguard the Spanish's profitable gold trade from British Pirates.
Also, tourists can enjoy some of the much raved about Caribbean air. It would take about 1hour 45 minutes to get to The Fort of Portobelo from Panama City.
Let us know…
Which of these attractions in Panama City were your favourite and did we miss anything? We'd love to hear from you in the comments!