Top Things To Do In Nuremberg, Germany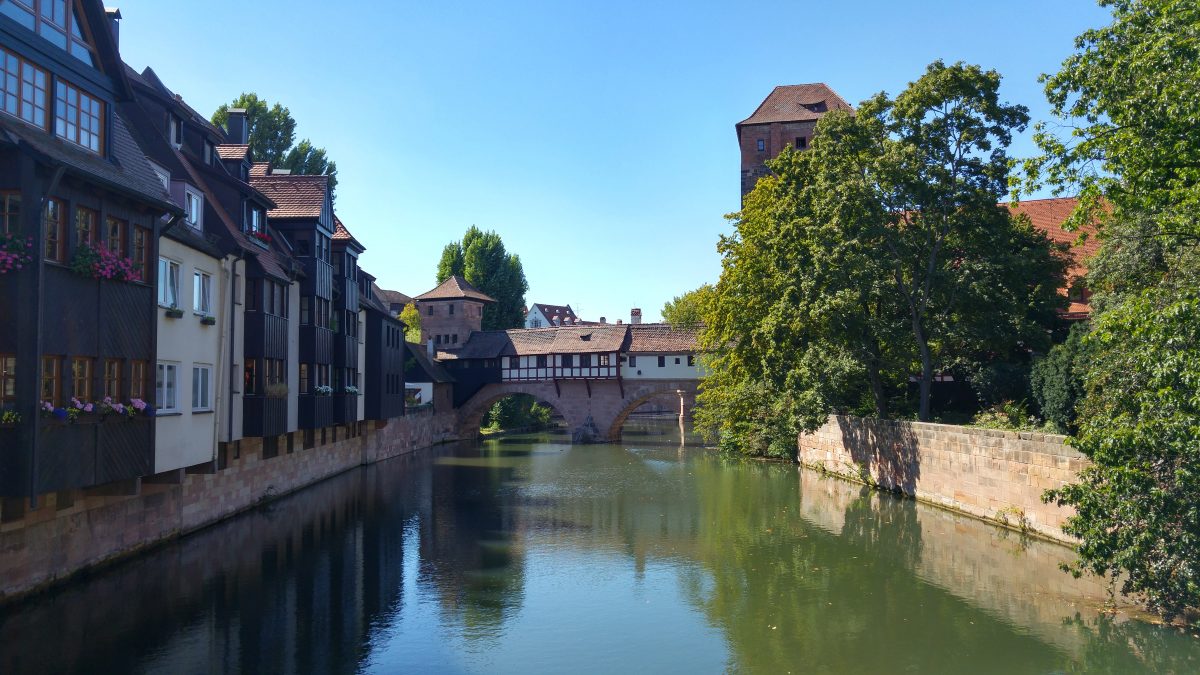 Bavaria's second-largest city, Nuremberg, is one of the cities in Germany that can be proud of its cultural and historical heritage.
Nuremberg is more than 950 years old. With its vibrant nightlife and rich history, it attracts visitors all year-round.
Learn A Thing Or Two About Nuremberg
In order to have a trip of a lifetime, get to know Nuremberg a bit before you visit. This city has always been the center of historical events as well as culture and art.
First of all, this is a city which was the undeclared capital of the Holy Roman Empire. Furthermore, German kings kept their crown jewels and other possessions in Nuremberg. Moreover, Nuremberg was the center of the Industrial Revolution in Germany. Documentation Centre Nazi Party Rally Grounds
Finally, Martin Luther said that "Nuremberg shines throughout Germany like a sun among the moon and stars."
These facts alone should make you want to visit Nuremberg and hear more of its stories. Here are some interesting places to visit in Nuremberg.
1.
Nuremberg And The Second World War
Being the powerhouse of Bavaria, the city played an important role in the Second World War and after it.
(i) Documentation Centre Nazi Party Rally Ground
Even though there were plenty of larger cities in Germany, the National Socialist regime chose Nuremberg as its center.
Once the party rose in power, they held annual mass propaganda rallies in Nuremberg. The congress hall was a symbol of Nazi power and Nazi architecture style in general. However, it's only a half-built arena but still the best-preserved Nazi building.
Nowadays, visitors can see exhibitions called Fascination and Terror. Plenty of documents, interviews, photographs, and official documents are on display. Stop by if you want to learn about the reality and aftermath of the Nazi regime.
Are you interested in WWII history? This is the right place to dig a little deeper.
(ii) Don't Miss Nuremberg Trials Memorial
History enthusiasts will certainly enjoy a visit to Nuremberg Trials Memorial. This is the courtroom where 25 Nazi leaders were tried for crimes against humanity. An engaging exhibit consists of films, audiotapes as well as photographs taken before and during the trials.
People often wonder why Nuremberg was chosen as a trial venue. Most believe that it's because the city was a powerhouse of the Nazi regime. However, the reason is much more practical. Nuremberg's Palace of Justice was the only one that could accommodate all lawyers and staff from all Allied nations.
Keep in mind that the courtroom 600 is open today for trials too so it might be closed to the visitors. Book a tour in advance if you want to make sure you get to see it.
2.
Explore Nuremberg's Altstadt
Like many other German cities, Nuremberg has a fascinating Old Town.
The best way to see the sites in Old Town is to go on foot. Don't be lazy because you won't regret the walk. Walls are still around the Old Town which makes visiting the area exciting.
Romantic, cobblestone streets with timber-framed houses are breathtaking. Fabulous statues and fountains are symbols of Nuremberg.
Just take a look at the Schöner Brunnen. This fountain resembles a gothic church spire with 40 statues. These figures represent the philosophy and the seven liberal arts, four evangelists and four church fathers. In World War Two, it was wrapped in a concrete shell so it remained intact. Sounds fascinating, doesn't it?
Beer might be a symbol of Germany. However, Nuremberg can be proud of its wineries too. Don't miss the Weinstadel, a typical medieval wine warehouse. This is your chance to enjoy traditional medieval architecture.
Enjoy the hustle and bustle of the Nuremberg's Hauptmarkt. Buy handmade jewelry, ornaments, and gifts. Talk to the locals and taste some traditional food.
Do you want to see more beautiful buildings? Head to the St. Lorenz Church in the Old Town. Constructed in the 13th century, this gothic church is the largest church in the city. This protestant church features a stunning rose window which makes it unique.
Are you looking for the darker side of the city? Then head to the nearby Medieval Dungeons to see 12 prison cells and a torture chamber.
3.
Take A Stroll Across The Imperial Castle of Nuremberg
Take a look at the northwestern section on the Old Town and you will see a beautiful Nuremberg Castle. Do you want to hear a couple of fun facts about the castle itself?
Firstly, it was the residence of all legitimate German kings. Secondly, it is the most important surviving fortress in all of Europe. Finally, it's a 351-meter high building so you can't miss it.
However, there is still more to the castle story. The highest part, Kaiserburg, where newly elected emperors and kings held their first speeches, offers great panoramic views.
Don't miss out on the Castle Museum, the Bower, and the attractive Castle Gardens. Taking a stroll there will be a perfect relaxing activity.
4.
Admire A Gothic Masterpiece: St. Sebaldus Church
Visiting Nuremberg is a thrilling experience for so many reasons. You have an opportunity to see some of the greatest gothic masterpieces in Germany.
St. Sebaldus Church is a must-see because Saint Sebald was Nuremberg's patron saint. You might have a chance to see his early-renaissance style tomb which depicts scenes from his life.
What makes this church special is its design. The west side of the church was built in early gothic style whereas the east side is late gothic. It was built 100 years later. Head to the church to see how much gothic evolved over 100 years.
5.
Stop By Albrecht Durer's House
Don't you want to see where Germany's greatest painter lived and worked? Head to Albrecht Durer's house to enjoy rotating exhibitions of drawings by Durer.
Even though the house suffered some damage during the war, it was soon restored. You can now see what a traditional 15-century house looks like not only on the outside. Do note that the rooms are decorated with the furniture from that period too for the full experience.
Since it's a city with great history, it's no wonder that Nuremberg has so many museums.
6.
Get A History Lesson at The Germaniches National Museum
Germans are proud of the Germanic National Museum since it holds over 25 000 exhibits.
Can you imagine armor, books, clothing, musical instruments, prehistoric archaeology and plenty more in one place? Additionally, you can even see antique toys and dollhouses.
Book a tour and enjoy learning about a rich German history. However, remember that you will need almost a day to see every exhibit that is on display.
7.
Take The Kids To The Toy Museum
Situated in the Old Town of Nuremberg, the Toy Museum is a perfect place for kids and adults.
Nuremberg is a traditional toy-making capital in Germany. Here you have a chance to see pre-war games and toys as well as magic lanterns from many countries.
If you are into board games, you will love this place. The Toy Museum in Nuremberg is home to a vast collection of board games from different periods.
On the top floor, you can learn a lot about Lego, Barbie and other toys that have been developed since 1945.
8.
Learn About Modern Art At The Neues Museum Nürnberg
Are you into contemporary art? Yes? Then you will love the Neues Museum Nürnberg.
The building itself is very stylish and you might be amazed by the spiral staircase. However, the museum's large art collection is simply amazing. There are even temporary exhibits of local and international artists.
Additionally, if you would love to learn more about art, workshops and lectures are available. A visit to this museum can be a great educational experience.
9.
See The First German Train At The Nuremberg Transportation Museum
Once you are outside the Old Town, you can't miss the Nuremberg Transport Museum. In fact, it consists of several museums such as Deutsche Bahn's Museum and the Museum of Communications.
Both adults and children enjoy visiting this museum because it interactively displays the history of German railroads.
Do you need a deeper look at the railway history? The museum holds a collection of royal trains dating back from the 1850s.
What's more, you will get a chance to see 1930s DRG Class SVT 977 from the Hamburg to Berlin line. This was the fastest train in the world at that time.
Finally, take a railway history tour and check a working replica of Germany's first train.
10.
Book A Tour With A Knowledgable Guide In Nuremberg
If you don't feel comfortable exploring the city on your own, there are many Nuremberg tours you can book.
Therefore, get an expert guide to teach you about the Holy Roman Empire of German Nations and the Third Reich Empire. Visit churches and monuments. Hear stories and legends related to Nuremberg.
11.
See more than 2000 animals in Nuremberg Zoo
Zoos are more or less the same in all countries across Europe. However, when you visit Nuremberg, you get a chance to visit one of the largest and oldest zoos in Europe.
Just imagine an area of 170 acres with Siberian and Bengal tigers, snow leopards, lowland gorillas and plenty of other animals. The zoo really put a lot of effort to build spacious environments that resemble natural habitats. What's more, you can see a show with dolphins. This will make your visit to the zoo much more fun.
12.
Eat At The World's Oldest Sausage Restaurant
Zum Guldenen Stern is the oldest bratwurst restaurant in the world. Once you are in Nuremberg, you can't miss it. The sausages prepared here are unbeatable since they are prepared in the traditional way. Sticking to how things were done in the medieval ages pays off. This is what makes the restaurant unique.
However, it can get quite crowded too. Don't let this stop you! Get your delicious meal as soon as possible!
Can't you already imagine yourself eating a marinated grilled sausage with baked potato salad or sauerkraut?
Things To Do In Nuremberg At Night
Nightlife in Nuremberg is not as vibrant as in Berlin or Munich. This doesn't mean you should spend your evenings in a hotel room.
Join one of the Nightwatchman's tours because they are quite fun. The guides wear medieval clothes and they teach you about medieval life in Nuremberg.
On the other hand, if you don't like walking around the city at night, you can watch a performance at the State Theatre Nuremberg.
Even though the nightlife isn't so crazy, you can visit some bars and pubs. Spend the night talking to the locals and enjoying that perfect taste of German beer.
When To Visit Nuremberg?
Nuremberg is one of those cities you can visit throughout the year. Nevertheless, if you don't want to explore the city on rainy days, then July and August are perfect. However, be aware that hotel prices might be higher since it's summer holidays after all.
Meanwhile, if you opt for spending a summer holiday in Nuremberg, you might as well visit during the festivals. There is a famous International Organ Week which takes place from late June to mid-July. Fans of sacred music can enjoy wonderful performances by choirs and symphonies.
On the other hand, visiting Nuremberg in early autumn might be a good idea too. The Old Town Festival takes place in September and it celebrates local food and drinks. Authentic products and numerous folklore entertainment events make it amazing. Don't hesitate to try autumn specialties such as onion tart and newly-pressed wine.
This festival is the best way to learn about the culture and history of Nuremberg.
However, December is probably the best time to visit. Nuremberg's Christmas market is truly magical. The spirit of the holiday season is everywhere. Savory mulled wine, bratwurst, and delicious gingerbreads are simply perfect. Keep in mind that you can't you a credit card. Bring a lot of cash with you in case you decide to visit Nuremberg's Christmas market.
Do you want to experience Germany? Then head to Nuremberg. This city is a perfect blend of German culture, history, and cuisine. Enjoy learning a lot as you walk down its streets.