Things To Do In Edmonton, Canada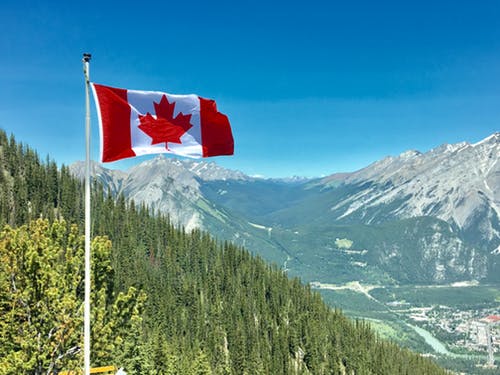 As the capital city of Alberta, a Canadian province; Edmonton has become a popular city for tourism. Just north of the Saskatchewan River, this city is home to over 980,000 residents. Aboriginal culture is the norm in this area, while many museums, parks, and things to do have been introduced to the city throughout the years.
Contemporary landmarks litter the city streets, while newcomers lazily walk the sidewalks and residents are hustling around getting to where they need to go. The city is much like many other cities, but with beautiful places, plenty of things to see, and a lot of places to go to.
Festivals are one of the biggest attractions of this area, with many residents from neighbouring cities coming to Edmonton for them. With the festivals being one of the main things to do in Edmonton, you can find that visiting the area during specific months might just provide plenty of fun things to do in Canada.
Alberta, Canada is just one of the places you can find cities to visit. With such a large country, there are plenty of fun things to do in Canada for anyone that is visiting the area. Whether you are seeking an outdoor adventure, something beautiful to see, high places to view, or if you want to hop from festival to festival, Edmonton has you covered.
Located right across the downtown core of Edmonton, the Muttart Conservatory is a horticultural attraction that brings in a lot of people. With several hundreds of species of plants and other botanical wonders; many people want to come to this conservatory to see the beautiful growth through the area. The glass pyramids are a sight in themselves but walking inside them can provide you with even more excitement and education.
Explained as wet, wild, and wonderful; this waterpark brings in families of all shapes and sizes each year. Who doesn't love a good waterslide? With a playland that is home to large water slides, hot tubs, swimming pools, wave pools, cabanas, and other water adventures waiting for you. It is the largest indoor waterpark that can be found in all of North America, making it a big attraction or a must-see for those coming to the area.
History is living within the walls of Fort Edmonton Park. With live attractions, and people living the days of the past within this park; it is a place you can gather a bit of history and live it yourself. Recreating the past from 1885, 1905, and 1920; all of the buildings and those working within them are of those time periods. They even have a streetcar and fort to walk through and learn more about. This little slice of history is tucked away in the city of Edmonton.
4.
West Edmonton Mall in Canada
Shop, eat and stay all in the same place when you visit the West Edmonton Mall in Canada. With the many attractions within this one large building, those that live outside of Edmonton visit the city to come to this mall. Providing attractions such as Marine Life, Dragon's Tale and Galaxyland, there are plenty of things to do.
If you are not coming for the attractions, you can shop in one of the hundreds of stores you can walk through the halls for. There are restaurants, cafes, small booth shops, and more that all open up and welcome the shoppers to come in and have a great time.
Don't have enough time in one day to see and do everything in the West Edmonton Mall? No problem, the mall also has hotels for the guests that are in Edmonton to stay in, so the fun can continue the next day.
The zoo is an exciting place to be, especially if you love animals. If you are one of the thousands of visitors coming to the Edmonton Valley Zoo, then make sure to check the calendar for the events that are ongoing for the time. With more than 350 animals in the zoo, it focuses on providing quality of care for all of the animals living in the city of Edmonton and providing the environment they'd live in, in the wild.
As a premier destination for those that are visiting the area, they welcome tourists that are coming to the Edmonton area that want to look at the local animals, but also those that have been rescued from the wild. Canada has plenty to offer, and you can find the animals of Alberta, Canada right here.
6.
Alberta Legislature Building
Located in Edmonton, Alberta, Canada; you can find that this building offers an interesting sight to see. Known to the residents at "The Ledge," this building is a place of wonder but one that has a lot of history inside the building. It is also the meeting place for the Legislative Assembly, as well as the Executive Council to come together and make decisions. The circle room inside the building is one of the biggest attractions. There have been several residents that have been able to see the inside of the building, but if you're visiting Edmonton, you may not be able to have a chance to go inside.
7.
Festivals, Festivals, Festivals
Depending on the specific date that you visit Edmonton, many festivals are always ongoing. These festivals provide different activities, music, food choices, and more. Some of the festivals that are currently happening in the area are listed below, offering a bit of something different from each one.
(i) Edmonton Heritage Festival
Over three days, this festival is one that continues to run and excite visitors and residents alike. With food, fun, exciting shows, dancing, music, and other performances; you can find something to watch, do or eat.
(ii) Edmonton Folk Music Festival
Everyone loves folk music and hanging out on a large lawn with a good drink, good company, and even better music. Lots of folk music artists from the area and around the area come to perform for this event.
(iii) Cariwest Caribbean Arts Festival
Culture and arts come together at this festival that welcomes bright colors and vibrant music. Performances, crafts, arts, and more are all offered during this few day event that is open to the public.
(iv) Epcor River Fest
Take some time to float down the river, pair up with someone else, and then celebrate at the end of the river with cold drinks, delicious food, and friendly faces.
You can find the best festival that fits the wants and needs that you have, or which ones grab your attention and make you want to become a part of the Edmonton flavor and fun for the area.
Western Canada's largest museum that you can visit and be in awe about, there are many attractions within this building. With over 80,000 square feet of space to visit and explore; there is a lot that is being offered to those that want to learn more about Alberta, Canada or Edmonton. Learn about the environment, weather, history, natural disasters, fossils, sight and sound, and more. There are many interactive stations for those that bring kids to explore and learn more.
9.
Telus World of Science
The Telus World of Science is a science museum-based building that welcomes one and all to come in and learn more than ever. Explore the themed galleries, visit the IMAX theater and watch the movies being offered, or learn more about the core of an atom. There are plenty of science experiments and things to learn around every corner of this Edmonton museum, that it is an attraction that many people feel is a must-see when visiting the Edmonton, or the Alberta, Canada area. Look at a moon rock, drive a Mars rover or just find rockets that have shot through the skies above.
10.
Canada Is A Place For Sports
Those that love a bit of sport can find that many sports teams that are located in Edmonton are worth the see. You can watch the world-famous hockey player, Connor McDavid battling against the other teams he goes up against while on the ice. Or if you are looking for other sports-related things to do in Edmonton, you can find that football is also a thing here, and watch the Edmonton Eskimos play it out. There are plenty of sporting events to watch, just make sure to check the sporting events calendar to see what's next on the list.
11.
Black Gold River Tours
Everyone loves to roll against the waves of the water, search for something interesting to explore, or just enjoy the crisp, fresh air around them. This can be done when you go on a tour of the North Saskatchewan River. This unforgettable journey is one that comes highly rated by those that have taken it previously. The river is crisp, cool and it is a breathtaking tour that you want to see if you've never been to the Alberta, Canada or Edmonton area.
12.
Elk Island National Park
Get a little wildlife adventure while you're in the Edmonton area when you check out the Elk Island National Park. Just thirty or so minutes east of Edmonton, this little oasis is just outside of the city enough to give it a wilderness feel and provide a lot to see and do.
Canoe, camp, day-hike, or just spot bison that live here walking around, doing their own thing. As a cornerstone of Canada's bison conservation, this is a place where they go to be free and loved. You can watch as the starry skies come up above you. Lay out at night with your sleeping bag, listen to the sounds, and enjoy the great outdoors.
13.
Stop for a Bite to Eat
Whether you want something sweet or savory, a whole meal or a crafted drink; you can find what you are looking for inside the walls of the many food options in the city. Here are just some of the options you can take advantage of while in the area.
(i) The Harvest Room
Regional specialities are what bring visitors into this area. Offering plenty to eat and cuisine that was made especially for those coming to the restaurant, it is a must-eat place for those that want something delicious but different from the normal grab-and-go burger.
(ii) Zwick's Pretzels
These pretzels are not just any pretzel. They are not your normal pretzel. These are speciality pretzels that were made with special things in mind. You can find the delicious treat you are looking for, or one that has a zesty twist you cannot get from other snack stands.
(iii) Sugared and Spiced
Who doesn't love a good bakery? With baked goods and delicious, freshly brewed coffee; you can find the perfect place to get that sweet treat for the morning and something to sip on to follow it up. Doughnuts, sweets, croissants, tarts, cookies and more is what you are going to find inside the walls of this delicious treat shop.
(iv) The Next Act Pub
If you want an artisan beer and an amazing burger with fries, then you can find them all right here. Pub food always goes down the best with a good craft beer, so make sure to order a bit of both to enjoy during your stay in the Edmonton area.
(v) Cavern
This is a place that offers delightful wine, cheese, and provisions to enjoy the finer things in life, or just in Edmonton, but no one needs to know the difference. You can have a delicious drink and treat to go with it. Upscale, calming mood, this is a place to bring friends for a little downtime.
Whether you are visiting for the first time, or if it is the fifth; you can always find things to do in Edmonton. With plenty of events that happen throughout the year, you can find something to do in the sunshine, rain, snow, or perfect weather.
They are welcoming of visitors because Edmonton is an open, welcoming place that has plenty to share and offer to those that come and visit them and even those that come to stay. Find out all the fun things to do in Canada and see what Edmonton has to offer.