Things To Do In Cleveland, Ohio, U.S.A.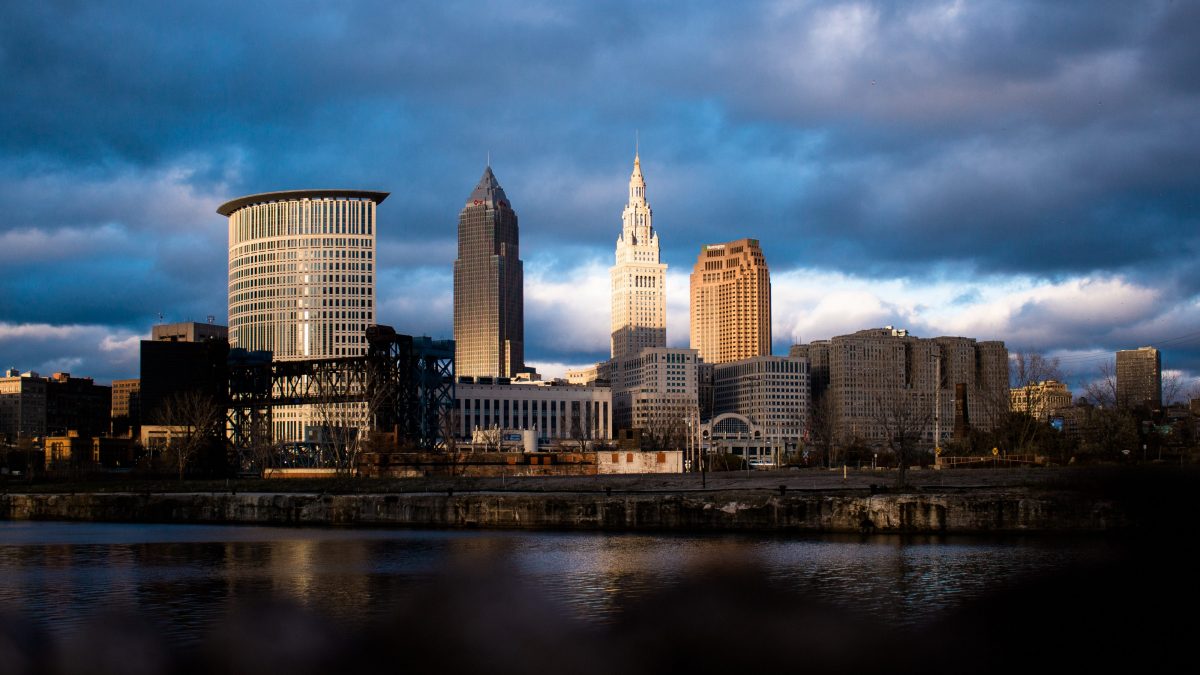 The idea of Cleveland being a premier travel destination in the States doesn't quite sound legit — given the presence of bigger brothers New York, Los Angeles and San Francisco, to name a few. However, the Midwest really does have a charm of its own.
From Mount Rushmore to the Gateway Arch, there's everything to like about the North Central of America. As the second largest city in Ohio, Cleveland blends modernisation with the rustic flair of the Midwest. Before you start packing your bags, here are some essential places that you have to visit at the "Rock and Roll Capital of the World".
We kickstart our list with arguably the most popular attraction in Cleveland. Located at University Circle, the cultural precinct of the city, Cleveland Museum of Art boasts a wide array of modern art that has garnered worldwide acclaim.
With more than 60,000 art pieces from around the world on display, art lovers out there are truly getting a buck for the buck as entry to the museum is free. External arts-related events and exhibitions are also held here on a regular basis.
Notable works of art from the Cleveland Museum of Art's extensive collection include Love and Psyche, Infinity Mirrors and Commons and Twilight in the Wilderness.
The art museum is closed on Mondays though, so you'll want to plan for your visiting hours from 10am to 5pm any other day of the week.
2.
Run a mile at Hope Memorial Bridge
More than just a link between Cleveland's west side and downtown core, the Hope Memorial Bridge is steeped in history. Walk along the 1,400m-long bridge and admire the "Guardians of Traffic" art deco statues that line this beautiful bridge.
If you happen to be in Cleveland on August 17 this year, participate in the Guardian Mile road race that is open to the public. Win or lose, we guarantee you'll have have a priceless experience and a great view of Cleveland's skyline.
3.
Reconnect with nature at Whiskey Island
Contrary to what it seems, Whiskey Island has more to offer than alcoholic beverages. The western section of the 1.6km long and 0.5km wide peninsula is primarily used for industrial purposes, while the eastern half contains a public park (Wendy Park) and marina.
Besides enjoying a stroll along the park, Whiskey Island Bay offers rental services for visitors who wish to try their hand at kayaking or windsurfing. For those travelling to Whiskey Island for… whiskey, the island does live up to its name with one of the finest outdoor bars in town, Whiskey Island Still & Eatery. Savour the taste of a cold beer al fresco over a live band performance. Truly a lakeside slice of heaven!
With more than 600 species on display at the award-winning zoo, Cleveland Metroparks Zoo is one of Ohio's most-visited attractions, 7 days a week. Opening hours start from 10am and ends at 5pm.
The zoo is divided into eight sectors — the most popular being The RainForest, an impressive indoor free range exhibit over two floors. Housed in a large glass building, there is a 7.6m tall waterfall right at the entrance of the RainForest to give visitors a tropical climate vibe. The RainForest is also home to many primate species, which the zoo boasts of having one of the largest collection in North America.
You will also marvel at the cuteness that is Boo at the Zoo, the well-received annual Halloween event as visitors are encouraged to wear their halloween costumes during the fall season. Catch a glimpse of families dressed in various spooky garbs together with the various winter animals that still roam during the cooler months.
There is also an Asian Lantern Festival every July, coinciding with the recent opening of the Asian Highlands exhibit in 2018. Revel in a myriad of coloured lanterns that illuminate the Asian Highlands as the sun sets.
Ticket prices for admission to both the Zoo and RainForest range from $13 (children 11 years and under) to $17 (adults). A tip from us: you can enjoy a $2 discount from every admission ticket if you purchase them via the zoo's official website.
You'll find few gardens that are more beautiful than the Cleveland Botanical Garden. Surrounded by 10 acres of lush greenery that includes the award-winning Hershey Children's Garden, the first of its kind in Ohio, this is the perfect place to reconnect with nature.
Winter is the best season to be at the gardens, thanks to Cleveland Botanical Garden Glow. The yearly event never fails to deliver a spectacular display for the festive season. Young families can look forward to Christmas-themed events such as marshmallow roasting and hot chocolate story time at Hershey Children's Garden.
Ticket prices start from $12 for adults and the park is open everyday, with the exception of Mondays. Opening hours are 12noon on Sundays and 10am for the rest of the week.
6.
See Cleveland's magnificent skyline from the Terminal Tower
The second-tallest building in Ohio stands at 52-storey, 235m high and offers a scenic view of the city from its observation deck. The Terminal Tower observation deck is available to the public, but securing a ticket is easier said than done.
Tickets are only available for sale on weekends and ticketing hours start from noon to 3:30pm. Tickets do get sold out before closing, so if you manage to get yourself tour access, you'll find that it is the best $5 you've spent in your entire life as you soak in the awesome 360 degree view from the famed observation deck.
Rock and Roll Hall of Fame is the icon of Cleveland. After all, the city is nicknamed the "Rock and Roll Capital of the World". The museum serves as an archive of everything rock and roll, telling its story with the passion and spirit of music.
There's really enough here to spend an entire day as the Rock and Roll Hall of Fame has a total of 7 floors, 4 theatres and numerous exhibits. Whether you live for music or are a history buff, this is the place to go to truly say that you have made the journey to Cleveland.
Opening hours are 10am—5:30pm every day of the week, except Wednesday when the museum remain open till 9 in the evening.
Conveniently located at downtown Cleveland on the shore of Lake Erie, there are several hotels near to or within the area. The Westin Cleveland Downtown and Hilton Cleveland Downtown offer the more posh choices, while Drury Plaza Hotel Cleveland and Hampton Inn Cleveland are the cheaper options.
If bazaars are more your thing, then you'll want to pay a visit to West Side Market, the first public market in Cleveland. Check out some 90 diverse stalls on display selling fresh produce, meats, pastries and groceries.
The market's opening hours are from 7am to 4pm, so early risers can get to enjoy the freshest goods that Cleveland has to offer. Do note though that West Side Market is closed every Tuesdays and Thursdays.
West Side Market is also a great place for the cafe hoppers and brunch lovers among us! The on-site eatery, West Side Market Cafe, is dedicated to serving authentic Midwestern dishes that are sure to satisfy your tastebuds.
Marine life has always fascinated me. If you're like me, then you'll find the Greater Cleveland Aquarium a great destination. Filled with delightful sea creatures from all over the world, particularly from the Great Lakes, there's a lot to learn and discover about what is going on under Earth's oceans.
The most notable resident of the aquarium is Toby, a Giant Gourami that has amazed most visitors with his massive thick lips. In fact, he is also loved for his willingness to pose for kissing photos.
The Greater Cleveland Aquarium has its opening hours at 10am to 5pm, all year round. Daily tickets for children cost $13.95 for children aged 2 to 12 and is priced at $19.95 for adults.
10.
Visit Lake View Cemetery to learn more about Ohio's history
A cemetery seems to be the last place to visit during the holidays but the tranquil surroundings of Lake View Cemetery makes it a worthy travel landmark. Known as "Cleveland's Outdoor Museum", Lake View Cemetery is home to Wade Memorial Chapel that has a mostly glass interior containing montages of art work depicting the "River of Life" and "River of Death".
For those who are interested in knowing the history of this iconic site, there are guided tours available during the opening hours of 9am to 4pm. If you prefer your trips free and easy, not to worry! There are maps available on-site for your reference.
11.
Go on a Little Italy food tour
Famed for its huge selection of Italian eateries, Little Italy is the perfect spot to start a food tour. Explore the historical neighbourhood as you take in the sights (and smells) of the area's best bakeries and restaurants.
Pizza is an essential part of Italian cuisine and Little Italy has no shortage of pizzerias. Mia Bella is the most popular restaurant in Little Italy, serving award-winning Italian dishes. Their flagship dish, Chefs Favorite Pizza, promises an explosion of flavours in your mouth as you savour every bite. There are also gluten-free options available here.
There are also wonderful bakeries along Little Italy as well. Corbo's Bakery and Presti's Bakery are among the best pastry shops within the ethnic enclave, with the former's Cassata Cake being termed as a "masterpiece" by the locals.
Ever dreamed of boarding a submarine that has been used during World War 2? You can do just that in Cleveland, if you are touring the city between May and September! Catch a glimpse of how the interior of a vintage submarine looks like.
A tour of the USS Cod Submarine Memorial costs $12 for adults and $7 for youths. The memorial is opened daily from 1000 hours to 1700 hours.
Want to learn more about Ohio's natural beauty? If so, then the Great Lakes Science Center is the perfect place to add to your Cleveland trip list! The facility's wide array of exhibits range from nature to science. There is something for all in the family.
The Great Lakes Science Centre also comes equipped with an IMAX Dome theatre. Visitors can expect to be treated to a 3D experience as they learn all about global icons such as the Great Barrier Reef.
Opening hours start from 10am to 5pm, Mondays to Sundays, so you needn't worry about making a wasted trip! General admission ticket prices range from $13.95 (ages 2 to 12) and $16.95 (adults). IMAX Dome Theatre tickets are sold separately and cost $10.95 per person. We highly recommend you see the IMAX show though as it is totally worth the entry fee!
14.
Get artsy at Gordon Square Art District
Also known as the Arts District of Cleveland, Ohio, Gordon Square is a must-go destination for culture buffs and tourists. This bustling neighbourhood is filled with theatres. The stand out ones being Capitol Theater and Cleveland Public Theater, featuring delightful performances that are sure to wow audiences.
Among the vibrant streets steeped with culture lies The Edison, a resort worth checking out. The place comes with a heated swimming pool and fitness centre overlooking the Great Lake.
For those of us who aren't so keen on the arts, there are many restaurants that line the streets of Gordon Square. Toast is a well-received eatery known for their pastries and extensive wine list.
If you are in Cleveland in search of dinosaur bones, then look no further than the Cleveland Museum of Natural History. The gallery is one of Ohio's largest dinosaur museum display. It is also home to Lucy, one of the oldest human skeletons.
There is even an outdoor wildlife exhibit with various animals native to North America. The history centre is open from 10am to 5pm, except Wednesdays when opening hours till 10pm.
So, if you are really keen on getting yourself tickets, you can purchase them through the official website. Tickets cost $14 for those aged 18 and under, and $17 for adults.
The Children's Museum of Cleveland is the perfect location for a fun-filled day for the whole family. Through interactive exhibits, children are able to freely express their creativity and learn at the same time.
Besides the museum's four in-house exhibits, there are also new displays on a frequent basis. Ticket prices are $12 for both adults and children. The museum's opening hours are from from 9am to 4pm on weekdays. As for weekends, 10am to 5pm on Saturdays and 12noon to 5pm on Sundays.
And there you have it! Cleveland, Ohio is definitely an interesting place to visit if you are keen on travelling to Midwestern USA. From museums to food tours, there is everything to love about the rustic part of America! Which tourist landmark interests you the most?