Palm Jumeirah, A Wonder Island – All You Need To Know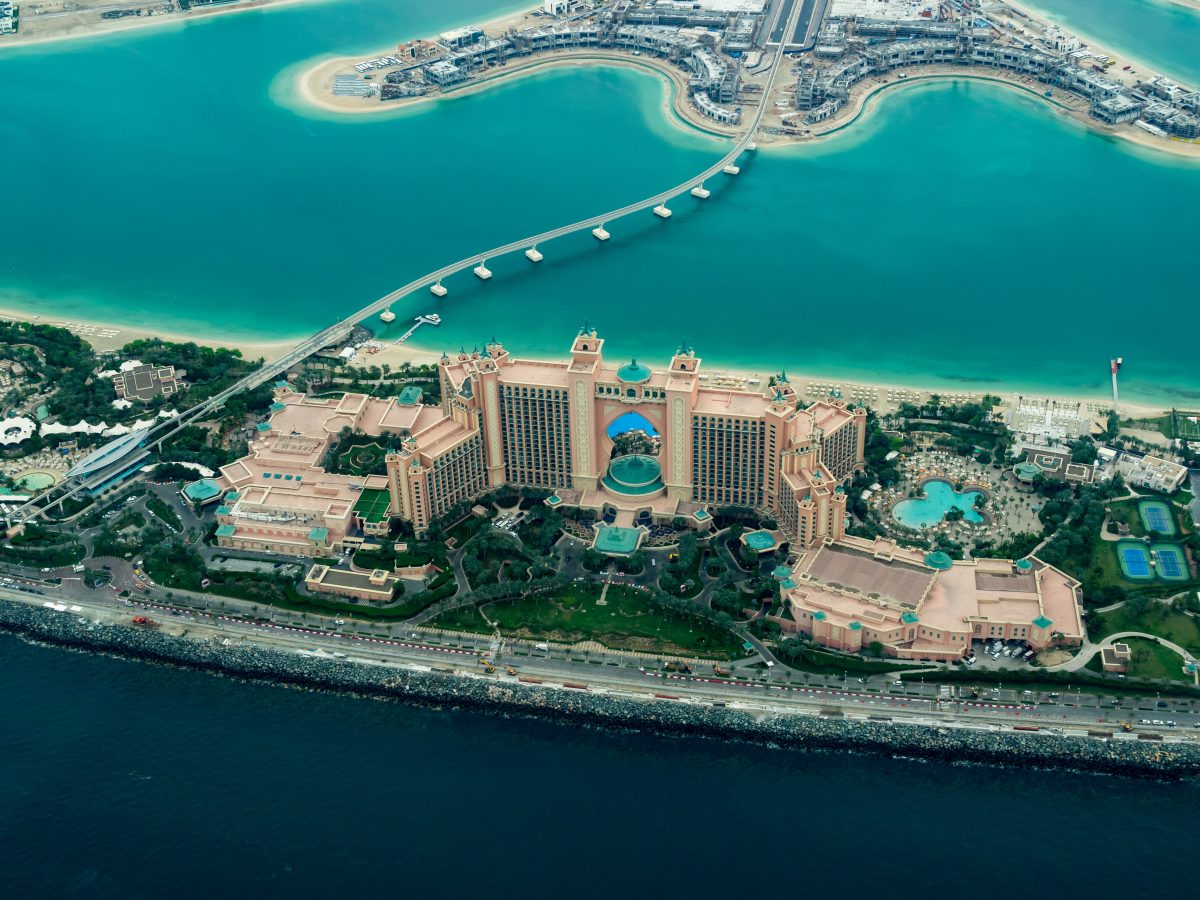 Palm Jumeirah is truly a wonderland, a place where every vacationer wants to be. A place like you can only imagine and see on movies. The people who created the archipelago has made everyone's dream come true — an exotic island with everything fun imaginable from picturesque beaches to waterparks, to thrilling water sports.
Many man-made wonders in the world have caught our attention and Palm Jumeriah is no doubt one of the most impressive ones!
So what exactly is this place? What makes this palm tree island so special, and what is there to do? You can find the answers below on our article on all you need to know about Palm Jumeirah—A Man-Made Wonder.
Brief History About Palm Jumeirah
Palm Jumeirah is in Dubai, UAE. The artificial archipelago is considered to be the 8th wonder of the modern world. What makes this Dubai artificial islands stand out is its unique date palm tree design that is comprised of a two-kilometre trunk, 17 fronds, and an 11km long crescent. The project was initiated in 2001 and only took six years to complete! It is, by far the most attractive Dubai islands.
One can only wonder how much work goes into such an amazing project. Hundreds of feasibility studies and intense planning were conducted by some of the world's best engineers. Also, several divers were sent underwater to examine the strength and stability of the rock foundation below. In short, it takes the best team out there to create this dreamland, which is now home to luxurious villas, five-star hotels, restaurants, beach clubs, and water parks.
Interesting Facts About Palm Jumeirah
Built Using Millions Of Tons Of Rock And Sand
To construct this massive island, 100 million cubic meters of sand were dredged out from the bottom of the Persian Gulf, and 7 million tons of rocks were used. To imagine how much it is, all the sand and rocks used in this project can circle the globe three times! Additionally, around 800 football field can fit in Palm Jumeirah!
Crescent-Shaped Breakwater Protects The Center Island
The crescent circling the island acts as a barrier, a breakwater protecting it from potential severe weather conditions such as storms, typhoons, and high waves. To prevent the sand from washing away, a geotextile membrane was put and topped with tons of layers of rocks to solidify the barrier.
Moreover, there is a 6m-wide boardwalk along the crescent that has become a popular spot to see the sunset. Make sure to pay a visit when you're there!
Satellites Were Used To Plot The Shape Of The Island
Creating the perfect form of the Island in a sere size requires the best technology and pinpoint accuracy. That is why satellites were used to monitor the project while the entire island was built. The satellites make it possible for the engineers to provide the exact coordinates of where the sand must be put. The whole artificial island can now be seen from space! Engineering at its best!
Impressive Public Infrastructure
Just when you think it can't get any better, Palm Jumeirah also has outstanding public infrastructures. The monorail connects Palm Jumeirah to mainland Dubai via a 300m bridge. There is also an underwater lane tunnel which connects the crescent to the palm. As you may have guessed, the construction of this underwater tunnel takes another serious engineering work. 30,000 tons of steel and 110,000 tons of rock were used along with 200,000 cubic meters of reinforced concrete.
Things To Do in Palm Jumeirah
Now, the one you all have been waiting for: what is there to do in Palm Jumeirah? Here are the exciting things to do in Palm Jumeirah that you shouldn't miss.
1.
Visit The Iconic Atlantis Palm Jumeirah
The Atlantis isn't only the most popular point of interest in Palm Jumeirah but in the whole of Dubai! The landmark is home to five-star hotels, renowned chef restaurants, and the must-visit and always fun Aqua venture Waterpark. You'll be able to ride record-breaking waterslides! They have a waterslide with a shark tank on it! Other activities you can do here are chilling on the private beach and eat in top-notch restaurants.
2.
Get Your Adrenaline Going With Splash Tours
At Splash Tours you'll ride a 90-minute speedboat from Dubai Marina and around the Palm Jumeirah. On your way, you'll have the chance to take some cool photos and see Dubai's extravagant royal palaces. This kind of activities are fun to do with other people, so tag along your friends and family with you. Buckle your seatbelt because you're in for a wild ride!
3.
Relax At One Of Palm Jumeirah's Beach Clubs
Palm Jumeriah is famous for its beautiful long stretch of fine white sand beaches. And what's better to enjoy the beautiful view than from one of the island's most exotic beach clubs. As most of you already know, Dubai is hot. Cooling off in the ocean is one of the most popular things to do here. Kick back, relax, and have sips of refreshing and delicious cocktails.
4.
Swim Together With Dolphins And Sharks
Now, you wouldn't want to miss the chance to swim together with the magnificent creatures of the ocean. Little that people know, Palm Jumeirah is home to vibrant marine life. Head over to Dolphin Bay at the Atlantis to get up and close with Dolphins and Sea Lions. For an exhilarating swim with sharks and other marine animals, take the Lost Chambers Aquarium, where you can dive with 14 species of sharks.
5.
See The Palm Jumeirah From Up Above
This activity isn't for the faint-hearted, because you'll have to jump off an aeroplane! Yes, it's none other than Sky Jumping! Although it does sound scary, you'll have the chance to experience the most stunning Dubai aerial view. Share this exciting yet beautiful moment with someone special, because Sky Dive Dubai offers tandem skydives.