Get The Most Out Of Your Stay In Yambol, Bulgaria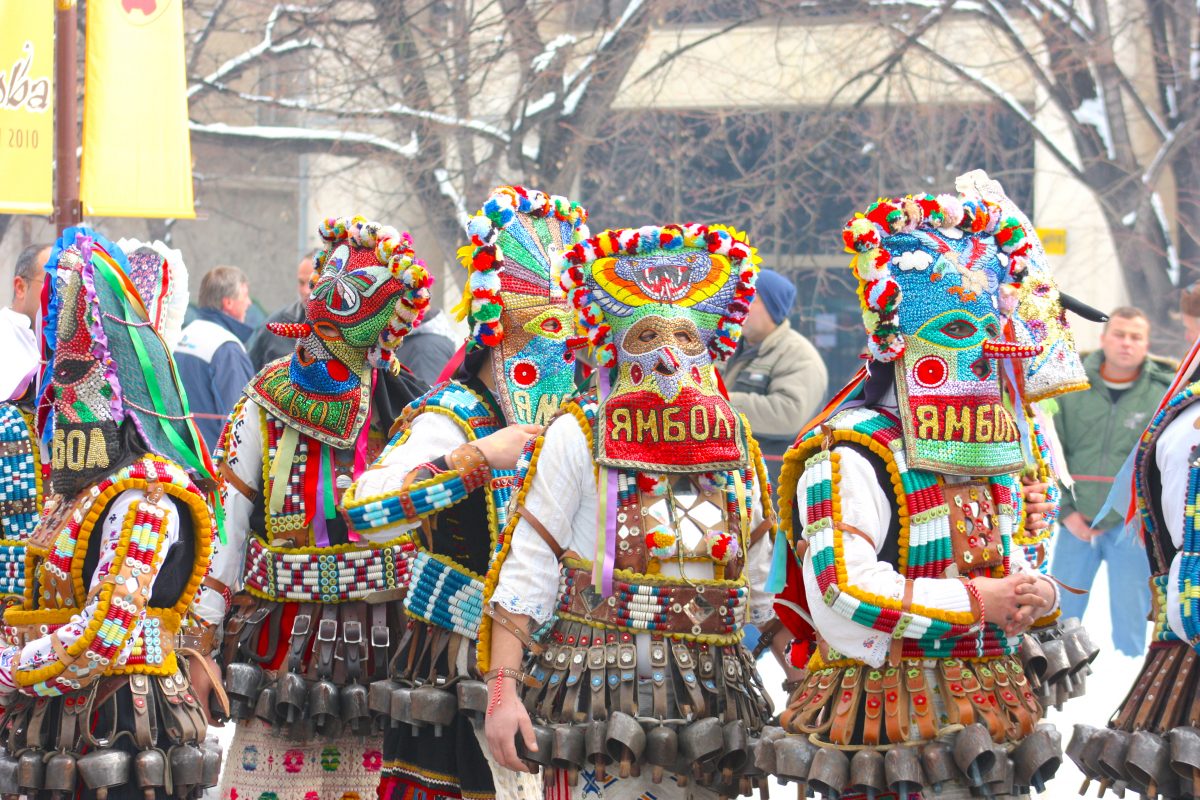 Yambol (also spelled Jambol, and in Bulgarian, Ямбол) is a city in the south-east of Bulgaria, blessed with almost year-round sunshine. It is the capital of the Yambol Province, a region bordering on Turkey. For many travelers, Yambol is a place to spend a few days on their way from central Europe through the Balkans to Turkey and Asia.
With roots dating back to ancient Thrace in the second millennium BCE, Yambol has a rich history but is a thoroughly modern town. It lies on both banks of the River Tundzha (also spelled Tundja) and has two pleasant pedestrian zones.
We've compiled insider advice on the best things to do and the best places to visit in Yambol – both the city and the province – and how to make the most of your stay.
How To Get To Yambol
By Air
You will probably arrive at Bulgaria's international airport, Sofia. In the summer months, many airlines also fly to Burgas, which is nearer Yambol and more convenient. Take a bus or train from there.
By Car
Yambol has relatively good road connections (including the Trakia Highway) to all parts of the country, with main roads connecting it to Burgas in the east and Plovdiv and Sofia in the west and also to neighbouring Turkey. Expect the journey from Sofia (the capital of Bulgaria) to take about three hours, from Burgas (on the Black Sea) one hour, and from Edirne (Turkey) around two hours.
By Train
The Bulgarian rail network is old. As a result, trains can be slower and less comfortable than in other countries. Although some trains on the major routes are in good condition, others may not meet your standards of cleanliness, so take a packet of moist hand-wipes. Don't expect to find many facilities at Yambol station.
There are portable toilets (infrequently serviced and without running water) outside behind a refreshment kiosk. The journey from Sofia to Yambol theoretically takes around five hours, but it's best not to rely on this in practice.
By Bus
In Bulgaria, buses are generally more comfortable, frequent and dependable than trains, and faster, too. On long journeys, the buses stop for convenience breaks. The bus journey from Sofia to Yambol takes around five hours, from Burgas one and a half hours, and from Istanbul seven and a half hours. Substantial delays are rare.
Finding out about the schedules can be difficult because multiple tour operators follow different schedules, and they don't necessarily post their timetables online.
The Yambol bus station doesn't have many facilities, but several cafes are situated next to it, and it's only a short walk to the town center.
What's The Weather In Yambol Like?
Summer
The weather in Yambol is generally sunny and dry, with occasional overcast or rainy days. Summers are very hot. In July and August, wear shorts, sandals, sleeveless tops and a sun-hat. Drink plenty of water and stay in the shade during the afternoon.
Winter
Winters are very cold. Although, Yambol is spared the extreme cold of northern Bulgaria. From December to February, best wear a padded jacket, thick sweaters, a warm hat, woolly socks, and thermal underwear. While there are some overcast and snowy days in winter, most of the time the sky remains blue and sunny and the air dry. As long as you wrap up warmly, you can enjoy winter walks. Hotels and guest-houses in Bulgaria generally have air conditioning, so you will have comfortable temperatures in your room.
Make the most out of your Yambol trip! Here are some things you can do:
1.
Lie On The Healing Stones Of Skalitsa
Here is an unusual attraction: the healing rocks in the village of Skalitsa.
Of different sizes irregularly shaped with soft contours, these brownish-grey boulders lie in a meadow. Choose your rock, spread out on it and relax for half an hour. Listen to the twittering of the birds and the chirp of the crickets, perhaps feel a mildly warm breeze brush your skin while you absorb the healing energies. Lying on the stones seems beneficial for chronic, painful conditions. If you suffer from aches and pains, you may want to give the stones a try.
Since this attraction is off the beaten track, it's not so easy to get there, but the local buses from Yambol that serve the surrounding villages stop in Skalitsa six times a day.
2.
Sip A Drink In A Pavement Cafe And Watch The World Go By
Bulgarians enjoy spending time in bars and cafes, whiling away the hot afternoon hours and early evenings under shade-giving trees, awnings, and parasols.
In Yambol, you'll find many places where you can follow their example. Order a freshly squeezed fruit juice (the Bulgarian word for this is 'fresh'), a bottle of mineral water (Bulgaria's mineral waters are famous), or a coffee (Bulgarians like theirs black and strong with plenty of sugar).
Many cafes serve delicious cakes, pastries and ice creams and most bistros provide the popular shopska Salata (with tomatoes, green peppers, cucumbers, onions, and white brined cheese). Restaurants offer either traditional Bulgarian dishes or international menus headed by pizza.
3.
Visit The Ancient Thracian Site Of Kabyle
Kabyle was established four thousand years ago and today is a major archaeological attraction. People consider the archaeological reserve as one of Bulgaria's top 100 attractions.
Parts of the site are beautifully restored and give you a feel for what it looked like in different periods – pre-historic, Thracian, Hellenistic, Roman and on. There's also a museum displaying archaeological artifacts found on the site.
The Kabyle Archaeological Reserve located about 10 km from the city of Yambol, in a modern village named Kabile. There's a spacious car park, and you can also reach the site by bus. The site is open most days, but opening hours vary.
4.
Enjoy A Refreshing Walk-In Yambol City Park
Like most municipal parks in Bulgaria, Yambol's park has a huge variety of tree specimens – acacia, linden, pine and hundreds more – many of them very old. Wherever you look, you'll see different shapes of trees and leaves, different bark textures, and leaves in different shades of green (or yellow or red) at different times of the year.
The Yambol City Park is an island hugged by two arms of the River Tundzha. It provides a relaxing experience with paths winding between the trees, benches for resting, well-maintained flower beds, public toilets, an outdoor gym, cafes, ornamental fountains, drinking fountains, and artistic sculptures.
Since the park is close to the town center, you can drop in several times for a short stroll. Normally, it is open from early morning to around 23.00, and admission is free.
5.
See Panzer Vehicles In The Museum Of Battle Glory
The Yambol Museum of Battle Glory features an extensive collection of military uniforms from WWI and WWII. You can also see authentic weapons and armored vehicles from both world wars. For military history buffs, the highlight is seeing a rare preserved example of the legendary Jagdpanzer L48.
The museum's opening hours and admission prices can be confusing, varying with the season and other criteria. Typically, this attraction opens Tuesday to Friday during the daytime, with a midday closing break. Fortunately, the location is not far from the town center of Yambol, so if you're not lucky at first attempt you can try again another time.
Avoid this museum if you're a pacifist and likely to get upset by the glorification of warfare and violence, or if you consider it unsuitable for your children. But if you're a military history buff, you will probably rave about the experience.
6.
Stroll Along The Targovska And Rakovska Walking Streets
Yambol has two pedestrian zones ('walking streets') running parallel to each other: Targovska and Rakovska.
Ulitsa Tarkovska (also spelled 'Turgovska', and 'Търговска' in Bulgarian Cyrillic) is home to many shops. Here you can buy whatever you need, be it a sim card for your phone, a deodorant or tablets for indigestion. You'll also find several excellent places for Bulgarian snack foods – banitsa, pizza, freshly prepared salads, kebabs and more.
Ulitsa Georgi Sava Rakovski (улица георги сава раковска) has been extensively renovated and now offers a clean broad avenue to stroll, flanked by trees, benches and many restaurants and cafes. This is a good place to go for a meal or a drink. Locals rarely use the street's full name, instead of calling it Rakovska.
7.
Picnic In Bakadzhite Park
The Bakadjik Heights is a large elongated hill (or several hills attached to one another), covered in conifer trees. They rise from a plain to the south-east of the city. Since the surrounding lowland is flat, they appear higher than they really are.
Bakadjik Heights is a great place for short hikes in every season, offering pleasant forest paths, several picnic areas, and great views. There's a small historic monastery (a picturesque photo opportunity) and a vast monument on top which on clear days can be seen from Yambol City.
The air here is said to be the best in all Bulgaria – clean, oxygen-rich and pine-scented – so fill your nostrils and lungs.
8.
Look At The Bezisten Building
Built during the Ottoman Empire around 1510, the Bezisten (sometimes spelled Bezistan or Bedesten) was a covered market. It gives a vivid impression of what Yambol may have looked like in the days when the Turks ruled Bulgaria. It is now a cultural center, and it houses a museum and a cafe.
The museum in the basement contains 'interactive' screens. You can click to listen to famous people talking about Yambol's history. small displays of ancient pottery and traditional Kukeri costumes, and a room with lovely painted icons gleaming in red and gold.
Opening hours vary (typically 10.00-18.00). Although the museum is advertised on some websites as a free attraction, there's an admission charge (around 8 leva for an adult ticket).
9.
Attend The Spectacular Kukeri Festival
Every year in February, Kukeri mummers groups from all over Bulgaria gather in Yambol to participate in a pageant and competition. The event is called 'Kukerlandia' and is most commonly known as the Yambol Kukeri Festival.
Kukeri is an old tradition, perhaps dating back thousands of years. Men (rarely women) dress in fantastic outfits for this masquerade. Every village and town has its own style of costume, typically with animal pelts for trousers and oversized heads. They are lavishly adorned with sequins, mirrors, crocheted lace, scraps of old textiles, curtain fringe, animal horns, and feathers. The dancers wear harnesses hung with heavy cowbells that clank with every stomp and step. No two costumes are exactly the same.
In the Bulgarian tradition, the masked dancers both imitate and repel demons and other evil influences. They purify village homes and welcome the spring. The date varies from year to year. Check their website for the next date.