Originally built in 1835 by Sir Edward Dalyngrigge, Bodiam Castle still stands tall today like something out of a storybook with its imposing stone towers surrounded by a moat. Complete with a bridge to get across and lush East Sussex greenery, it adds on to the mystic of the castle.
Bodiam Castle Main Attractions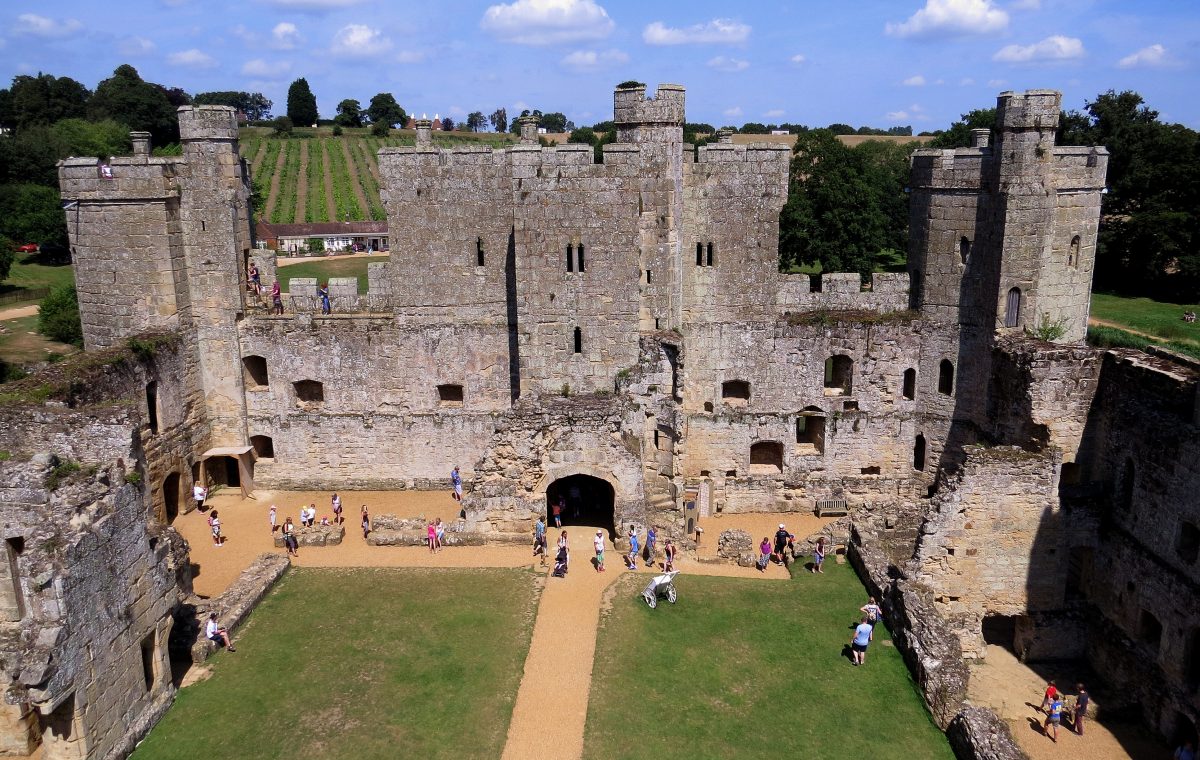 Upon entering Bodiam Castle, you'll find yourself in the castle courtyard where you can choose to head up or down. To get to the top of the towers surrounding the castle, climb up the spiral staircases and watch your step – the stairs are steep and narrow! Do note that the climb may not be suitable for those with reduced mobility or very young children. At the top, be greeted by views of the River Rother and rolling green valleys that change with the seasons.
Back at the castle courtyard, climb down to the area where the well is located. Take a peek at where water was collected and used in the kitchen. Next, head to the great hall. Back in its glory, many feasts and celebrations were held there.
Before leaving the castle, gaze up at the gatehouse tower where murder holes would have been used to rain unpleasant things down on enemies of the castle. An iron-clad oak portcullis and the badge and shields of the Dallingridge family are still intact, remnants of the last family to have Bodiam Castle in their name.
Castle Steward and Medieval Mop Fair
In the summer from the end of July to early September, there are activities galore for children at Bodiam Castle. Over the school holidays, the Castle Steward will be roaming the grounds educating visitors on the castle's history and even setting quests for children to complete.
Children can take part in activities like dressing up in costumes, taking part in craftwork and handling replica suits of armour, to see if they have what it takes to work in the castle!
Archery Sessions
From the top of Bodiam Castle, archers would be stationed there ready to defend the castle from any intruders. Over the summer holiday weekends from April to October, take a shot (pun unintended!) at the archery sessions to see if you have the skills to ward off any enemies!
Open from 11am to 4pm, anyone aged 5 and above is free to join. It costs £3.50 for 6 arrows and normal admission charges apply. Before you head down, check the website for up-to-date operating hours and dates.
Gift Shop
To take a little piece of Bodiam along with you, the castle gift shop sells gifts, cards, books, plants and local produce including Bodiam wine and honey!
How To Get To Bodiam Castle
There are a couple of ways to get to the castle grounds.
By train: There are a few lines that can get you to Bodiam station and from there, you'll have to take a taxi to Bodiam Castle as there are no other public transport links. Seasonal steam railways run from Tenterden town to Bodiam Station, while mainline railway stations at Robertsbridge or Battle do the job as well.
By bus: Take 349 Stagecoach from Hastings train station to Hawkhurst which stops opposite the main car park entrance.
Parking: The car park is less than 400m away from the castle entrance. For National Trust members, parking is free. For non-members, it is £3 for cars.
Bodiam Castle Opening hours
Bodiam Castle opening hours vary depending on the season, and we recommend checking their website before your visit. Do note that last admission is 30 minutes from the closing time.
Summer 2019 opening hours
| | | |
| --- | --- | --- |
| Castle | Monday – Sunday | 11am – 5pm |
| Carpark | Monday – Sunday | 9.45am – 5.30pm |
| Gift Shop | Monday – Sunday | 10am – 5pm |
| Tea Room | Monday – Sunday | 10am – 5pm |
Bodiam Castle Tickets & Guided Tours
| | | |
| --- | --- | --- |
| Ticket type | Gift Aid Ticket | Standard Ticket |
| Adult | £10.80 | £9.80 |
| Child | £5.40 | £4.90 |
| Family (2 adults + up to 3 children) | £27.00 | £24.50 |
| Group – Adult (minimum 15 people) | N/A | £9.30 |
| Group – Child (minimum 15 people) | N/A | £4.65 |
For a slight discount, you can purchase tickets from Bodiam railway station and Bodiam Boating Station. Gift Aid tickets include a 10% voluntary donation which allows the National Trust to reclaim tax, and an extra 25% that significantly boosts their funds to keep cultural sites like Bodiam Castle running.
For a more in-depth history lesson on Bodiam Castle and its architecture, tours are held throughout the week by volunteer guides. Tours generally last about 45 minutes from the castle courtyard and there are two sessions at 12.15pm and 2.15pm.
Dining Options At Bodiam Castle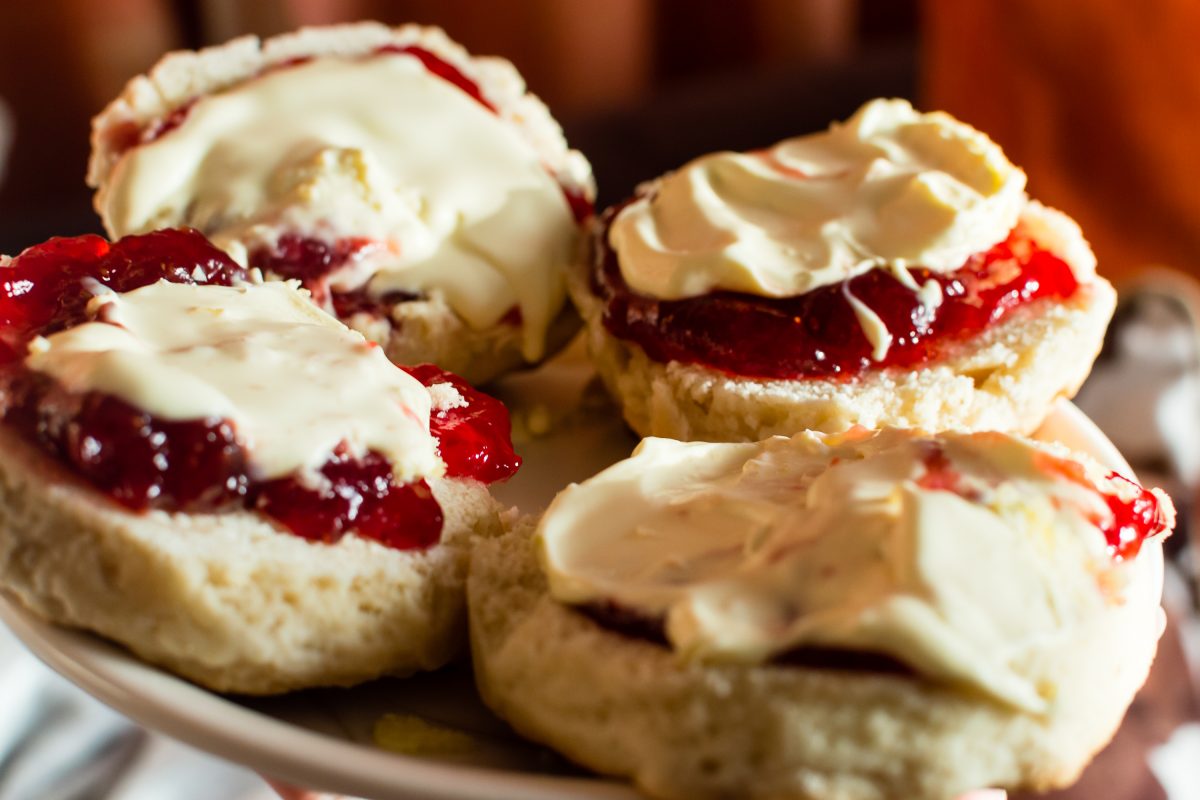 On the castle grounds, choose either the Wharf Tea Room for a cup of tea or lunch accompanied with a great view of the Rother valley and Bodiam station.
In the smaller Castle View Cafe, the smell of freshly baked scones greets you as you enter the door. Help yourself to some with jam and clotted cream, paired with cake and tea for a tea-time experience, or head outside to the deck chairs with a sandwich or ice-cream in tow and soak up the sunshine!
Just opposite Bodiam Castle, the Castle Inn is a traditional and cozy pub that serves up classics with a focus on local ingredients for the whole family. Enjoy a full English breakfast or fish and chips and end off the meal with an indulgent sticky toffee pudding!
Accommodation Near Bodiam Castle
Nestled in the countryside, Elms Farm Bed & Breakfast is the perfect farmhouse experience. From just £95 a night, you can enjoy waking up to fresh air and views of rolling hills inclusive of breakfast. The grounds is also home to sheep, ewes, and sheepdogs belonging to the owners! Farm tours are also available upon request and at additional costs.
Another great choice would be The White Dog Inn, where not only do they have your typical Bed & Breakfast rooms, they offer teepee glamping and an award-winning pub on their grounds.
Popular Tourist Attractions Near Bodiam Castle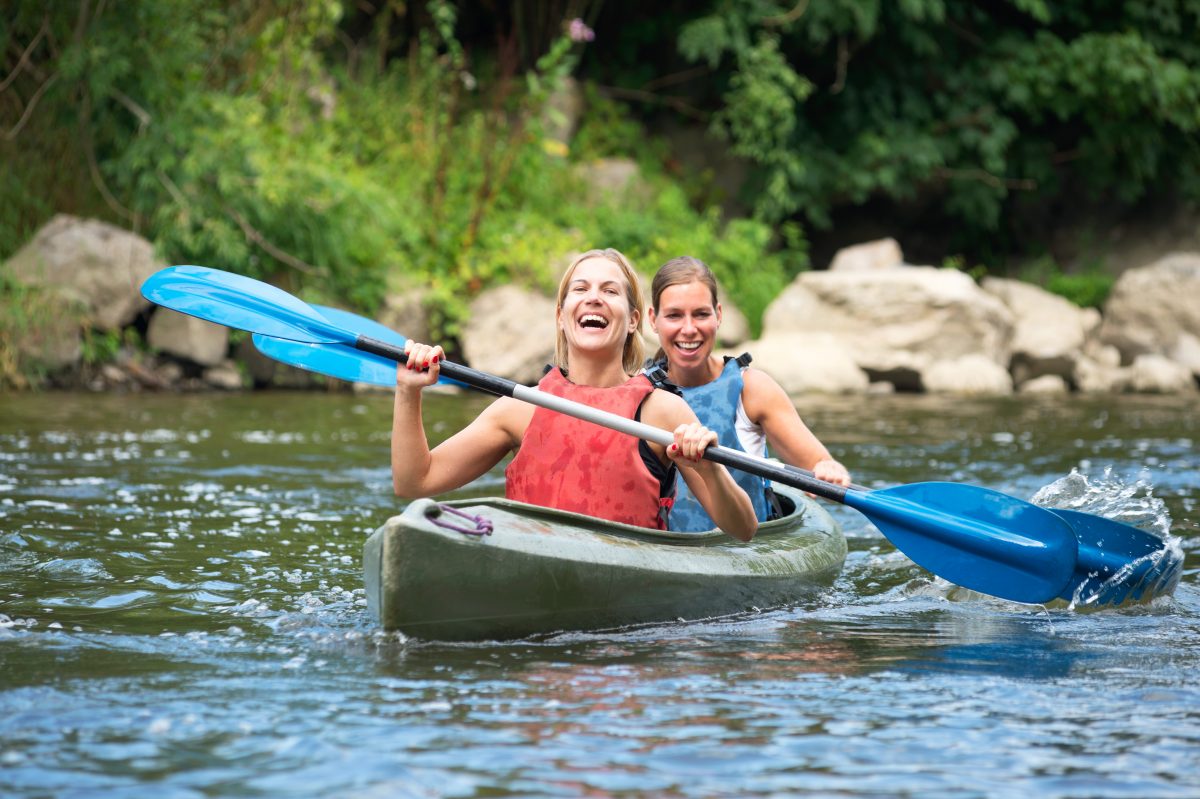 Visit Great Dixter House & Gardens, home to famous gardener and writer, Christopher Lloyd. Take a stroll through the manicured and lush gardens and enjoy the wide variety of plants and flowers.
For something a little more fast-paced, head to Adventure Activities Sussex for a day of paddle-boarding, archery and kayaking. There's something for everyone to enjoy!
Even though Bodiam is a quaint village, there is a lot to see and do. It's perfect for a short day trip or even a longer stay to take it slow and enjoy what the surroundings have to offer.