Your Essential Guide To Visiting Barcelona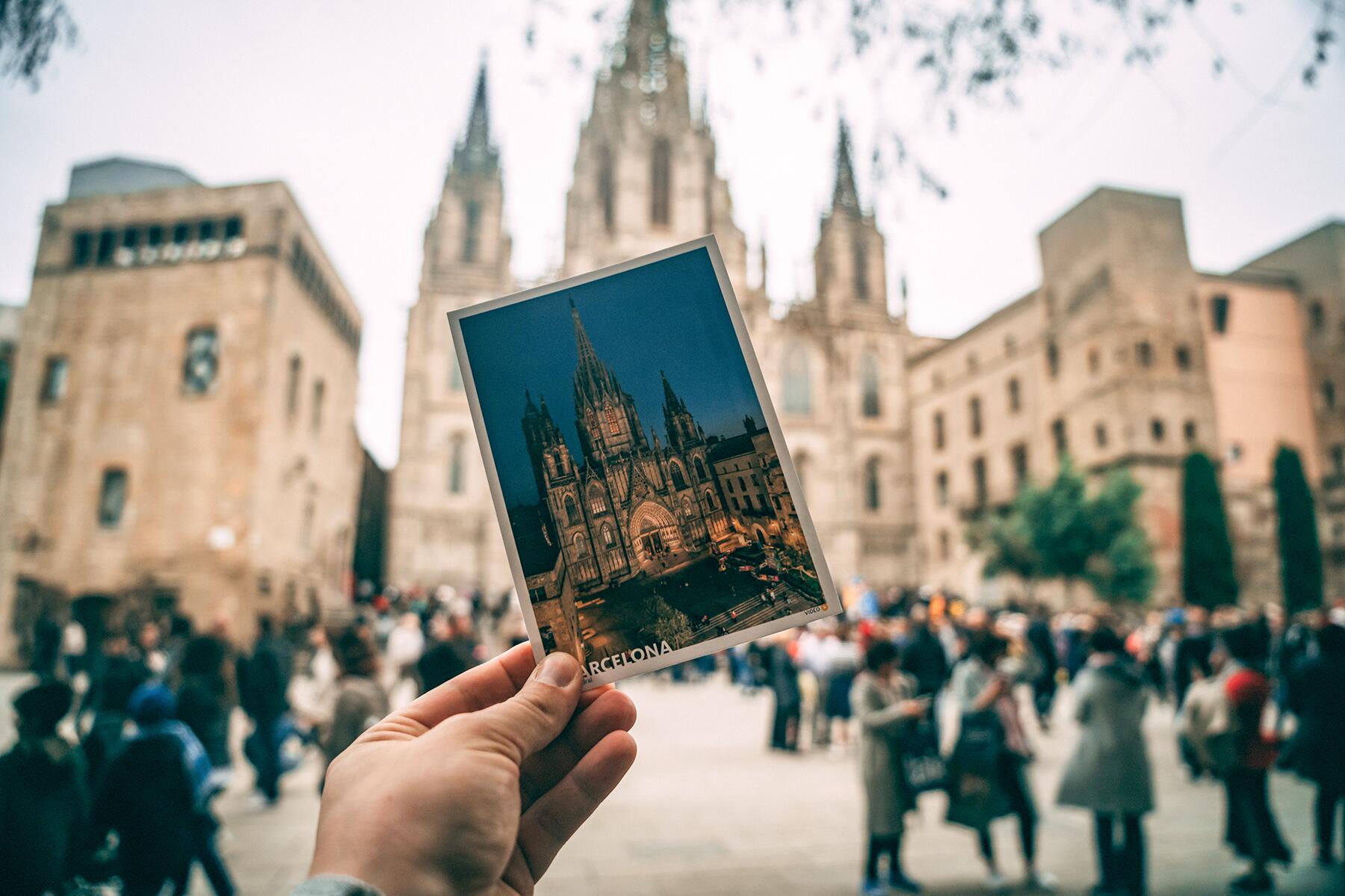 Introduction
Welcome to Barcelona, the vibrant and enchanting capital city of Catalonia, situated on the northeastern coast of Spain. Barcelona is a city that effortlessly combines rich history and culture with modernity and innovation. From awe-inspiring architecture and world-famous landmarks to mouth-watering cuisine and a bustling nightlife, Barcelona offers a diverse range of experiences for visitors of all interests.
With its mild Mediterranean climate, beautiful beaches, and a captivating blend of Gothic and modernist architecture, Barcelona is a city that has something to offer everyone. Whether you're a history buff, an art lover, a foodie, or simply looking to relax and soak up the sun, Barcelona will not disappoint.
Getting to Barcelona is easy, as it is well-connected to major international airports and train stations. Barcelona's El Prat Airport serves as a major hub for both domestic and international flights, making it convenient for travelers from all around the world. Additionally, the city is easily accessible by train, with high-speed trains connecting Barcelona to other major cities in Spain and Europe.
Once you've arrived in Barcelona, navigating the city is a breeze, thanks to its efficient and extensive public transportation system. The metro, buses, and trams are reliable and affordable, allowing you to easily explore all that the city has to offer. Walking is also a popular mode of transportation, as many of the city's main attractions are within walking distance of each other.
When it comes to accommodation, Barcelona offers a wide range of options to suit every budget and preference. From luxurious hotels overlooking the stunning coastline to cozy boutique hotels tucked away in the historic city center, you'll find the perfect place to rest and rejuvenate after a day of exploring.
Now that we've covered the essentials, let's dive into the top tourist attractions, neighborhoods, dining and nightlife options, shopping spots, and day trips from Barcelona so you can make the most of your time in this incredible city.
Getting to Barcelona
Barcelona is easily accessible by air, land, and sea, making it a convenient destination for travelers from around the world. Whether you prefer flying, taking a train, or arriving by ferry, there are several options available to get to Barcelona.
By Air:
Barcelona is served by El Prat Airport, located just 14 kilometers southwest of the city center. This modern and well-connected airport offers direct flights to and from major cities around the globe. Airlines such as Iberia, Ryanair, Vueling, and British Airways operate regular flights to Barcelona.
By Train:
Traveling to Barcelona by train is a convenient and comfortable option. The city is well-connected to other major cities in Spain and Europe through a comprehensive rail network. High-speed trains, such as the AVE, offer fast and efficient connections to Madrid, Valencia, and other Spanish cities. There are also international train services from France, including the popular Barcelona-Paris route.
By Car:
If you prefer to drive, Barcelona is accessible by road through several major highways. The AP-7 is the main highway connecting the city to France and other parts of Spain. However, keep in mind that traffic in Barcelona can be heavy, especially during peak hours, and parking can be limited and expensive in the city center.
By Ferry:
For a unique and scenic journey, you can travel to Barcelona by ferry. The city has a port located in the heart of the city, making it convenient for those arriving by sea. Ferries operate regular services from the Balearic Islands, including Mallorca and Ibiza, as well as from other Mediterranean ports.
Once you have arrived in Barcelona, getting around the city is a breeze. The public transportation system is efficient and well-developed, offering a convenient way to explore the city and its surrounding areas. The metro, buses, and trams cover the entire city, and taxis are readily available. Barcelona is also a very walkable city, with many of the top attractions located within a reasonable distance from each other.
Now that you know how to get to Barcelona, it's time to start planning your trip and discovering all the wonders that this vibrant city has to offer.
Transportation in Barcelona
Barcelona's transportation system is efficient, well-connected, and offers various options for getting around the city and its surrounding areas. Whether you prefer public transportation, taxis, or exploring on foot, there are plenty of convenient options to suit your needs.
Metro:
The Barcelona Metro is a popular and convenient way to navigate the city. With an extensive network of lines and stations, the metro can quickly take you to most major attractions and neighborhoods. The metro operates from around 5:00 a.m. until midnight, with extended service on weekends and public holidays. Tickets can be purchased at the stations or via the TMB app.
Buses:
Barcelona's bus network offers an efficient and comprehensive way to travel around the city. Buses cover areas that are not served by the metro, and they operate from early morning until late at night. Like the metro, bus tickets can be purchased at the stations or through the TMB app.
Taxis:
Taxis are readily available throughout Barcelona, and they are a convenient option, especially if you prefer door-to-door service or have heavy luggage. Taxis can be hailed on the street or found at designated taxi stands. It is advisable to check if the taxi is licensed and to confirm the fare using the meter.
Biking:
Barcelona is a bike-friendly city, with an extensive network of bike lanes and rental services available. Biking is a great way to explore the city at your own pace, and it allows you to easily reach destinations that may be further away from public transportation. Several bike rental companies offer hourly or daily rentals, and there are also bike-sharing systems available.
Walking:
Barcelona is a city that is best explored on foot. Many of the main attractions and neighborhoods are within walking distance of each other, allowing you to soak in the city's atmosphere and discover hidden gems along the way. Walking also gives you the opportunity to appreciate the beautiful architecture, charming streets, and lively ambiance of Barcelona.
Day Trips:
If you're interested in exploring areas outside of Barcelona, there are several day trip options available. Trains and buses operate regular services to picturesque towns and attractions such as Montserrat, Sitges, and the Costa Brava. These day trips offer a chance to experience the natural beauty and cultural heritage of Catalonia.
With its efficient public transportation system, diverse transportation options, and walkability, getting around Barcelona is a breeze. Whether you choose to hop on the metro, catch a bus, hail a taxi, or explore on foot, you'll have no trouble navigating the city and experiencing all that Barcelona has to offer.
Accommodation Options
Barcelona offers a wide range of accommodation options to suit every traveler's needs and preferences. From luxurious hotels to budget-friendly hostels and charming guesthouses, there is something for every budget and style in this vibrant city.
Hotels:
Barcelona boasts an array of stunning hotels that cater to luxury travelers. These hotels often feature stylish design, top-notch amenities, and breathtaking views of the city or the sea. Whether you choose to stay in a renowned international chain or a boutique hotel, you can expect excellent service and a memorable stay.
Hostels:
If you're looking for more budget-friendly accommodation, Barcelona offers a wide selection of hostels. These establishments provide affordable dormitory-style rooms, communal spaces for socializing, and often organize events and activities for their guests. Hostels are a popular choice for backpackers, solo travelers, and those looking to meet fellow adventurers.
Apartments and Vacation Rentals:
For travelers seeking a more independent and home-like experience, Barcelona has numerous apartments and vacation rentals available for short-term stays. Renting an apartment gives you the freedom to create a personalized itinerary and enjoy the comforts of a fully equipped kitchen and living space. Many rental options can be found through online platforms, allowing you to choose the location and amenities that suit your preferences.
Guesthouses and Bed and Breakfasts:
For a cozy and welcoming atmosphere, consider staying in a guesthouse or bed and breakfast. These smaller accommodations often offer personalized service, comfortable rooms, and a delicious homemade breakfast to start your day. Guesthouses are ideal for those who prefer a more intimate experience and enjoy interacting with the owners and fellow guests.
Neighborhoods:
Barcelona is made up of diverse neighborhoods, each with its own distinct charm and character. Depending on your interests and the atmosphere you seek, you can choose to stay in the city center, the trendy district of El Born, the bohemian neighborhood of Gracia, or the beachside area of Barceloneta. Each area offers a unique vibe and a range of accommodation options.
When booking accommodation in Barcelona, it's advisable to consider factors such as location, amenities, and reviews from previous guests. Additionally, consider booking in advance, especially during peak travel seasons, to secure the best rates and availability.
Whether you're looking for a luxurious retreat, a budget-friendly option, or a cozy and intimate experience, Barcelona has the perfect accommodation to make your stay unforgettable.
Top Tourist Attractions
Barcelona is home to a plethora of iconic landmarks and attractions that draw millions of visitors each year. From architectural marvels to historic sites and vibrant neighborhoods, here are some of the top tourist attractions in Barcelona:
Sagrada Familia:
The Sagrada Familia is perhaps Barcelona's most famous landmark. Designed by renowned architect Antoni Gaudí, this unfinished basilica is a masterpiece of modernist architecture. The intricate facades, towering spires, and stunning stained glass windows make it a must-visit attraction for architecture enthusiasts.
Park Güell:
Another masterpiece by Antoni Gaudí, Park Güell is a vibrant and colorful public park located on Carmel Hill. The park features whimsical structures, vibrant mosaics, and stunning views of the city. It's a great place to relax, take a leisurely stroll, and admire Gaudí's unique architectural style.
La Rambla:
La Rambla is the renowned tree-lined pedestrian boulevard that runs through the heart of Barcelona. Lined with shops, cafes, and street performers, it's a vibrant and lively street that offers a glimpse into the city's vibrant culture. Don't miss the famous Mercat de Sant Josep de la Boqueria, a bustling food market located off La Rambla.
Gothic Quarter:
Step back in time and explore the historic Gothic Quarter, known for its narrow medieval streets and charming plazas. This atmospheric neighborhood is home to Gothic and Romanesque buildings, including the stunning Barcelona Cathedral. Lose yourself in its maze-like streets, discover hidden squares, and soak up the historic ambiance.
Casa Batlló:
One of Gaudí's residential masterpieces, Casa Batlló is a striking building known for its unique facade and imaginative design. Take a guided tour to explore the incredible interior and learn about the architectural details that make it a true work of art.
Poble Espanyol:
Located on Montjuïc Hill, Poble Espanyol is an open-air architectural museum that showcases the diverse architectural styles of Spain. Walk through its winding streets, admire replicas of buildings from different regions of the country, and shop for traditional crafts and souvenirs.
Barceloneta Beach:
Barcelona's coastline is home to several beautiful sandy beaches, with Barceloneta Beach being the most popular. Enjoy the sun, take a dip in the Mediterranean Sea, or indulge in delicious seafood at one of the beachfront restaurants.
These are just a few of the many incredible attractions Barcelona has to offer. Whether you're interested in art, architecture, history, or simply immersing yourself in the city's vibrant culture, Barcelona has something for everyone.
Exploring the Neighborhoods
Barcelona is a city of diverse and vibrant neighborhoods, each with its own unique charm and character. Exploring the neighborhoods of Barcelona is a fantastic way to immerse yourself in the city's culture and discover hidden gems. Here are some of the most popular neighborhoods to explore:
Gothic Quarter (Barri Gòtic):
Step back in time as you wander through the narrow medieval streets of the Gothic Quarter. This neighborhood is the heart of the old city and is known for its stunning Gothic architecture, quaint squares, and charming cafes. Lose yourself in its labyrinthine alleys, visit the Barcelona Cathedral, and explore the ancient Roman ruins at the City History Museum.
El Born:
Just adjacent to the Gothic Quarter lies El Born, a trendy and bohemian neighborhood that is buzzing with energy. Explore its narrow streets lined with boutique shops, art galleries, and fashionable bars. Don't miss the stunning Santa Maria del Mar church and the fascinating Picasso Museum, which is dedicated to the works of the renowned artist.
Eixample:
Eixample is Barcelona's modernist district, showcasing the city's architectural wonders. Marvel at the stunning facades of the buildings designed by Antoni Gaudí, including the iconic Casa Batlló and Casa Milà (La Pedrera). The neighborhood is also home to the famous Passeig de Gràcia, a luxurious avenue dotted with high-end shops and upscale restaurants.
Barceloneta:
If you're looking for a beachside neighborhood, Barceloneta is the place to go. Situated right on the coast, it offers a lively atmosphere with its sandy beach, seafood restaurants, and lively bars. Enjoy a leisurely stroll along the promenade, soak up the sun, or indulge in delicious seafood paella.
Gracia:
The bohemian neighborhood of Gracia is known for its relaxed and artistic vibe. Explore its hip and colorful streets, filled with independent boutiques, quirky bars, and cozy cafes. Be sure to visit the beautiful Plaça del Sol and Plaça de la Vila de Gracia, which come alive with vibrant festivities during the annual Gracia Festival in August.
Raval:
Raval is a multicultural neighborhood that has transformed into a creative and trendy district in recent years. Discover its eclectic mix of boutiques, art galleries, and trendy bars. Visit the Contemporary Art Museum of Barcelona (MACBA) and stroll down the iconic La Rambla del Raval, lined with palm trees and outdoor terraces.
These are just a few of the many neighborhoods waiting to be explored in Barcelona. Each has its own unique atmosphere and charm, showcasing the rich diversity and culture of this remarkable city. Take the time to venture beyond the tourist hotspots and uncover the hidden treasures that lie within Barcelona's neighborhoods.
Dining and Nightlife
When it comes to dining and nightlife, Barcelona offers a vibrant and diverse scene that caters to all tastes and preferences. From traditional Catalan cuisine to international flavors and a thriving nightlife, the city has something to satisfy every palate and keep the party going into the early hours of the morning.
Local Cuisine:
Barcelona is a food lover's paradise, renowned for its culinary delights. Be sure to try traditional Catalan dishes such as pa amb tomàquet (bread with tomato), escalivada (grilled vegetables), and botifarra amb mongetes (sausage with white beans). Don't miss out on trying the famous Catalan specialty, the seafood-based dish known as paella, or indulging in some mouth-watering tapas.
Markets and Food Halls:
Immerse yourself in the vibrant food culture of Barcelona by visiting its bustling markets and food halls. The Mercat de Sant Josep de la Boqueria, located off La Rambla, is a must-visit, offering a wide variety of fresh produce, seafood, and local delicacies. Other popular markets include Mercat de Sant Antoni and Mercat de la Concepció. In addition, the city is dotted with food halls such as El Nacional, where you can sample a variety of cuisines all under one roof.
Trendy Restaurants and Street Food:
Barcelona is home to a thriving culinary scene, with trendy restaurants, innovative eateries, and foodie hotspots scattered throughout the city. Explore neighborhoods like El Raval and El Born, which are known for their hip restaurants and trendy foodie destinations. In addition, don't miss the opportunity to indulge in some delicious street food, especially along the beach promenade and in the Gracia neighborhood.
Nightlife:
When the sun goes down, Barcelona comes alive with a vibrant nightlife scene that caters to all tastes. From cozy jazz clubs and trendy cocktail bars to pumping nightclubs and beachside chiringuitos (beach bars), there is something for everyone. The areas of El Born, Gracia, and El Raval are known for their lively nightlife, with numerous bars and clubs to choose from.
Live Music and Flamenco:
Barcelona offers a thriving music scene, with live music venues showcasing a variety of genres, including jazz, rock, and traditional Spanish music. If you're looking for a taste of traditional Spanish culture, don't miss the chance to experience an authentic flamenco performance. Several venues in the city host flamenco shows, where you can witness the passion and intensity of this iconic Spanish art form.
When dining out or enjoying the nightlife in Barcelona, it's important to remember that dining times are typically later than in other countries. Spaniards tend to have dinner around 9 p.m. or later, and the nightlife doesn't really get going until midnight. So, embrace the local customs and immerse yourself in the vibrant dining and nightlife scene that Barcelona has to offer.
Shopping in Barcelona
Barcelona is a shopper's paradise, offering a diverse range of shopping experiences that cater to all budgets and tastes. From bustling street markets and trendy boutiques to luxury brands and unique souvenirs, the city has something for everyone. Whether you're hunting for fashion, home decor, local products, or traditional crafts, Barcelona won't disappoint.
Passeig de Gràcia:
Passeig de Gràcia is Barcelona's premier shopping street, lined with high-end designer boutiques and luxury brands. Here, you'll find internationally renowned fashion houses such as Chanel, Louis Vuitton, and Gucci. The elegant avenue is also home to iconic architectural gems like Casa Batlló and Casa Milà (La Pedrera).
El Born:
For a more bohemian and eclectic shopping experience, head to the vibrant neighborhood of El Born. Its narrow streets are filled with independent boutiques, unique concept stores, and trendy fashion outlets. Discover local designers, one-of-a-kind pieces, and artisanal crafts as you explore this charming neighborhood.
La Rambla:
La Rambla, the famous boulevard that cuts through the city center, offers a mix of tourist shops, souvenir stalls, and traditional crafts. While it can get crowded, it's worth strolling along La Rambla and browsing through its colorful stalls to pick up unique souvenirs, local ceramics, and traditional Spanish fans.
Gracia:
The neighborhood of Gracia is known for its independent spirit and creative energy. Here, you'll find quirky boutiques, vintage stores, and local designers offering unique fashion pieces, handmade jewelry, and alternative fashion. Exploring the streets of Gracia is a must for those looking for something off the beaten path.
Shopping Malls:
Barcelona is home to several shopping malls that offer a plethora of retail options under one roof. The most popular malls include Maremagnum, located by the sea with stunning views, and L'Illa Diagonal, known for its extensive selection of luxury brands and international stores. These malls feature a mix of fashion, electronics, home goods, and entertainment options.
Markets:
If you prefer a more traditional shopping experience, Barcelona's markets are a must-visit. The Mercat de Sant Josep de la Boqueria, located off La Rambla, is a bustling food market with an array of fresh produce, seafood, and local delicacies. The Mercat de Sant Antoni is a great place to browse through vintage items, books, and antiques.
Whether you're a fashionista, a souvenir hunter, or just love to explore unique shops, Barcelona has endless shopping opportunities to suit every taste and style. With its mix of designer boutiques, local artisans, and vibrant markets, you're sure to find something special to take home as a memory of your time in this bustling Catalan city.
Day Trips from Barcelona
While Barcelona offers an incredible array of attractions, there are also many fascinating destinations just a short distance away that can be explored on a day trip. From picturesque coastal towns to stunning natural landscapes, here are some popular day trip options from Barcelona:
Montserrat:
Located about an hour outside of Barcelona, Montserrat is a breathtaking mountain range famous for its unique rock formations and the Santa Maria de Montserrat Abbey. Take a scenic train ride to explore the abbey, visit the Black Madonna, and enjoy panoramic views of the surrounding landscape.
Sitges:
A charming coastal town located just 35 kilometers southwest of Barcelona, Sitges is known for its beautiful beaches, vibrant nightlife, and artistic heritage. Explore the narrow streets of the Old Town, visit the Maricel Museum, and unwind on one of its sandy beaches.
Tarragona:
About an hour's drive from Barcelona, Tarragona is a UNESCO World Heritage Site that offers a fascinating blend of ancient Roman history and Mediterranean charm. Explore the well-preserved Roman ruins, visit the impressive Tarragona Cathedral, and relax on the sandy beaches.
Costa Brava:
The Costa Brava is a stunning stretch of coastline characterized by rugged cliffs, hidden coves, and crystal-clear waters. Explore picturesque towns like Cadaqués and Tossa de Mar, enjoy water sports, or simply relax on the beautiful beaches that dot the coast.
Girona:
A medieval gem, Girona is a historic city located about 100 kilometers north of Barcelona. Walk along the well-preserved city walls, get lost in the labyrinthine Jewish Quarter, and visit the impressive Girona Cathedral. Game of Thrones fans will recognize the city as the filming location for Braavos and King's Landing.
Mataró:
For a taste of Catalan coastal life, visit the charming town of Mataró, located just 30 kilometers northeast of Barcelona. Enjoy the beautiful beaches, explore the historic center with its narrow streets and colorful facades, and visit the Maritime Museum to learn about the town's seafaring heritage.
These are just a few examples of the many day trip options from Barcelona. Whether you're interested in history, nature, or simply seeking a change of scenery, these destinations offer a chance to explore the diverse beauty of the Catalan region and create unforgettable memories.
Safety Tips
Barcelona is generally a safe city for visitors, but it's always important to take precautions to ensure a smooth and worry-free experience. Here are some safety tips to keep in mind while exploring Barcelona:
Keep an Eye on your Belongings:
As with any popular tourist destination, it's important to be aware of your surroundings and keep an eye on your belongings. Pickpocketing can occur in crowded areas, so be cautious with your bags, wallets, and phones. Avoid carrying large sums of cash and consider using a money belt or keeping valuables in a secure inside pocket.
Stay Alert in Crowded Places:
Barcelona has many popular tourist attractions and bustling areas, so it's essential to stay alert in crowded places. Be cautious of your personal space and keep an eye out for any suspicious or unusual activity. Avoid distractions such as excessive use of mobile phones, which can make you an easier target for thieves.
Use Reliable Transportation:
When using public transportation in Barcelona, be sure to only use official taxis or registered ride-sharing services. Avoid unlicensed or unmarked taxis, as they may not adhere to safety standards or may overcharge you. If you're walking at night, stick to well-lit areas and consider using transportation options like taxis or ride-sharing services for added safety.
Be Aware of Bar and Club Etiquette:
Barcelona has a vibrant nightlife scene, but it's important to exercise caution when enjoying the city's bars and clubs. Don't leave your drink unattended and be wary of accepting drinks from strangers. It's also advisable to only visit reputable establishments and to be mindful of your alcohol consumption to ensure your own well-being.
Follow the Local Laws and Customs:
Respect the local laws, customs, and cultural traditions while in Barcelona. Avoid any illegal activities and be mindful of local customs, especially when visiting religious sites or participating in local festivals or events. Adhering to the rules and customs of the city will help ensure a respectful and enjoyable experience.
Use Safe and Well-Lit Pathways:
When exploring Barcelona on foot, stick to well-lit and well-traveled paths. Try to avoid poorly lit or deserted areas, especially at night. If you're unsure about an area, it's always best to err on the side of caution and choose a safer route.
Know the Emergency Numbers:
It's always a good idea to be familiar with the local emergency numbers in case of any unforeseen situations. In Spain, the general emergency number is 112, which connects you to police, fire, and medical services.
By following these safety tips and staying vigilant, you can enjoy a safe and memorable visit to Barcelona. Remember to trust your instincts, be aware of your surroundings, and take necessary precautions to ensure a smooth and worry-free experience in this beautiful city.
Conclusion
Barcelona is a city that captivates visitors with its unique blend of history, culture, and modernity. From the iconic architectural wonders designed by Antoni Gaudí to the picturesque neighborhoods, vibrant nightlife, and delicious cuisine, Barcelona offers a plethora of experiences to satisfy every traveler.
Whether you're exploring the narrow streets of the Gothic Quarter, basking in the sun on Barceloneta Beach, or immersing yourself in the excitement of La Rambla, Barcelona has something to offer for everyone. The city's efficient transportation system makes it easy to navigate and explore all that this beautiful city has to offer.
Beyond the city limits, Barcelona's proximity to stunning destinations like Montserrat, Sitges, and the Costa Brava allows for unforgettable day trips to experience the diverse beauty of the Catalan region.
As you navigate through the city, be mindful of your belongings and stay alert in crowded areas. Use reliable transportation options, be aware of bar and club etiquette, and respect the local laws and customs to ensure a safe and enjoyable visit.
In conclusion, Barcelona is a city that entices visitors with its rich history, architectural marvels, vibrant neighborhoods, and lively atmosphere. From the stunning landmarks to the bustling markets, delicious food, and vibrant nightlife, Barcelona offers an enticing blend of old-world charm and contemporary energy. Soak in the city's unique ambiance, explore its diverse neighborhoods, and create unforgettable memories in this captivating Catalan capital.