The Ideal Sopot Weekend: Things To Do, Eat, + Stay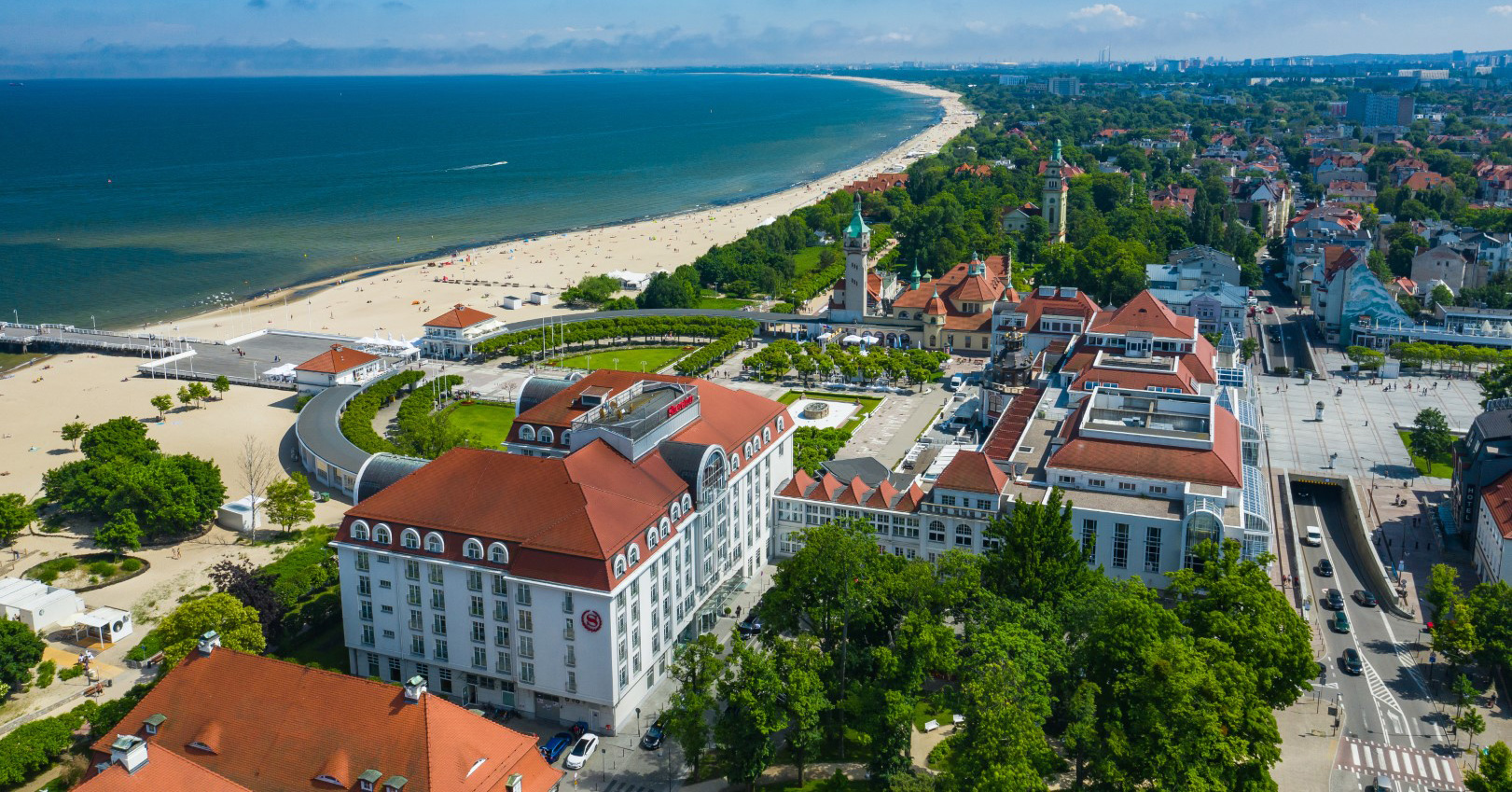 Introduction
Welcome to Sopot, Poland's picturesque seaside town that offers a perfect getaway for a weekend escape. Located on the Baltic Sea, Sopot is known for its stunning sandy beaches, charming streets, and vibrant atmosphere. Whether you're looking for relaxation, adventure, or a taste of Polish culture, Sopot has something for everyone.
Sopot is often referred to as the "Polish Riviera" and is a popular destination among both locals and tourists. With its blend of natural beauty, historical landmarks, and modern attractions, Sopot has become a must-visit place in Poland. From sunbathing on the beach to exploring the bustling city center, there are numerous activities to enjoy during your visit.
As you embark on your Sopot weekend adventure, be sure to check out the top attractions and experience the local culture. From the iconic Sopot Pier, which stretches into the Baltic Sea, to the picturesque Forest Opera, where you can enjoy open-air performances, there's no shortage of things to see and do.
Aside from its natural beauty, Sopot is also known for its vibrant culinary scene. Indulge in delicious Polish cuisine at the local restaurants and cafes, where you can savor traditional dishes like pierogi (dumplings) and oscypek (smoked cheese). Don't forget to try the famous Sopot ice cream – a perfect treat to cool down during a sunny day.
When it comes to accommodation, Sopot offers a range of options to suit every budget and preference. From luxury hotels with stunning views of the sea to cozy guesthouses nestled in the heart of the town, you'll easily find the perfect place to rest and recharge after a day of exploring.
So, whether you're seeking a relaxing weekend by the beach, an adventure-filled getaway, or a cultural experience, Sopot is the ideal destination. Get ready to immerse yourself in the charm and beauty of this enchanting Polish town and create memories that will last a lifetime.
Things to Do in Sopot
Sopot offers a wide range of activities and attractions that will keep you entertained throughout your visit. Here are some of the top things to do in Sopot:
Visit the Sopot Pier: Take a leisurely stroll along the iconic Sopot Pier, the longest wooden pier in Europe. Enjoy panoramic views of the Baltic Sea and capture stunning photos of the surrounding scenery.
Relax on the Beach: Sopot boasts beautiful sandy beaches, where you can soak up the sun and enjoy a refreshing swim in the crystal-clear waters. Take a beach towel, a good book, and unwind while listening to the sound of the waves.
Explore Monte Cassino Street: Wander along the bustling Monte Cassino Street, the main promenade of Sopot. Here, you'll find an array of shops, cafes, and restaurants, as well as street performers and artists showcasing their talents.
Visit the Forest Opera: Experience the unique atmosphere of the Forest Opera, an open-air amphitheater located in the heart of a picturesque forest. Catch a live performance, whether it's a classical concert or an opera, and immerse yourself in the enchanting surroundings.
Discover the Crooked House: Marvel at the unusual architecture of the Crooked House, an iconic building that seems to defy gravity with its curved and distorted structure. Snap a photo and capture the whimsical charm of this famous Sopot landmark.
Indulge in Spa Treatments: Sopot is known for its wellness and spa culture. Treat yourself to a relaxing massage or rejuvenating spa treatment at one of the many luxurious wellness centers in the town. Pamper yourself and unwind in a tranquil setting.
Try Water Sports: If you're seeking adventure, Sopot has plenty to offer. Get your adrenaline pumping by trying water sports such as windsurfing, jet skiing, or paddleboarding. The Baltic Sea provides the perfect playground for water enthusiasts.
Visit the Sopot Lighthouse: Take a walk to the Sopot Lighthouse, a charming red and white striped tower located near the pier. Climb to the top for panoramic views of Sopot and the surrounding coastline. It's a perfect spot for capturing breathtaking sunset photos.
These are just a few of the many activities Sopot has to offer. Whether you're looking for relaxation, culture, or adventure, you'll find it all in this vibrant seaside town.
Places to Eat in Sopot
Sopot is a culinary paradise, offering a wide range of dining options that cater to every palate. From traditional Polish cuisine to international flavors, here are some of the top places to eat in Sopot:
Chłopskie Jadło: Indulge in authentic Polish cuisine at Chłopskie Jadło, a popular restaurant that showcases traditional dishes in a rustic and cozy atmosphere. Try the hearty pierogi, flavorful żurek (sour rye soup), or tender roasted meat.
Bryza Resort & Spa: Enjoy a fine dining experience at Bryza Resort & Spa. This upscale restaurant offers a menu inspired by local and seasonal ingredients, beautifully presented by talented chefs. The elegant ambiance adds to the overall dining experience.
Amber Room: Located in one of Sopot's historic buildings, Amber Room is a restaurant known for its fusion of Polish and Mediterranean flavors. The menu features creative dishes made with locally sourced ingredients, and the cozy atmosphere creates a perfect setting for a memorable dining experience.
Panorama Restaurant: Situated on the top floor of the Sheraton Sopot Hotel, Panorama Restaurant offers breathtaking panoramic views of the Baltic Sea. Whether you're having breakfast, lunch, or dinner, you'll enjoy a range of international dishes and a classy dining experience.
Klatka Bistro: For a quick and delicious bite, head to Klatka Bistro. This cozy and trendy spot serves a variety of sandwiches, burgers, and salads, all made with fresh and high-quality ingredients. Don't forget to try their mouthwatering desserts!
Pierogarnia Mandu: If you're craving pierogi, Pierogarnia Mandu is the place to go. This small and charming restaurant specializes in traditional Polish dumplings, offering a variety of fillings and flavors. Pair your pierogi with a cold Polish beer for the perfect meal.
Bar Przystań: Located right on the beach, Bar Przystań offers a relaxed and casual dining experience with stunning views of the sea. Feast on fresh seafood, such as grilled fish or seafood platters, while enjoying the laid-back beach atmosphere.
Sioux: For a taste of American-style cuisine, Sioux is a must-visit. This trendy restaurant serves up juicy burgers, crispy chicken wings, and indulgent milkshakes that will satisfy any cravings for comfort food. The vibrant atmosphere and friendly service make it a favorite among locals and tourists alike.
These are just a few of the many dining options available in Sopot. Whether you're looking for traditional Polish dishes, international cuisine, or a casual beachside meal, you'll find a wide array of choices to tantalize your taste buds.
Accommodation Options in Sopot
Sopot offers a variety of accommodation options to suit every traveler's needs and budget. Whether you're seeking luxury, comfort, or a cozy retreat, here are some of the top accommodation options in Sopot:
Luxury Hotels: Sopot is home to several luxurious hotels that offer world-class amenities and stunning views of the sea. From the iconic Grand Hotel Sopot to the stylish Sheraton Sopot Hotel, you can expect impeccable service and elegant accommodations.
Boutique Hotels: For a more intimate and personalized experience, consider staying at one of the boutique hotels in Sopot. These charming establishments offer unique decor, cozy rooms, and a warm and welcoming atmosphere. The Villa Antonina and Hotel Sedan are some highly recommended options.
Guesthouses and B&Bs: If you prefer a more homey ambiance, there are plenty of guesthouses and bed and breakfasts in Sopot. These accommodations provide a comfortable and cozy stay, often run by friendly and attentive hosts. The Molo Residence and Villa Sopocka are popular choices.
Apartment Rentals: Another option for a more independent stay is renting an apartment in Sopot. This allows you to have your own space and the flexibility to cook your own meals. Many apartments are located in convenient areas, close to the beach and main attractions.
Spa Resorts: If you're looking for a relaxing getaway, consider staying at one of Sopot's spa resorts. These wellness-oriented accommodations offer a range of spa treatments, fitness facilities, and healthy dining options. The Hotel Rezydent and Haffner Hotel are known for their spa amenities.
Hostels: For budget-conscious travelers, Sopot has a few hostels that offer affordable accommodations. These are a great option for solo travelers or groups who prefer a more social environment. The Hostel Sopotiera and Hostel Fishmarket are popular choices among backpackers.
Regardless of your accommodation choice, you'll find that Sopot's hospitality is top-notch, with friendly staff ready to assist you and ensure a pleasant stay. Many accommodations are conveniently located within walking distance of the main attractions, offering easy access to the beach, restaurants, and vibrant nightlife.
Book your accommodation well in advance, especially during the peak season, to secure your preferred choice and make the most of your visit to this charming seaside town.
Conclusion
Sopot, with its stunning beaches, vibrant atmosphere, and rich cultural scene, is the perfect destination for a weekend getaway in Poland. Whether you're seeking relaxation, adventure, or a taste of Polish cuisine, Sopot has something to offer every traveler.
During your visit to Sopot, don't miss out on iconic attractions like the Sopot Pier and the Crooked House. Take time to explore Monte Cassino Street, where you can immerse yourself in the lively atmosphere of shops, restaurants, and street performers.
Indulge in the local gastronomy by trying traditional Polish dishes at restaurants like Chłopskie Jadło and Pierogarnia Mandu, or savor international flavors at places like Amber Room or Sioux. Treat yourself to a spa day or enjoy water sports on the Baltic Sea for an adrenaline rush.
When it comes to accommodation, Sopot offers a wide range of options to cater to different preferences and budgets. From luxury hotels with stunning views to cozy guesthouses and apartment rentals, you'll find the perfect place to rest after a day of exploration.
Whether you're a beach lover, a culture enthusiast, or a foodie, Sopot has it all. Immerse yourself in the charm and beauty of this seaside town, and create memories that will last a lifetime. The combination of natural beauty, rich history, and warm hospitality make Sopot an ideal destination for your next weekend getaway.
So pack your bags, get ready to soak up the sun or embark on an adventure, and discover all that Sopot has to offer. With its captivating charm and diverse attractions, Sopot is sure to leave a lasting impression on you.