Things To Do In Edmonton | Offbeat Alberta Travel Guide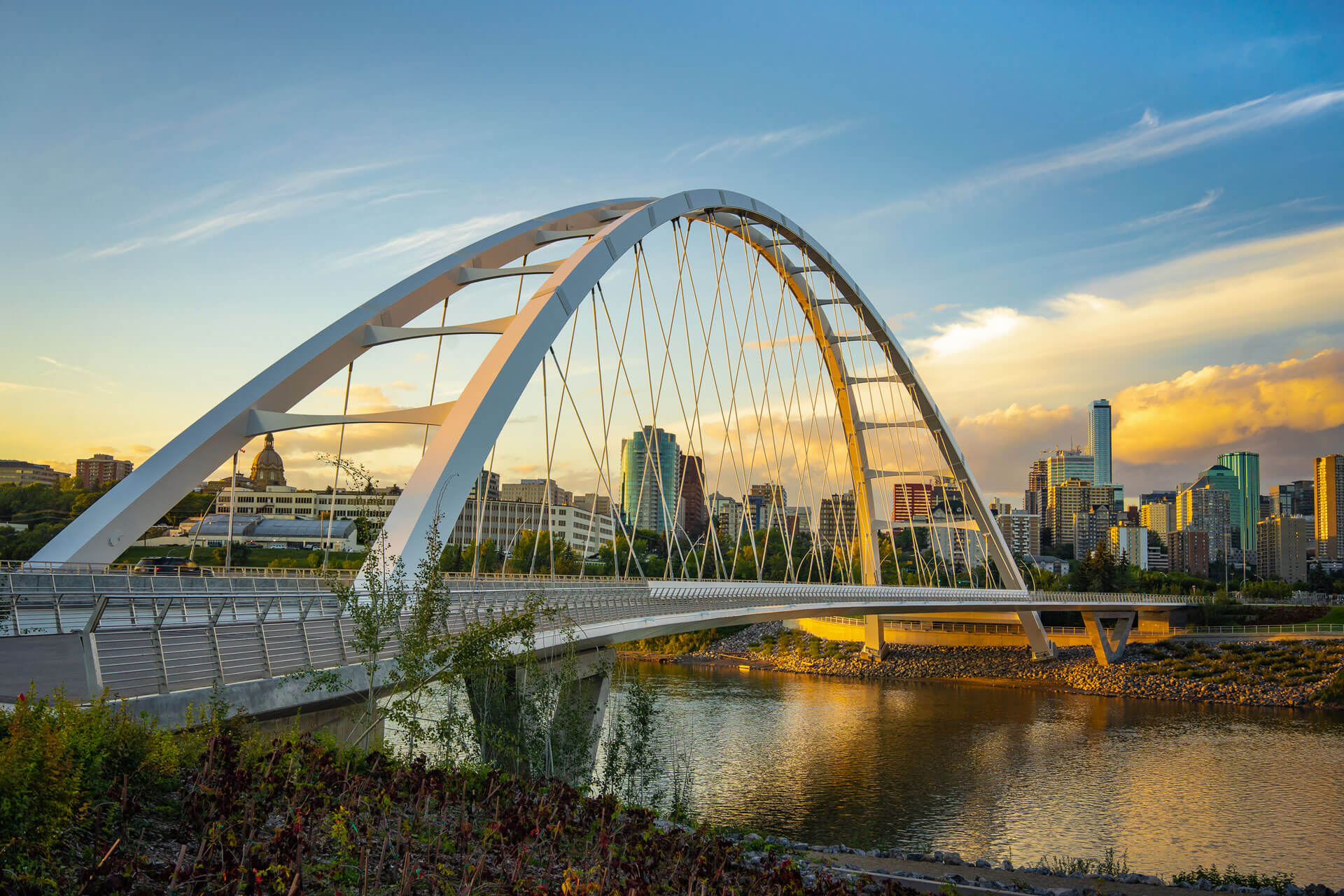 Introduction
Welcome to Edmonton, the vibrant capital city of Alberta, Canada. Known for its friendly locals, rich history, and diverse cultural scene, Edmonton offers a wide array of offbeat activities and attractions for visitors to explore. From stunning natural landscapes to captivating museums and galleries, this city has something for everyone.
With a population of over one million people, Edmonton is the second-largest city in Alberta, and it embraces its reputation as a cultural hub. The city's unique blend of prairie spirit and urban excitement makes it an ideal destination for offbeat travelers.
In this comprehensive travel guide, we'll dive into some of the top things to do in Edmonton. Whether you're an art enthusiast, outdoor adventurer, history buff, shopping lover, or simply looking for a unique experience, Edmonton has you covered.
So, get ready to embark on an adventure as we explore the offbeat side of Edmonton, Canada!
Explore the Old Strathcona District
Step back in time and soak up the historic charm of the Old Strathcona District. Located just south of the North Saskatchewan River, this vibrant neighborhood is Edmonton's oldest and most eclectic area.
Stroll along Whyte Avenue, the main street of the Old Strathcona District, lined with unique boutiques, trendy restaurants, and lively bars. Browse through vintage shops to find one-of-a-kind treasures, and grab a coffee or indulge in some local cuisine at a cozy cafe or restaurant.
Immerse yourself in the arts and culture scene by catching a performance at the Old Strathcona Theatre or enjoying a live music show at one of the many venues. The Fringe Theatre Festival, held annually in August, is a must-visit for theater enthusiasts. It showcases a diverse range of performances and attracts artists from all over the world.
For those interested in history, don't miss the opportunity to visit the Strathcona Streetcar Barn and Museum. Hop on an authentic streetcar and take a ride through the city while learning about Edmonton's transportation history.
Outdoor enthusiasts will also find plenty to enjoy in the Old Strathcona District. Take a leisurely stroll in the beautiful Mill Creek Ravine Park, a picturesque natural oasis right in the heart of the city. Pack a picnic and relax by the creek or explore the walking trails that wind through the lush forests.
With its unique blend of history, culture, and entertainment, the Old Strathcona District is a must-visit destination for anyone looking for an offbeat experience in Edmonton.
Visit the Royal Alberta Museum
Immerse yourself in Alberta's rich natural and cultural heritage by visiting the Royal Alberta Museum. Located in downtown Edmonton, this world-class museum offers a fascinating journey through the province's history, culture, and natural beauty.
The Royal Alberta Museum showcases a vast collection of over 2 million artifacts, ranging from dinosaur fossils and indigenous artwork to interactive exhibits on Alberta's ecosystems. Explore the museum's various galleries, each offering a unique perspective on the province's diverse heritage.
One of the highlights is the Syncrude Gallery of Aboriginal Culture, which celebrates the art, history, and cultural traditions of Alberta's Indigenous peoples. Discover stunning artworks, traditional clothing, and interactive displays that provide insights into the rich and diverse cultures that have shaped the region for thousands of years.
For those interested in Alberta's natural wonders, the Natural History Gallery is a must-visit. Marvel at the dinosaur skeletons, including a full-scale replica of a Tyrannosaurus rex, and learn about the ancient creatures that once roamed the province. Explore the habitats and ecosystems of Alberta, from the stunning Rocky Mountains to the vast prairies, through immersive displays and interactive exhibits.
The museum also hosts temporary exhibitions that delve into different aspects of Alberta's history and culture. From art exhibitions to historical showcases, these rotating exhibits provide visitors with fresh and engaging experiences with each visit.
Don't forget to stop by the museum's gift shop, where you can find unique souvenirs, books, and locally crafted items to commemorate your visit.
With its engaging exhibits, interactive displays, and diverse collections, the Royal Alberta Museum offers a captivating experience for visitors of all ages, making it a must-visit attraction in Edmonton.
Discover the Art Gallery of Alberta
For art enthusiasts and culture lovers, a visit to the Art Gallery of Alberta is a must. Located in the heart of downtown Edmonton, this stunning architectural masterpiece houses an impressive collection of contemporary and historical art.
The Art Gallery of Alberta showcases diverse works by local, national, and international artists, providing a platform for artistic expression and creativity. Explore the various galleries and immerse yourself in the world of visual arts, from paintings and sculptures to multimedia installations and photography.
The gallery's permanent collection features over 6,000 artworks, spanning different styles and periods. Discover the works of renowned Canadian artists, such as Emily Carr and the Group of Seven, as well as contemporary artists pushing the boundaries of artistic expression.
In addition to its permanent collection, the Art Gallery of Alberta hosts rotating exhibitions that highlight different themes, movements, and artistic mediums. These exhibitions provide a fresh and dynamic experience for returning visitors and offer new insights into the world of contemporary art.
Not only does the Art Gallery of Alberta showcase art, but it also provides opportunities for visitors to engage with the creative process. The gallery offers various educational programs, workshops, and talks that allow visitors to deepen their understanding of art and its role in society.
After exploring the gallery, take a moment to relax and enjoy the stunning views from the outdoor terrace, which offers panoramic vistas of downtown Edmonton and the river valley.
Whether you're an art connoisseur or simply appreciate the beauty and power of creative expression, a visit to the Art Gallery of Alberta is a truly enriching experience that should not be missed in Edmonton.
Enjoy Outdoor Activities at Elk Island National Park
Escape the hustle and bustle of the city and immerse yourself in the natural beauty of Elk Island National Park. Located just a short drive east of Edmonton, this stunning park offers a paradise for outdoor enthusiasts and nature lovers.
Spanning over 194 square kilometers, Elk Island National Park is home to a diverse range of wildlife, including the iconic Canadian bison, elk, moose, and more. The park's pristine ecosystems provide a natural habitat for these majestic creatures, offering visitors a unique wildlife viewing experience.
Embark on a hike or nature walk along the park's numerous trails, which wind through forests, meadows, and wetlands. Keep an eye out for a variety of bird species, including the great blue heron and the trumpeter swan, making it a haven for birdwatching enthusiasts.
If you're a photography enthusiast, Elk Island National Park offers breathtaking vistas and stunning landscapes that are perfect for capturing that perfect shot. Take in the panoramic views of the park's lakes, such as Astotin Lake, and capture the beauty of the surrounding nature.
For those interested in camping, the park offers various campgrounds where you can spend a night under the stars. Wake up to the sounds of nature and enjoy a tranquil morning surrounded by the park's serene beauty.
In addition to outdoor activities, Elk Island National Park also offers educational programs and interpretive exhibits that allow visitors to learn about the park's ecosystems, conservation efforts, and the importance of protecting wildlife habitats.
Whether you're keen on hiking, wildlife spotting, birdwatching, or simply want to reconnect with nature, Elk Island National Park provides a serene and captivating outdoor experience just a short distance from Edmonton.
Take a Stroll in the Muttart Conservatory
Escape the cold Alberta winters or immerse yourself in a tropical oasis at the Muttart Conservatory in Edmonton. This iconic attraction features four pyramids that house a stunning collection of plants from around the world.
Step into the temperate pyramid and explore the different climates of the world, from arid deserts to lush rainforests. Discover a wide array of plant species, from cacti and succulents to exotic flowers and towering palm trees.
Continue your journey to the tropical pyramid, where you'll be greeted by the vibrant colors and lush foliage of tropical forests. Marvel at the cascading waterfalls, orchids in bloom, and the stunning diversity of plant life that thrives in these humid climates.
The Muttart Conservatory also features a feature pyramid that showcases rotating exhibitions and displays, often highlighting seasonal attractions or unique botanical themes. From holiday displays to special events, there's always something new and exciting to see.
Take a moment to relax and enjoy the breathtaking views of the city skyline from the rooftop observation deck. The panoramic vista provides a unique perspective of Edmonton's downtown area and the beautiful river valley that surrounds it.
In addition to its beautiful plant exhibits, the Muttart Conservatory also offers educational programs, workshops, and events for visitors of all ages. Learn about plant care, participate in hands-on activities, or attend a guided tour to enhance your botanical knowledge.
Whether you're a nature lover, a plant enthusiast, or just looking for a tranquil escape from the city, a visit to the Muttart Conservatory is a delightful experience that is sure to rejuvenate your senses.
Experience the West Edmonton Mall
Prepare yourself for a shopping and entertainment extravaganza at the West Edmonton Mall, North America's largest shopping and entertainment complex. This sprawling megamall covers a staggering 5.3 million square feet, offering visitors a world of endless possibilities.
Shopaholics will be in paradise with over 800 stores to explore, featuring a wide range of international and local brands. From high-end fashion boutiques to budget-friendly retailers, the West Edmonton Mall has something for every style and budget.
But the West Edmonton Mall is not just about shopping—it is a complete entertainment destination. Get your adrenaline pumping at Galaxyland, the world's largest indoor amusement park, featuring thrilling rides for all ages. Challenge your friends to a game of laser tag at the legendary Ed's Rec Room or lace up your skates for a spin on the ice at the indoor skating rink.
If you're looking for aquatic adventures, visit the World Waterpark, a tropical paradise complete with water slides, wave pools, and even a giant wave pool. Take a break and relax in the sun at the artificial beach or float along the lazy river for the ultimate relaxation experience.
In addition to all the entertainment options, the West Edmonton Mall also boasts a diverse selection of dining options. From international cuisines to casual food courts, there's no shortage of places to satisfy your hunger after a day of shopping and exploring.
For those seeking a unique experience, consider booking a stay at the mall's famous Fantasyland Hotel. Each themed room offers a memorable stay, whether you're sleeping in a spaceship or a tropical paradise.
The West Edmonton Mall truly offers a one-of-a-kind shopping and entertainment experience. Lose yourself in this megamall of endless possibilities and create unforgettable memories while exploring its vast offerings.
Discover the Alberta Legislature Building
No visit to Edmonton is complete without a visit to the Alberta Legislature Building, an architectural masterpiece and the seat of Alberta's provincial government. Located in the heart of the city, this iconic landmark offers a glimpse into the province's political history and showcases stunning Beaux-Arts architecture.
Take a guided tour through the building's grand halls and majestic chambers to learn about Alberta's political system and the rich history of the province. Marvel at the intricate details of the building's interior, including the grand marble staircase, stained glass windows, and beautiful murals that depict Alberta's past.
As you explore the building, you'll have the opportunity to visit the Legislative Assembly Chamber, where important decisions are made, and debates take place. Stand in awe as you witness the ornate architectural features and experience the aura of this significant room.
Don't miss the opportunity to stroll through the stunning surrounding grounds, which are beautifully landscaped and adorned with sculptures and monuments. Take a moment to relax in the tranquil gardens or snap a photo in front of the famous fountain, a symbol of the province's prosperity.
If you time your visit right, you might even be able to witness the Changing of the Guard ceremony. This ceremonial event takes place during the summer months and offers a glimpse into the traditions and protocols of the Alberta legislature.
Visiting the Alberta Legislature Building is not only an opportunity to learn about the province's political system but also to appreciate the beauty of its architecture and the significance of its history. It's a must-visit destination for history buffs, architecture enthusiasts, and anyone looking to gain a deeper understanding of Alberta's heritage.
Learn at the Telus World of Science
Prepare to embark on a journey of discovery and knowledge at the Telus World of Science in Edmonton. This interactive science center offers a wealth of hands-on exhibits and educational programs for visitors of all ages, making it a perfect destination for families, students, and curious minds.
Explore the various interactive exhibits that cover a range of scientific disciplines, including biology, physics, chemistry, and space exploration. Engage in hands-on experiments, test your knowledge, and unravel the wonders of the universe through immersive experiences.
Witness the awe-inspiring shows at the IMAX Theatre, where larger-than-life documentaries and films are screened on a massive screen with state-of-the-art surround sound. Feel like you're on a thrilling space adventure or diving into the depths of the oceans.
For those with a fascination for the night sky, the planetarium offers a virtual tour of the cosmos. Sit back and gaze at the stars as experienced astronomers guide you through the wonders of the universe, providing insights into celestial bodies and astronomical phenomena.
The Telus World of Science also hosts special exhibitions on a wide range of scientific topics that are both educational and entertaining. From showcases on dinosaurs and fossils to the wonders of human anatomy, these temporary exhibits offer a deeper dive into specific scientific subjects.
Additionally, the science center offers educational programs and events designed to engage and inspire young minds. From summer camps to workshops and school field trips, the Telus World of Science encourages learning through hands-on activities and interactive displays.
Whether you're a science enthusiast or simply curious about the world around you, a visit to the Telus World of Science is a fantastic opportunity to immerse yourself in the wonders of science, ignite your curiosity, and expand your knowledge.
Explore the Edmonton River Valley
Escape the urban hustle and reconnect with nature as you explore the breathtaking Edmonton River Valley, North America's largest urban park. Spanning over 7,400 hectares and stretching along the North Saskatchewan River, this natural oasis offers a multitude of activities and stunning vistas for outdoor enthusiasts.
Wander along the numerous trails that wind through the river valley, immersing yourself in the tranquil beauty of the surrounding landscape. Whether you're walking, jogging, or cycling, the river valley provides the perfect backdrop for outdoor adventures and exercise.
Stop for a picnic in one of the many designated picnic areas or find a cozy spot by the riverbank to relax and enjoy the peaceful ambiance. Take in the sights and sounds of nature, from the rustling of leaves to the chirping of birds, as you bask in the serenity of the river valley.
The river valley is not only a haven for nature lovers but also offers a range of recreational activities. Tee off at one of the city's golf courses nestled within the park, or challenge yourself with a game of disc golf. Go canoeing or kayaking on the river, or try your hand at fishing for trout or northern pike.
For an adrenaline rush, head to the river valley's extensive network of mountain biking trails. Take on the exhilarating slopes and rugged terrains as you navigate through the lush forests and hills, offering a thrilling outdoor experience for biking enthusiasts.
In the winter months, the Edmonton River Valley transforms into a winter wonderland. Lace up your skates and glide along the frozen ice at the Victoria Park Oval, or explore the cross-country skiing trails amidst the picturesque winter scenery.
With its unparalleled beauty and a wide range of recreational activities, the Edmonton River Valley is a true natural gem, offering an escape from the city's hustle and a chance to immerse yourself in the tranquility of nature.
Visit the Ukrainian Cultural Heritage Village
Experience the rich history and vibrant culture of the Ukrainian community in Alberta by visiting the Ukrainian Cultural Heritage Village. Located just 25 minutes east of Edmonton, this living museum provides a fascinating glimpse into the Ukrainian immigrant experience in Canada.
Step back in time as you explore the village's meticulously reconstructed historic buildings, including homes, churches, and schools. Interact with costumed interpreters who bring the village to life, sharing stories of early Ukrainian settlers and showcasing traditional crafts, music, and dance.
Learn about the hardships and triumphs of Ukrainian immigrants as you immerse yourself in authentic daily activities. Watch demonstrations of traditional farming techniques, bread baking, or wool spinning, gaining an appreciation for the resilience and resourcefulness of the early Ukrainian pioneers.
The Ukrainian Cultural Heritage Village also hosts special events throughout the year, celebrating Ukrainian festivals, holidays, and traditions. Experience the vibrant colors and lively music of Ukrainian folk dancing or indulge in traditional Ukrainian cuisine at one of the village's many culinary events.
Don't miss the opportunity to visit the museum's archives and exhibits, which provide further insights into the Ukrainian immigration story and the contributions of Ukrainian-Canadians to Alberta's cultural fabric.
Whether you have Ukrainian heritage yourself or are simply interested in learning about different cultures, the Ukrainian Cultural Heritage Village offers a captivating and immersive experience that celebrates the Ukrainian roots of Alberta's diverse community.
Check out the Fort Edmonton Park
Travel back in time and immerse yourself in the history of Edmonton at the Fort Edmonton Park. This living history museum is Canada's largest living history museum and offers visitors a chance to step into the past and experience life in various eras of Edmonton's history.
The park is divided into four distinct time periods: The fur trading era of 1846, the pioneer era of 1885, the metropolitan era of 1905, and the mid-century era of 1920. Each era is represented by meticulously reconstructed buildings, artifacts, and costumed interpreters who bring the past to life.
Explore the fur trading era at the Hudson's Bay Fort, where you can witness authentic fur trading activities and learn about the lives of early fur traders. Walk the streets of the pioneer era and visit the 1885 Street, featuring fully furnished homes, shops, and businesses that illustrate life in a bustling frontier town.
Step into the metropolitan era at the 1905 Street, where you can stroll through a recreated Edwardian-era streetscape complete with period shops, a hotel, and a theater. Engage with interpretive actors who portray the colorful characters of the time, and learn about the rapid growth and development of Edmonton during this era.
The mid-century era comes alive at the 1920 Street, which showcases the excitement and innovations of the Roaring Twenties. Explore stunning heritage buildings, ride on a beautifully restored electric streetcar, and immerse yourself in the sights and sounds of this dynamic period in Edmonton's history.
In addition to the themed streets, Fort Edmonton Park features various exhibits, demonstrations, and even old-fashioned carnival games for visitors to enjoy. Take a ride on the steam train, try your hand at gold panning, or watch demonstrations of blacksmithing and traditional crafts.
With its immersive experiences and attention to historical detail, Fort Edmonton Park offers a captivating journey through time, allowing visitors to gain a deeper appreciation for the evolution of Edmonton and Alberta's vibrant history.
Enjoy a Show at the Winspear Centre
Indulge your love for the performing arts at the Winspear Centre, Edmonton's premier venue for live music and cultural performances. Located in the heart of downtown, this world-class concert hall is renowned for its exceptional acoustics and hosts a wide range of performances, from symphony orchestras to renowned solo artists.
Step inside the elegant and modern Winspear Centre and be captivated by the stunning architecture and design. The visually striking concert hall features a spacious and inviting auditorium, designed specifically to enhance the clarity and richness of the musical performances.
Experience the grandeur of orchestral music as you listen to the Edmonton Symphony Orchestra perform timeless classical pieces, contemporary compositions, and special collaborations. The Winspear Centre also hosts a variety of other musical performances, including jazz, pop, and world music concerts, showcasing a diverse range of genres to suit every taste.
In addition to musical performances, the Winspear Centre also hosts dance performances, theater productions, and special events throughout the year. From ballet to contemporary dance and theatrical shows, there's always something unique and exciting happening on its prestigious stage.
Whether you're a seasoned classical music enthusiast or simply want to be enchanted by the power of live performances, the Winspear Centre offers an extraordinary cultural experience. Check their schedule and plan your visit to witness the talents of renowned artists and musicians from around the world in this world-class venue.
Don't miss the chance to elevate your senses and immerse yourself in the beauty of music and performing arts at the Winspear Centre, an iconic landmark in Edmonton's cultural scene.
Experience the Edmonton International Fringe Festival
Get ready for an explosion of creativity, entertainment, and artistic expression at the Edmonton International Fringe Festival. Celebrated as one of the largest and oldest fringe festivals in North America, this annual event takes over the city and showcases a diverse array of performances from local and international artists.
The Edmonton Fringe Festival is a true celebration of the performing arts, offering a platform for artists to present their unique and often unconventional works. From theater and dance to comedy and spoken word, the festival embraces a wide range of genres and styles, ensuring there's something for everyone.
During the festival, you can expect to see a vibrant mix of outdoor street performances, indoor theater shows, and pop-up stages throughout the city. Explore the bustling festival grounds, where food vendors, artisans, and street performers create a vibrant atmosphere of excitement and creativity.
With hundreds of shows to choose from, attending the Edmonton Fringe Festival is an opportunity to discover new and emerging talent, as well as experience the works of seasoned performers. Be prepared to be amazed, entertained, and challenged as each show offers a unique perspective and an immersive experience.
One of the highlights of the festival is the "pay what you can" model, which allows audiences to experience a wide range of performances without breaking the bank. This inclusive approach encourages accessibility and ensures that anyone can enjoy the magic of the Fringe Festival.
Whether you're a theater enthusiast, a comedy lover, or simply looking for a fun and engaging cultural experience, the Edmonton International Fringe Festival is a must-attend event. Immerse yourself in the world of creative expression, support local and international artists, and be part of the electrifying atmosphere that fills the city during this annual celebration.
Discover the Ice Castles in Hawrelak Park
Prepare to be dazzled by a frozen wonderland at the Ice Castles in Hawrelak Park. This enchanting attraction is a true spectacle of artistry and craftsmanship, offering visitors a magical experience amidst towering ice structures and twinkling lights.
Created entirely from ice and illuminated with mesmerizing colored lights, the Ice Castles are a testament to the beauty and creativity that can be achieved with ice and snow. Each structure is meticulously sculpted by hand, resulting in breathtaking archways, tunnels, and towers that transport you into a world straight out of a fairytale.
Explore the sparkling pathways and passageways as you weave your way through the intricate ice formations. Marvel at the shimmering ice walls, intricate ice sculptures, and delicate ice crystals that glisten in the winter sunlight.
At night, the Ice Castles transform into a magical wonderland as the lights illuminate the ice structures, casting a warm and ethereal glow. Stroll through the ice tunnels and peer through the icicles, feeling as if you're stepping into a different realm of sparkling beauty.
For a truly immersive experience, time your visit to coincide with the interactive features of the Ice Castles. Slide down ice slides or watch as fire dancers perform amidst the icy surroundings, adding a touch of excitement and wonder to your visit.
Visiting the Ice Castles is a sensory experience like no other, allowing you to appreciate the delicate and stunning beauty of ice and snow. It's a perfect winter outing for families, couples, and anyone looking to be transported into a world of frosty enchantment.
Explore the Edmonton Valley Zoo
Embark on a wild adventure at the Edmonton Valley Zoo and get up close and personal with a diverse array of animal species from around the world. Nestled in the scenic river valley, this family-friendly zoo offers an immersive experience that combines education, conservation, and entertainment.
As you stroll through the Edmonton Valley Zoo, you'll encounter a wide range of animals, from majestic big cats and playful primates to adorable arctic foxes and colorful tropical birds. Learn about the fascinating behaviors, habitats, and conservation efforts of these incredible creatures through informative displays and interactive exhibits.
One of the highlights of the zoo is the award-winning Arctic Shores exhibit, which recreates the northern landscape and showcases animals that thrive in polar regions, such as seals, sea lions, and the iconic snowy owl. Watch as these animals swim, play, and interact in an environment that closely resembles their natural habitat.
For those looking for a hands-on experience, the zoo offers various interactive opportunities. Get up close with farm animals at the petting zoo, where you can feed and interact with goats, sheep, and other friendly creatures. Attend informative talks and animal encounters where zookeepers share their knowledge and give you a chance to ask questions and engage with the animals.
The Edmonton Valley Zoo is also committed to conservation and participates in breeding programs to help preserve endangered species. Learn about their efforts to protect and rehabilitate animals in need and gain a deeper understanding of the importance of wildlife conservation.
Younger visitors will delight in the zoo's Nature's Wild Backyard, an interactive play area that combines learning and play. Climb through tunnels, explore nature-inspired exhibits, and let their imaginations run wild in this engaging space.
With its beautiful location and diverse collection of animals, the Edmonton Valley Zoo offers a memorable and educational experience for visitors of all ages. Come and explore this animal sanctuary that aims to inspire a love for wildlife and promote environmental stewardship.
Conclusion
Edmonton, Alberta, is a city brimming with offbeat attractions and unique experiences that cater to a wide range of interests. From exploring the historic Old Strathcona District to immersing yourself in the world of art at the Art Gallery of Alberta, there is something for everyone in this vibrant Canadian city.
For outdoor enthusiasts, Edmonton offers the breathtaking Edmonton River Valley, where you can escape the urban landscape and reconnect with nature through activities like hiking, biking, and wildlife spotting. The stunning Elk Island National Park provides an opportunity to experience Alberta's natural beauty and encounter a variety of wildlife in their natural habitats.
Indulge in retail therapy and entertainment at the expansive West Edmonton Mall, where you can shop to your heart's content, enjoy thrilling amusement park rides, and relax at the waterpark. Immerse yourself in culture at the Ukrainian Cultural Heritage Village and explore the rich history and traditions of the Ukrainian community in Alberta.
Edmonton also showcases its vibrant arts scene with the Winspear Centre hosting world-class musical performances, and the Edmonton International Fringe Festival providing a stage for diverse and innovative artistic displays. Discover the marvels of ice and snow at the Ice Castles in Hawrelak Park, where you can wander through a magical frozen wonderland.
Finally, wrap up your exploration with a visit to the Edmonton Valley Zoo, where you can get up close and personal with a variety of animal species and learn about wildlife conservation efforts.
From the heights of architectural marvels to the depths of natural wonders, Edmonton offers a captivating blend of history, culture, and outdoor adventures. Whether you're a local or a visitor, these offbeat attractions will ensure that your time in Edmonton is unforgettable.
So, pack your bags, put on your explorer's hat, and get ready for a truly offbeat journey through the intriguing city of Edmonton, Alberta!