Playing In The 'Peg: Fun Things To Do In Winnipeg, Manitoba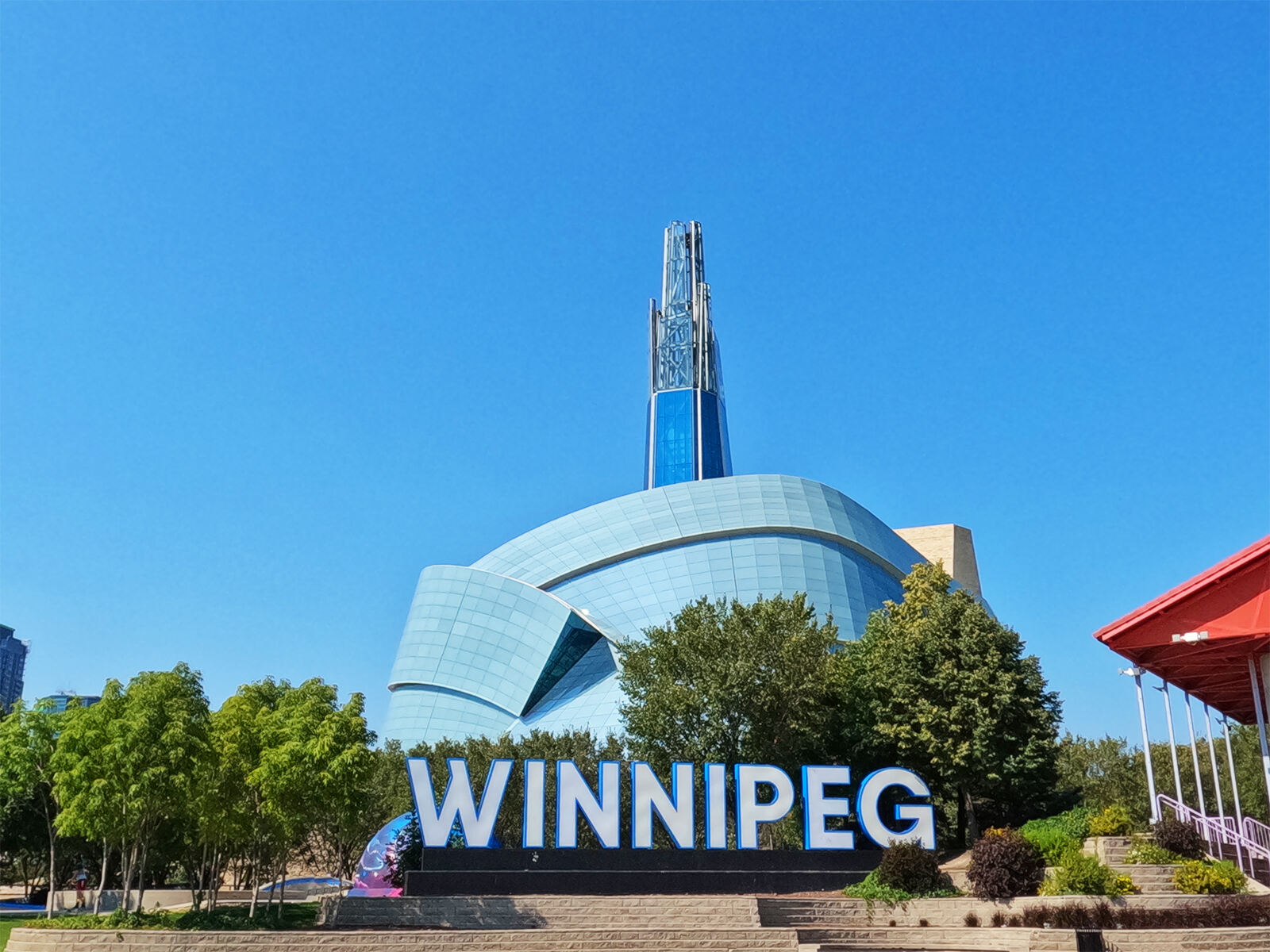 Introduction
Welcome to Winnipeg, Manitoba – a city that offers a diverse range of attractions and activities for locals and visitors alike. Known as the "Gateway to the West," Winnipeg is located in the heart of Canada and is the capital of Manitoba. It is a lively and culturally-rich city, with a vibrant arts scene, fascinating museums, beautiful parks, and much more.
Winnipeg is steeped in history, with a blend of Indigenous, French, and British influences. This unique cultural heritage can be seen in its landmarks, architecture, and festivals. Whether you're a history buff, an art enthusiast, or simply looking for some family-friendly fun, Winnipeg has something for everyone.
This article will guide you through some of the best things to do in Winnipeg. From exploring historic sites to immersing yourself in the arts, there's no shortage of exciting activities. So, let's dive in and discover the wonders of the 'Peg!
Explore The Forks National Historic Site
The Forks is a must-visit destination in Winnipeg, offering a blend of history, culture, and natural beauty. This National Historic Site is located at the junction of the Red and Assiniboine Rivers, making it a hub of activity and a gathering place for locals and tourists.
When you visit The Forks, you'll have the opportunity to explore its rich history. This area has been a meeting place for thousands of years, with evidence of Indigenous trading dating back over 6,000 years. You can learn about these Indigenous connections through interpretive displays and exhibits.
Take a stroll along the riverfront promenade, where you'll find shops, restaurants, and outdoor entertainment. During the summer months, you can enjoy activities such as boat tours, cycling, and picnicking on the riverside grassy areas. In the winter, The Forks turns into a winter wonderland, with skating on the frozen river and the famous River Trail that winds its way through the site.
One of the most popular attractions at The Forks is the Forks Market. This eclectic market features an array of specialty food stalls, artisans, and unique shops. Indulge in delicious local cuisine, find one-of-a-kind souvenirs, and immerse yourself in the lively atmosphere.
For those interested in history, make sure to visit the Manitoba Children's Museum located at The Forks. It offers interactive exhibits and activities designed to stimulate creativity and learning for children of all ages.
With its beautiful scenery, cultural significance, and diverse range of activities, The Forks National Historic Site is a must-see destination when visiting Winnipeg.
Visit the Canadian Museum for Human Rights
The Canadian Museum for Human Rights is not only a striking architectural masterpiece but also a powerful institution that educates and promotes awareness about human rights issues.
Located at The Forks in Winnipeg, the museum is the first of its kind in the world, dedicated solely to the subject of human rights. The building itself is a work of art, with its unique design symbolizing the journey from darkness to light and representing the ongoing struggle for human rights.
As you explore the museum, you'll encounter thought-provoking exhibits that highlight different aspects of human rights, including indigenous rights, women's rights, LGBTQ+ rights, and more. Interactive displays, multimedia presentations, and personal stories help bring these important issues to life.
One of the museum's most notable features is the Tower of Hope, which provides a panoramic view of Winnipeg's skyline. It's a breathtaking vantage point that allows visitors to reflect on the importance of hope and resilience in the face of human rights challenges.
In addition to the permanent exhibits, the museum also hosts temporary exhibitions and special events that delve into specific human rights topics and showcase the work of artists, activists, and change-makers. Visitors of all ages can participate in educational programs and workshops that encourage dialogue and understanding about human rights.
The Canadian Museum for Human Rights is more than just a museum; it's a symbol of hope, inclusiveness, and the ongoing struggle for equality and justice. A visit to this museum is not only educational but also a deeply profound and moving experience that will leave a lasting impact.
Take a Stroll in Assiniboine Park
Escape the hustle and bustle of the city and immerse yourself in the natural beauty of Assiniboine Park. Located in the southwest corner of Winnipeg, this expansive park offers a serene and picturesque setting for leisurely walks and outdoor activities.
Boasting over 1,100 acres of well-maintained green space, Assiniboine Park is home to lush gardens, scenic walking paths, and captivating wildlife. The park's most iconic feature is the Leo Mol Sculpture Garden, which showcases stunning bronze sculptures by the Ukrainian-Canadian artist, Leo Mol.
As you wander through the park, you'll come across the Assiniboine Park Zoo, a popular attraction for animal lovers. Here, you can witness fascinating wildlife from around the world, including polar bears, tigers, and snow leopards. The zoo is also actively involved in conservation efforts, making it a great place to learn about endangered species and environmental sustainability.
For a more tranquil experience, head to the English Gardens, where you can admire beautifully landscaped flower beds and serene water features. It's the perfect spot for a peaceful picnic or to simply sit back and enjoy the surrounding beauty.
Assiniboine Park also offers recreational activities for all ages and interests. You can rent a bike and explore the park's numerous cycling trails, go for a round of golf at the charming 18-hole Assiniboine Park Golf Course, or enjoy a friendly game of tennis on the park's well-maintained courts.
Throughout the year, Assiniboine Park hosts various events and festivals, such as the annual Winter Wonderland, with its impressive holiday light displays and outdoor ice skating rink. It's a delightful place to create lasting memories with family and friends.
Whether you're looking to connect with nature, enjoy a family outing, or simply find a peaceful retreat, Assiniboine Park is an oasis of beauty and relaxation in the heart of Winnipeg.
Enjoy a Cultural Experience at the Winnipeg Art Gallery
Immerse yourself in the world of art and culture by paying a visit to the Winnipeg Art Gallery. Located in the heart of downtown Winnipeg, this renowned institution boasts an extensive collection of Canadian and international art, making it a must-see destination for art enthusiasts.
The Winnipeg Art Gallery is home to over 27,000 works of art, spanning various styles, periods, and mediums. From traditional Indigenous art and historical Canadian pieces to contemporary installations and thought-provoking exhibitions, there is something to captivate every artistic taste.
One of the highlights of the gallery is the Inuit art collection, which is one of the largest in the world. It showcases incredible sculptures, prints, and textiles created by Indigenous artists from the Arctic regions. The gallery's commitment to showcasing Indigenous art extends beyond the permanent collection, with special exhibitions and programming that celebrate this rich artistic heritage.
In addition to its diverse art collection, the Winnipeg Art Gallery hosts a range of educational programs, workshops, and events for art enthusiasts of all ages. From guided tours and artist talks to hands-on art-making activities, visitors can engage with art in a meaningful and immersive way.
The architecture of the gallery itself is also a sight to behold. Designed by Canadian architect Gustavo da Roza, the building features a distinctive glass façade that allows natural light to flood the gallery spaces. It provides a modern and inviting atmosphere for visitors to explore and appreciate the art on display.
End your visit at the gallery with a stop at its rooftop sculpture garden, which offers panoramic views of downtown Winnipeg. It's the perfect spot to reflect on the art you've experienced and soak in the vibrant energy of the city.
Whether you're a seasoned art lover or simply appreciate creative expression, a visit to the Winnipeg Art Gallery is a cultural journey that will spark inspiration and broaden your artistic horizons.
Discover Unique Exhibits at the Manitoba Museum
Step into the Manitoba Museum and embark on a fascinating journey through the province's rich history, diverse ecosystems, and vibrant cultural heritage. Located in downtown Winnipeg, this museum offers a captivating collection of exhibits that showcase the unique stories and experiences of Manitoba.
The Manitoba Museum is divided into several galleries, each with its own thematic focus. Explore the History Gallery and delve into the province's past, from its Indigenous roots to the fur trade era and the development of modern-day Manitoba. View artifacts, interactive displays, and immersive dioramas that bring history to life.
Continue your exploration in the Science Gallery, where you'll encounter interactive exhibits that highlight the province's biodiversity, geological formations, and climate. From the vast prairies to the majestic boreal forests, learn about the natural wonders that make Manitoba a truly unique and diverse region.
One of the museum's standout features is the Nonsuch Gallery, which houses a meticulously recreated replica of the Nonsuch ship. Step aboard this iconic vessel and experience what life was like during the era of exploration and trade in the 17th century.
In addition to its permanent exhibits, the Manitoba Museum also hosts temporary exhibitions that cover a range of topics, from art and culture to science and technology. These ever-changing exhibits ensure that there is always something new and exciting to discover during your visit.
For a more immersive experience, watch a film at the museum's on-site Planetarium, where you can journey through the cosmos or explore the natural wonders of Earth. The 360-degree dome provides an awe-inspiring setting for learning about astronomy and the wonders of the universe.
The Manitoba Museum is committed to providing educational and engaging experiences for visitors of all ages. Families with children will find the Alloway Hall Discovery Room, a hands-on play area where young ones can explore, create, and learn through interactive exhibits.
Prepare to be amazed by the Manitoba Museum's vast collection of exhibits, which showcase the province's history, nature, and cultural diversity. It's a place where learning becomes an adventure, and where visitors of all ages can uncover the fascinating stories that shape Manitoba's identity.
Wander through the Exchange District
Step back in time and immerse yourself in the historic charm of the Exchange District in Winnipeg. This designated National Historic Site is a vibrant and bustling neighborhood, known for its well-preserved and beautifully restored early 20th-century buildings.
As you wander through the Exchange District, you'll be captivated by the architectural splendor of the red brick warehouses, elegant banks, and ornate office buildings. The area's rich history as a thriving commercial and cultural hub is palpable, with each building telling a story of the city's past.
Today, the Exchange District is a thriving arts and entertainment district, with an array of galleries, boutiques, theaters, and restaurants. Art enthusiasts can explore the numerous galleries, showcasing works by local artists and hosting regular exhibitions. The District is home to the renowned Winnipeg Contemporary Dancers, ensuring a vibrant performing arts scene.
If you're a food lover, prepare to indulge in a diverse culinary experience. The Exchange District is packed with a range of eateries, from cozy cafes to upscale restaurants, offering everything from innovative fusion cuisine to classic comfort food.
Don't miss the opportunity to browse through the unique shops and boutiques that line the streets of the Exchange District. From fashion and accessories to home decor and specialty goods, you'll find an assortment of treasures waiting to be discovered.
The Exchange District is also home to several annual festivals and events, including the Winnipeg Fringe Theatre Festival, which brings the area to life with a vibrant celebration of theater and performing arts. During summer months, the area hosts weekly farmer's markets, showcasing delicious local produce, artisan goods, and live entertainment.
With its charming ambiance, historic architecture, thriving arts scene, and culinary delights, the Exchange District is a must-visit destination for those seeking a unique and culturally-rich experience in Winnipeg.
Attend a Show at the Royal Manitoba Theatre Centre
For theater enthusiasts, a visit to the Royal Manitoba Theatre Centre (RMTC) is a must. As the province's largest and oldest professional theatre company, the RMTC has been showcasing exceptional performances for over half a century.
Located in downtown Winnipeg, the RMTC is housed in the historic Royal Manitoba Theatre, a beautifully restored building that exudes charm and elegance. With its intimate atmosphere and state-of-the-art facilities, it provides the perfect setting to experience the magic of live theatre.
The RMTC boasts a diverse repertoire of productions, ranging from classic plays and Broadway musicals to thought-provoking contemporary works. Its talented ensemble of actors, directors, and designers deliver captivating performances that leave audiences spellbound.
Attending a show at the RMTC is not just about entertainment; it is a cultural experience that reflects the rich artistic heritage of the region. The theatre company is dedicated to promoting Canadian voices and stories, showcasing the work of local playwrights and shining a spotlight on Manitoba's vibrant theatre community.
In addition to its mainstage productions, the RMTC also offers various programs and initiatives aimed at engaging and nurturing emerging talent. From playwriting workshops to youth programs, the theatre is committed to inspiring and supporting the next generation of artists.
Before or after the show, take some time to explore the lively district surrounding the theatre. You'll find a range of dining options, from cozy cafes to trendy restaurants, where you can enjoy a pre-show meal or post-show discussion over drinks.
Be sure to check the RMTC's schedule and plan ahead for your visit. Tickets are in high demand, especially for popular productions, so it's recommended to book early to secure the best seats.
Immerse yourself in the world of the performing arts and enjoy an unforgettable theatrical experience at the Royal Manitoba Theatre Centre. From the captivating performances to the rich cultural heritage it represents, a night at the theatre is an experience that will leave you inspired and wanting more.
Have a Fun-Filled Day at Tinkertown Family Fun Park
If you're looking for a day of family fun and excitement, Tinkertown Family Fun Park is the place to be. Located just outside of Winnipeg, this beloved amusement park offers a plethora of thrilling rides, games, and attractions for all ages.
Tinkertown is a whimsical park filled with colorful and imaginative displays. As soon as you step through the gates, you'll be greeted by whimsical characters, vibrant carousel horses, and an atmosphere brimming with joy and laughter.
For the adrenaline seekers in your family, Tinkertown offers a range of exhilarating rides. From roller coasters and giant slides to bumper cars and a ferris wheel, there's something to get everyone's heart racing. Make sure to check out the iconic Tilt-a-Whirl, a classic spinning ride that brings smiles to faces of all ages.
Younger children will delight in the Kiddie Cove, a dedicated area filled with gentle rides and interactive play structures. They can take a spin on the mini teacups, ride the friendly flying elephants, or test their driving skills on the mini go-kart track.
In addition to the rides, Tinkertown also features a wide range of games and attractions. Challenge your family and friends to a round of mini-golf, test your skills at the shooting gallery, or try your luck at the arcade games. You can even win prizes and souvenirs to commemorate your day of fun!
No visit to Tinkertown is complete without indulging in some classic amusement park treats. Enjoy a tasty funnel cake, grab a refreshing ice cream cone, or savor some freshly popped popcorn as you explore the park.
Tinkertown hosts various special events throughout the year, including live entertainment, fireworks displays, and themed celebrations. Check their schedule to see if you can catch an extra dose of magic during your visit.
With its wide range of attractions, thrilling rides, and festive atmosphere, Tinkertown Family Fun Park offers a full day of entertainment and enjoyment for the whole family. It's a place where cherished memories are made and where the spirit of fun is celebrated.
Explore the Vibrant Osborne Village
Experience the eclectic and vibrant atmosphere of Osborne Village, often referred to as Winnipeg's bohemian neighborhood. Located just south of downtown Winnipeg, this trendy area is known for its unique shops, lively nightlife, and diverse dining options.
Osborne Village is a hub of creativity and individuality, with a thriving arts and cultural scene. As you walk down the streets, you'll notice colorful murals adorning the walls and a plethora of independent galleries showcasing local artwork. It's the perfect place to immerse yourself in the city's creative energy.
Shopping in Osborne Village is a delight for those seeking unique and vintage finds. Explore a variety of boutiques, featuring everything from fashion and home decor to handmade jewelry and local crafts. You'll discover treasures that reflect the neighborhood's distinct character and style.
When hunger strikes, Osborne Village won't disappoint. The area is renowned for its diverse range of restaurants, cafes, and bistros, offering cuisine from around the world. Whether you're craving exotic flavors, vegan delights, or classic comfort food, you'll find a restaurant to satisfy your taste buds.
The nightlife in Osborne Village is buzzing, with a variety of bars, pubs, and clubs that cater to all tastes. From intimate live music venues to lively dance floors, you can enjoy a night out with friends and soak in the energetic atmosphere of the neighborhood.
During the summer months, Osborne Village comes alive with various street festivals and outdoor events. The Osborne Village Street Festival is a highlight, featuring live music, street performers, food vendors, and bustling markets. It's a time when the community comes together to celebrate the vibrant spirit of the neighborhood.
Osborne Village is also home to several parks and green spaces, providing a peaceful retreat from the bustling streets. Take a leisurely stroll through Coronation Park or relax by the fountain in the heart of the village, immersing yourself in the charm and serenity of this unique neighborhood.
Whether you're looking for a shopping adventure, a taste of diverse cuisine, a night of entertainment, or simply to capture the bohemian spirit of the city, a visit to Osborne Village is a must. Embrace the vibrant energy and immerse yourself in this creative and cultural hub of Winnipeg.
Cheer on the Winnipeg Jets at a Hockey Game
No visit to Winnipeg is complete without experiencing the thrill of a Winnipeg Jets hockey game. As the city's beloved National Hockey League (NHL) team, the Winnipeg Jets have a passionate fan base and create an electric atmosphere at their home games.
The Jets play their home games at the Bell MTS Place, located in the heart of downtown Winnipeg. This state-of-the-art arena provides a fantastic setting to watch the fast-paced action on the ice and be part of the exhilarating crowd.
Attending a Jets game is an experience like no other. The energy in the arena is contagious, as fans clad in Jets jerseys cheer, chant, and wave their team's flags. From the moment the players hit the ice to the final seconds of the game, you'll be swept up in the excitement and camaraderie of the crowd.
Being a part of the "Whiteout" is a special tradition for Jets fans. During the playoffs, the entire arena dons white attire, creating a sea of white that shows support and unity for the team. It's an incredible sight to be part of and adds to the electric atmosphere.
Even if you're not a die-hard hockey fan, attending a Jets game is still a memorable experience. The fast-paced action, skillful plays, and intense rivalries on the ice make for an entertaining and adrenaline-filled evening.
Make sure to arrive early and soak in the atmosphere outside the arena. You'll find pre-game festivities, live music, food vendors, and opportunities to meet fellow fans. Consider grabbing some Jets merchandise to show your support and have a memento of your visit.
With a team as passionate as the Winnipeg Jets and a fan base known for their dedication, attending a hockey game is an unforgettable experience that will leave you with a newfound appreciation for the sport and the city of Winnipeg.
Enjoy the Beautiful Scenery at the Leo Mol Sculpture Garden
Nestled within the picturesque Assiniboine Park in Winnipeg, the Leo Mol Sculpture Garden is a serene oasis that beautifully blends nature and art. This enchanting sculpture garden is named after Leo Mol, a renowned Canadian artist known for his stunning bronze sculptures.
As you explore the Leo Mol Sculpture Garden, you'll be captivated by the peaceful ambiance and the harmonious integration of art into the natural surroundings. The garden features over 300 works of art, including sculptures, fountains, and a beautiful vine-covered gazebo.
Stroll along the meandering pathways lined with vibrant flowers and lush greenery, and discover the intricately crafted bronze sculptures that grace the garden. Each sculpture tells its own story, depicting moments of life, emotion, and the beauty of the human form.
From the life-sized statues of dancers and musicians to the delicate representations of wildlife and spiritual figures, there is a sense of awe and tranquility that emanates from these masterful creations. The attention to detail and the skill of Leo Mol are evident in every piece.
One of the highlights of the garden is the Pavilion Gallery Museum, which houses a collection of smaller sculptures, paintings, and drawings by Leo Mol. Here, you can gain insight into the artist's creative process and have a deeper appreciation for his work.
As you explore the sculpture garden, take a moment to sit on one of the benches scattered throughout the area and soak in the beauty of the surroundings. Listen to the gentle sound of water flowing from the fountains and breathe in the fragrant air. It's a place of peace and reflection.
The Leo Mol Sculpture Garden is not only a destination for art enthusiasts but also a haven for nature lovers. The garden's location within Assiniboine Park allows you to extend your visit and enjoy the other attractions the park has to offer, such as the Assiniboine Park Zoo and the English Gardens.
Whether you're seeking artistic inspiration, a serene natural escape, or a place to unwind and find solace, the Leo Mol Sculpture Garden is a hidden gem in Winnipeg that will leave you in awe of the marriage between art and nature.
Experience the Thrill at Fun Mountain Water Slide Park
Get ready for a day filled with water-soaked fun and thrilling rides at Fun Mountain Water Slide Park. Located just outside of Winnipeg, this exciting water park is a fantastic destination for families and adventure-seekers alike.
Fun Mountain offers an array of water slides, pools, and attractions that will keep you entertained for hours. From exhilarating high-speed slides to relaxing lazy rivers, there's something for everyone to enjoy.
For those seeking an adrenaline rush, take a plunge down the Kamikaze slide, a heart-pounding waterslide that drops you into a pool with a thrilling splash. If you're up for a challenge, brave the twists and turns of the Rattler slide, or race your friends on the multi-lane speed slides.
If you prefer a more leisurely experience, grab an inner tube and float along the lazy river, letting the gentle current carry you along. Or relax in one of the serene pools, soaking up the sun and enjoying the refreshing atmosphere.
Younger kids will have a blast at the dedicated children's play area, which features smaller slides, splash pads, and interactive water features. They can splash around, climb, and explore the aquatic wonderland in a safe and supervised environment.
Fun Mountain also offers amenities such as picnic areas, food concessions, and shaded seating areas, providing the perfect setting for a family picnic or a break in between water rides.
When you're ready to take a break from the water, check out the additional attractions at Fun Mountain. Test your skills at the mini-golf course, challenge your friends to a game of beach volleyball, or try your luck at the arcade games.
Fun Mountain Water Slide Park provides a thrilling and refreshing escape from the summer heat. The exhilarating rides, family-friendly atmosphere, and wide range of amenities ensure a day filled with laughter, fun, and unforgettable memories.
Take a Boat Ride at the Assiniboine Park Pavilion
Escape the hustle and bustle of the city and embark on a tranquil boat ride at the Assiniboine Park Pavilion. Located within the serene Assiniboine Park in Winnipeg, this charming pavilion offers a delightful escape where you can relax and soak in the natural beauty of the surroundings.
The Assiniboine Park Pavilion is situated on the edge of the picturesque Assiniboine River, providing the perfect setting for a leisurely boat ride. Renting a paddleboat or rowboat allows you to glide along the calm waters, enjoying the peaceful ambiance and the scenic views.
As you navigate the river, you'll be surrounded by lush greenery, rippling water, and stunning wildlife. Keep your eyes peeled for ducks, geese, and other birds that make the river their home. The gentle current and the tranquil atmosphere create an idyllic setting for relaxation and connecting with nature.
The boat rentals at the Assiniboine Park Pavilion cater to all ages and skill levels, making it a fun activity for families, couples, or individuals looking for a serene escape. Whether you choose a paddleboat for a leisurely pedal-powered ride or a rowboat for a more traditional experience, the boat rides offer a unique perspective of the park and create lasting memories.
After your boat ride, take some time to explore the pavilion itself. With its charming architecture and picturesque setting, it's a popular spot for weddings, events, and photography sessions. Relax on the pavilion's patio and enjoy a refreshing drink or snack from the nearby food stands.
The Assiniboine Park Pavilion provides a serene and captivating experience for those seeking tranquility and a connection with nature. Whether you're looking to simply unwind, enjoy a romantic excursion, or create unforgettable family memories, a boat ride at the pavilion is a must-do activity when visiting Winnipeg.
Discover the Wonders of Assiniboine Park Zoo
Prepare to embark on a wild journey and explore the wonders of Assiniboine Park Zoo, located in the heart of Winnipeg. This world-class zoo is a must-visit destination for animal lovers of all ages, offering an up-close and personal experience with a diverse array of wildlife.
Spread across 80 acres of beautifully landscaped grounds, the Assiniboine Park Zoo is home to over 200 species of animals from around the globe. As you wander through the zoo, you'll encounter majestic polar bears, playful red pandas, towering giraffes, and many other fascinating creatures.
The zoo is committed to animal conservation and providing naturalistic habitats that prioritize the well-being and comfort of the animals. These immersive exhibits aim to educate visitors about the importance of conservation and the ongoing efforts to protect endangered species.
One of the highlights of the Assiniboine Park Zoo is the Journey to Churchill exhibit, known for its incredible polar bear viewing opportunities. This expansive habitat offers underwater viewing tunnels, allowing visitors to observe these magnificent Arctic predators in their element.
In addition to exploring the animal exhibits, the Assiniboine Park Zoo also offers a range of interactive experiences and educational programs. Attend daily animal presentations, where knowledgeable staff share information about the animals and their conservation efforts. You can also participate in behind-the-scenes tours and up-close animal encounters for a truly immersive experience.
For younger visitors, the Nature Playground provides a space to climb, slide, and explore. It offers a nature-inspired setting that encourages children to engage with the environment and learn about the natural world in a hands-on and playful way.
When you need to refuel, there are several dining options within the zoo grounds. Enjoy a sit-down meal at the Tundra Grill, grab a quick bite at the Snowy Owl Kiosk, or indulge in a sweet treat from the Ice Cream Shoppe.
Visiting the Assiniboine Park Zoo is not only an opportunity to witness an incredible array of wildlife but also a chance to support animal conservation efforts. By educating visitors, conducting vital research, and providing naturalistic habitats, the zoo plays a crucial role in promoting awareness and appreciation for the animal kingdom.
Immerse yourself in the marvels of the animal world by exploring the Assiniboine Park Zoo, where a memorable and educational experience awaits you.
Learn about History at Lower Fort Garry National Historic Site
Step back in time and immerse yourself in the rich history of Canada at the Lower Fort Garry National Historic Site. Located just north of Winnipeg along the banks of the Red River, this beautifully preserved site offers a glimpse into the early days of Western Canadian settlement and fur trading.
Lower Fort Garry was originally established by the Hudson's Bay Company in 1830 as a major fur trading post. Today, it stands as a living museum, showcasing the stories and experiences of early settlers, Indigenous peoples, and fur traders who played a crucial role in shaping the history of Manitoba and the Canadian West.
During your visit, you can embark on guided tours led by knowledgeable interpreters dressed in period costumes. They will transport you back in time, sharing fascinating stories and providing insights into the daily life and challenges faced by the settlers and fur traders.
Explore the fort's original buildings, including the Governor's House, the Blacksmith Shop, and the Hudson's Bay Company Store. Each structure offers a unique glimpse into the past, with exhibits, artifacts, and hands-on demonstrations that bring the history to life.
One of the highlights of Lower Fort Garry is the opportunity to witness historic reenactments and demonstrations. Experience a lively fur-trade era market with traders bartering goods, witness a drill demonstration by the historic 6th Regiment, or try your hand at traditional crafts and activities.
Learn about the important role of Indigenous peoples in the fur trade and their interactions with European settlers. Gain understanding and appreciation for their culture, traditions, and contributions through interpretive displays, storytelling, and educational programs.
Lower Fort Garry also hosts special events throughout the year, such as the popular Manitoba Day celebration in May. These events offer unique experiences, including live entertainment, art exhibits, and cultural performances that further bring the history of the site to life.
With its picturesque setting along the scenic Red River, Lower Fort Garry provides not just a historical experience but also a tranquil and scenic escape. Pack a picnic and enjoy the river views or take a leisurely stroll along the grounds.
Whether you're a history buff, curious about Canadian heritage, or simply looking for an engaging and educational experience, a visit to Lower Fort Garry National Historic Site is a fascinating journey into the past that will leave you with a deeper appreciation for the history and heritage of Western Canada.
Conclusion
Winnipeg, Manitoba is a city that offers a wealth of activities and attractions for visitors to explore and enjoy. From its vibrant arts scene to its rich historical heritage, there is something for everyone to discover in this remarkable Canadian city.
Begin your exploration at The Forks National Historic Site, where you can immerse yourself in history, enjoy the scenic riverfront, and experience the vibrant culture. Visit the Canadian Museum for Human Rights to deepen your understanding of human rights issues and be inspired to make a difference.
Take a stroll through Assiniboine Park, where you can breathe in the fresh air, admire beautiful gardens, and have fun at the zoo. Explore the Winnipeg Art Gallery and appreciate the diverse range of Canadian and international artwork on display.
Discover the lively Exchange District, with its unique shops, galleries, and charming architecture. Attend a show at the Royal Manitoba Theatre Centre and be swept away by the talent and creativity on stage.
For family-friendly fun, head to Tinkertown Family Fun Park or enjoy a boat ride at the Assiniboine Park Pavilion. Cheer on the Winnipeg Jets at a hockey game and feel the excitement of the crowd.
Immerse yourself in the natural beauty of the Leo Mol Sculpture Garden and take in the picturesque scenery. Cool off and have a thrilling day at Fun Mountain Water Slide Park, or learn about history at the Lower Fort Garry National Historic Site.
As your time in Winnipeg comes to an end, reflect on the diverse experiences you've had, the knowledge gained, and the memories made. Whether you're drawn to history, art, nature, or entertainment, Winnipeg offers a unique blend of cultural richness and natural beauty that will leave a lasting impression.
So pack your bags and get ready to explore Winnipeg, Manitoba – a city that embodies the heart and spirit of Canada.