How To Enjoy A Luxe Getaway In Calgary, Alberta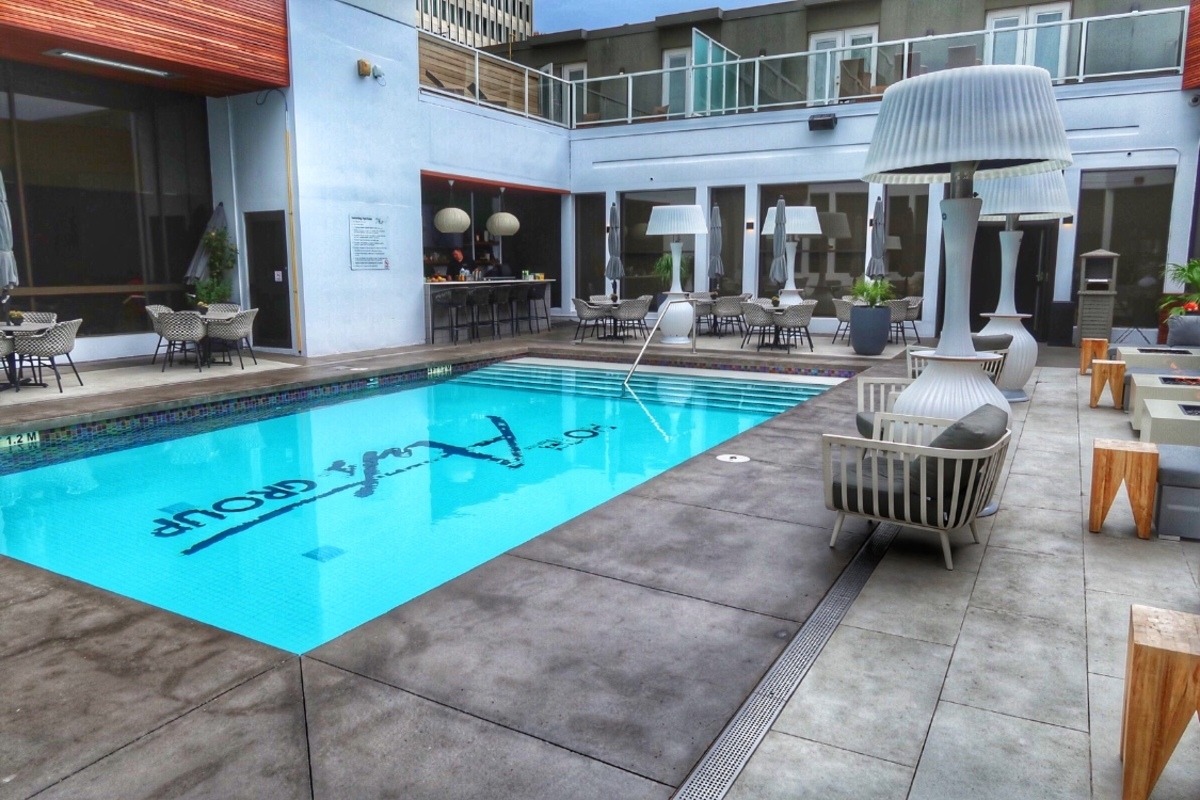 Introduction
Welcome to Calgary, Alberta, a city known for its breathtaking scenery, friendly locals, and a thriving cultural scene. Whether you're a nature lover, a food enthusiast, or an art aficionado, Calgary has something to offer for everyone seeking a luxurious getaway. From exploring the vibrant culture to indulging in culinary delights, unwinding at luxury spa retreats, and immersing in outdoor adventures, this Canadian city has it all.
Calgary is nestled in the foothills of the majestic Canadian Rockies, providing a stunning backdrop for your luxury escape. The city is vibrant and bustling, with a unique blend of modern infrastructure and charming heritage buildings. Its cosmopolitan nature is reflected in its diverse dining options, upscale boutiques, and a range of high-end hotels that cater to the most discerning travelers.
Whether you're visiting Calgary for a weekend getaway or an extended vacation, this guide will show you how to make the most of your time in this vibrant city. So, get ready to immerse yourself in the vibrant culture, tantalize your taste buds with culinary delights, unwind at luxurious spa retreats, shop at upscale boutiques, and embark on thrilling outdoor adventures. Calgary awaits!
Exploring the City's Vibrant Culture
Calgary is a city that embraces its cultural heritage and offers a myriad of opportunities to explore and engage with its vibrant arts scene. Start your cultural journey by visiting the impressive Glenbow Museum, which houses a diverse collection of art, artifacts, and historical exhibits. Immerse yourself in the rich history and culture of Alberta as you wander through the museum's galleries.
For those who appreciate performing arts, catch a show at the renowned Alberta Theatre Projects or the stunning Southern Alberta Jubilee Auditorium. These venues showcase a variety of performances, including theater productions, musicals, and dance performances. From classic works to innovative contemporary pieces, the local talent in Calgary is sure to leave you inspired.
Another must-visit cultural destination in Calgary is the National Music Centre, a state-of-the-art facility that showcases Canada's rich musical heritage. Explore interactive exhibits, learn about iconic Canadian musicians, and even have the opportunity to play some musical instruments yourself. The National Music Centre is not just a museum, but also a hub for live performances, workshops, and music education.
Take a stroll through the vibrant neighborhoods of Calgary and you'll discover a thriving art scene. Visit the Beltline district, known for its numerous art galleries and public art installations. Explore the vibrant street art and sculptures that adorn the streets, or step into a gallery to admire the works of local and international artists.
When it comes to festivals, Calgary is a hotspot for cultural celebrations. Experience the Calgary Stampede, a world-famous event that showcases Western heritage through rodeo competitions, live music, and exhilarating entertainment. The Calgary Folk Music Festival is another highlight, featuring an eclectic mix of music genres and attracting renowned artists from around the world.
Throughout the year, Calgary hosts a variety of cultural events and exhibitions, so be sure to check the calendar for any upcoming happenings during your visit. Whether you're exploring museums, enjoying live performances, or immersing yourself in the local art scene, Calgary's vibrant cultural landscape is sure to leave a lasting impression.
Indulging in Calgary's Culinary Delights
Calgary is a food lover's paradise, offering a diverse and thriving culinary scene. From upscale fine dining restaurants to casual eateries and everything in between, there's something to satisfy every palate. Prepare your taste buds for a delectable journey as you explore Calgary's culinary delights.
Start your gastronomic adventure by exploring the city's local food markets. The Calgary Farmers' Market is a must-visit, offering a wide array of fresh produce, artisanal products, and gourmet treats. Sample local cheeses, freshly baked goods, and indulge in farm-to-table cuisine. The market is also home to various food stalls and eateries, where you can enjoy a delicious meal or snack.
For those seeking a fine dining experience, Calgary boasts a number of award-winning restaurants helmed by talented chefs. These establishments offer innovative and mouthwatering menus that showcase the best of local and international flavors. From succulent steaks to seafood delicacies, prepare to tantalize your taste buds with the finest ingredients prepared with skill and creativity.
Calgary is also known for its vibrant Asian food scene. Explore the city's Chinatown district, where you'll find a wide variety of authentic Chinese cuisine, from traditional dim sum to flavorful Szechuan dishes. Don't forget to try some of Calgary's top-notch sushi restaurants, showcasing the freshest seafood and expertly crafted rolls.
No culinary journey in Calgary would be complete without sampling Alberta beef. The province is renowned for its high-quality beef, and many local restaurants showcase this prized ingredient on their menus. Sink your teeth into a perfectly cooked steak, paired with locally sourced vegetables and a glass of fine Canadian wine.
For those with a sweet tooth, Calgary has a thriving dessert scene as well. Indulge in decadent chocolates, artisanal ice creams, or mouthwatering pastries. Don't miss out on trying Calgary's famous "beaver tails" – deep-fried pastries topped with a variety of delicious toppings.
Pair your culinary adventures with Calgary's craft beer scene. The city is home to numerous microbreweries and brewpubs, offering a wide selection of locally brewed beers. Take a brewery tour, sample unique flavors, and learn about the brewing process from passionate beer enthusiasts.
From farm-fresh ingredients to innovative culinary creations, Calgary offers a culinary experience that will tantalize your taste buds and leave you craving for more. So, get ready to embark on a gastronomic journey like no other in this vibrant Canadian city.
Unwinding at Luxury Spa Retreats
After exploring the vibrant culture and indulging in culinary delights, it's time to pamper yourself and unwind at one of Calgary's luxurious spa retreats. Treat yourself to a day of relaxation and rejuvenation as you indulge in soothing treatments and luxurious amenities.
Calgary is home to a variety of top-notch spas that offer an oasis of tranquility in the heart of the city. From renowned hotel spas to independent wellness centers, you'll find a range of options to suit your preferences.
Step into a world of serenity as you enter these luxurious havens. Enjoy a soothing massage to release tension and melt away stress. Experience the healing benefits of holistic therapies, such as aromatherapy, reflexology, and hot stone treatments. Let skilled therapists work their magic, leaving you feeling refreshed and renewed.
Many of Calgary's spa retreats offer additional amenities to enhance your relaxation experience. Take a dip in a heated swimming pool, unwind in a steam room or sauna, or enjoy a session of yoga or meditation. Some spas even have outdoor relaxation areas where you can bask in the sun or enjoy the calming sounds of nature.
Whether you're in need of a facial, a body treatment, or a rejuvenating skin care session, Calgary's luxury spas have you covered. Skincare experts will tailor treatments to address your specific needs, leaving your skin glowing and radiant.
For an extra touch of indulgence, opt for a spa package that combines multiple treatments for a blissful day of pampering. From couples' massages to specialized spa packages for men, there's a wide range of options to choose from.
Some spas in Calgary also offer unique experiences inspired by the region's natural beauty. Imagine soaking in a mineral-rich hot spring or enjoying a massage amidst a serene mountain backdrop. These experiences allow you to connect with nature while immersing yourself in the ultimate luxury.
When visiting Calgary, don't miss the opportunity to unwind and rejuvenate at one of the city's luxury spa retreats. Indulge in pampering treatments, relax in serene surroundings, and emerge feeling revitalized and rejuvenated.
Shopping at Upscale Boutiques and Artisan Markets
For those seeking a dose of retail therapy, Calgary offers a wealth of opportunities to shop at upscale boutiques and artisan markets. From high-end fashion brands to unique local artisans, you'll find a variety of options to satisfy your shopping cravings.
Start your shopping adventure by exploring the stylish boutiques found in Calgary's vibrant downtown area. Here, you'll find a mix of top fashion brands, designer labels, and independent retailers. From trendy clothing and accessories to luxurious home decor items, these stores cater to a discerning clientele.
For those in search of unique and locally crafted treasures, Calgary boasts a thriving artisan market scene. The Inglewood neighborhood is a hotbed of artistic talent, with its charming boutiques and artisan shops. Here, you can browse handmade jewelry, one-of-a-kind artworks, and beautifully crafted home goods.
Don't miss the chance to visit the Calgary Farmers' Market, where you can indulge in both food and shopping. This bustling market is home to numerous vendors offering a wide array of local products, including fresh produce, meats, cheeses, and artisanal goods. From homemade jams and preserves to handmade crafts, you'll find plenty of unique items to take home as souvenirs or gifts.
Another must-visit shopping destination is the CORE Shopping Centre, located in the heart of downtown Calgary. This upscale mall features a mix of international luxury brands, high-end designers, and premium retailers. Whether you're looking for the latest fashion trends or stylish accessories, this shopping center has it all.
For a more laid-back and eclectic shopping experience, explore the Kensington district. This lively neighborhood is home to a variety of independent boutiques, antique shops, and vintage stores. Discover hidden gems, unique clothing, and retro finds as you wander through the charming streets.
Calgary also hosts a variety of artisan markets and craft fairs throughout the year, where local artists and makers showcase their creations. These events are a great opportunity to meet the artists, learn about their craft, and purchase one-of-a-kind pieces directly from the creators.
Whether you're looking for designer fashion, handmade crafts, or unique local finds, Calgary's upscale boutiques and artisan markets have something for everyone. So, grab your shopping bags and get ready to embark on a retail adventure in this vibrant Canadian city.
Immersing in Outdoor Adventures and Scenic Beauty
Calgary is a gateway to some of the most breathtaking outdoor adventures and scenic beauty that Canada has to offer. With its close proximity to the Canadian Rockies and expansive natural landscapes, outdoor enthusiasts will find no shortage of activities to immerse themselves in.
Start your outdoor adventure by exploring the stunning Banff National Park, located just a short drive from Calgary. This iconic national park boasts majestic peaks, turquoise glacial lakes, and an abundance of wildlife. Hike through picturesque trails, paddle on pristine lakes, or take a scenic drive along the Icefields Parkway, marvelling at the beauty of the surrounding mountains.
For adrenaline junkies, there are plenty of thrilling activities to partake in. Go white-water rafting down the Bow River or try your hand at kayaking or paddleboarding. For a bird's-eye view of the landscape, embark on a helicopter tour or go paragliding to experience the exhilaration of flying over the stunning Canadian Rockies.
Calgary is also known for its world-class skiing and snowboarding resorts. During the winter months, hit the slopes at nearby resorts such as Sunshine Village or Lake Louise. Glide through fresh powder, take in the breathtaking mountain vistas, and experience the thrill of winter sports in a picturesque setting.
For those seeking a more leisurely outdoor experience, explore the city's extensive network of parks and pathways. Take a leisurely bike ride along the Bow River Pathway, which stretches over 800 kilometers, offering stunning views of the river and the city skyline. Pack a picnic and spend a relaxing day at Prince's Island Park, where you can enjoy lush greenery, walking trails, and even catch a live outdoor performance at the amphitheater.
If wildlife is your passion, head to the Calgary Zoo, home to a variety of species from around the world. Take a stroll through the exhibits and learn about the importance of conservation while getting up close and personal with animals from all corners of the globe.
No visit to Calgary would be complete without experiencing the iconic Calgary Stampede. This world-renowned event celebrates the city's Western heritage and offers a range of thrilling shows, rodeo events, live music, and exhilarating entertainment. Immerse yourself in the excitement and be a part of this iconic Canadian tradition.
Whether you're seeking adrenaline-pumping thrills or a serene escape into nature, Calgary and its surrounding areas offer a playground for outdoor adventurers. From hiking and biking to skiing and wildlife encounters, there's an abundance of outdoor experiences to satisfy your sense of adventure.
Experiencing Calgary's Thriving Entertainment Scene
When it comes to entertainment, Calgary offers a vibrant and diverse scene that will captivate visitors of all tastes. From live music and theater to festivals and sporting events, there's never a dull moment in this exciting Canadian city.
Music lovers can delight in Calgary's thriving live music scene. The city is home to numerous music venues that showcase a wide range of genres and talented musicians. From intimate jazz bars and cozy acoustic lounges to larger concert halls, you can find live performances to suit your musical preferences.
For theater enthusiasts, Calgary boasts several impressive venues that host a variety of theatrical productions. The world-class Alberta Theatre Projects presents a rich repertoire of plays, featuring both local talent and renowned touring productions. The Theatre Calgary and the Lunchbox Theatre are also popular destinations for experiencing captivating performances.
Throughout the year, Calgary plays host to a plethora of festivals that celebrate music, art, culture, and more. The Calgary International Film Festival showcases a curated selection of films from around the world, attracting filmmakers, industry professionals, and film enthusiasts alike.
The Calgary Fringe Festival is another must-attend event, featuring independent theater productions that push boundaries and spark thought-provoking conversations. If you're visiting during the summer, be sure not to miss the Calgary Folk Music Festival, where you can enjoy an eclectic mix of music genres in a picturesque outdoor setting.
Sports fans will also find plenty of entertainment options in Calgary. The city is home to professional sports teams, including the Calgary Flames (NHL) and the Calgary Stampeders (CFL). Catch an electrifying hockey game or exciting football match to witness the city's passion for sports.
Calgary's entertainment scene extends beyond traditional performances with a diverse array of experiences. Test your problem-solving skills at one of the city's immersive escape rooms or challenge your friends to a game of axe throwing. Experience the thrill of go-kart racing or visit the Calgary Tower for panoramic views of the city skyline.
The entertainment options in Calgary are endless, ensuring that visitors of all interests and preferences will find something to enjoy. So, whether you're seeking a night of cultural enrichment, a lively music performance, or an exciting sports event, Calgary's thriving entertainment scene is sure to keep you entertained throughout your stay.
Enjoying a Luxurious Stay at High-end Hotels
When it comes to accommodations, Calgary offers a range of high-end hotels that provide luxurious and comfortable stays for visitors. From elegant boutique hotels to renowned international chains, you'll find the perfect accommodation to suit your preferences and elevate your experience in the city.
For those seeking a sophisticated and stylish stay, Calgary boasts several boutique hotels that exude charm and elegance. These hotels often feature unique decor, personalized service, and a cozy ambience. Enjoy amenities such as in-house spas, gourmet restaurants, and rooftop lounges, where you can unwind and take in the panoramic views of the city.
If you prefer the familiarity of international luxury brands, Calgary has you covered. Many renowned hotel chains have a presence in the city, offering world-class hospitality and deluxe amenities. From lavish suites with panoramic views to state-of-the-art fitness centers, these hotels prioritize guest comfort and satisfaction.
One of the highlights of staying in high-end hotels in Calgary is the exceptional dining experiences they offer. Indulge in delectable cuisine prepared by award-winning chefs, featuring locally sourced ingredients and innovative flavors. Whether you're craving a mouth-watering steak, international cuisine, or intricate fusion dishes, you'll find a range of culinary delights to satisfy your taste buds.
High-end hotels in Calgary provide a wide range of amenities to enhance your stay. Relax and rejuvenate at luxurious spas offering a variety of wellness treatments. Take a dip in rooftop pools or unwind with a cocktail at stylish lounges. Stay fit with state-of-the-art fitness centers or enjoy exclusive access to private clubs and executive lounges.
Location is key when it comes to luxury accommodations, and Calgary's high-end hotels are strategically situated in prime areas of the city. You'll find many of these hotels conveniently located near downtown, close to attractions, shopping districts, and vibrant entertainment areas.
The dedication to exceptional service is another hallmark of high-end hotels in Calgary. Expect personalized attention, attention to detail, and a commitment to meeting your needs and preferences. From concierge services and personalized check-ins to customized itineraries and thoughtful amenities, the staff will go the extra mile to ensure a memorable and luxurious stay.
Calgary's high-end hotels offer the perfect blend of comfort, style, and luxury. Whether you're visiting for business or leisure, these accommodations provide a sanctuary of relaxation and indulgence, allowing you to unwind and make the most of your time in this vibrant Canadian city.
Conclusion
A luxurious getaway in Calgary, Alberta is an experience that combines vibrant culture, culinary delights, relaxation, outdoor adventures, entertainment, and high-end accommodations. From exploring the city's rich cultural scene, indulging in delectable cuisine, and unwinding at luxurious spa retreats to shopping at upscale boutiques, immersing in outdoor adventures, and experiencing the thriving entertainment scene, Calgary has it all.
Calgary's vibrant culture can be experienced through visits to museums, theaters, and art galleries, immersing yourself in the local art scene, and attending festivals and events. The culinary scene in Calgary will delight food enthusiasts with its diverse range of restaurants, local food markets, and opportunities to sample Alberta beef and indulge in sweet treats.
For those seeking relaxation and rejuvenation, Calgary offers a selection of luxurious spa retreats where you can indulge in soothing treatments and immerse yourself in serene surroundings. The city is also an outdoor enthusiasts' haven, offering opportunities for hiking, biking, skiing, and experiencing the breathtaking beauty of the Canadian Rockies.
Calgary's thriving entertainment scene provides a range of options, from live music performances and theater productions to festivals and sporting events. Visitors can also enjoy a luxurious stay at high-end hotels, where personalized service, deluxe amenities, and exceptional dining experiences await.
In conclusion, a luxe getaway in Calgary, Alberta promises a memorable and enriching experience. Whether you're seeking cultural immersion, culinary delights, relaxation, outdoor adventures, entertainment, or a combination of all, Calgary has it covered. So, pack your bags, immerse yourself in the vibrant culture, indulge in delectable cuisine, and create unforgettable memories in this captivating Canadian city.