18 Best Things to Do in Turks and Caicos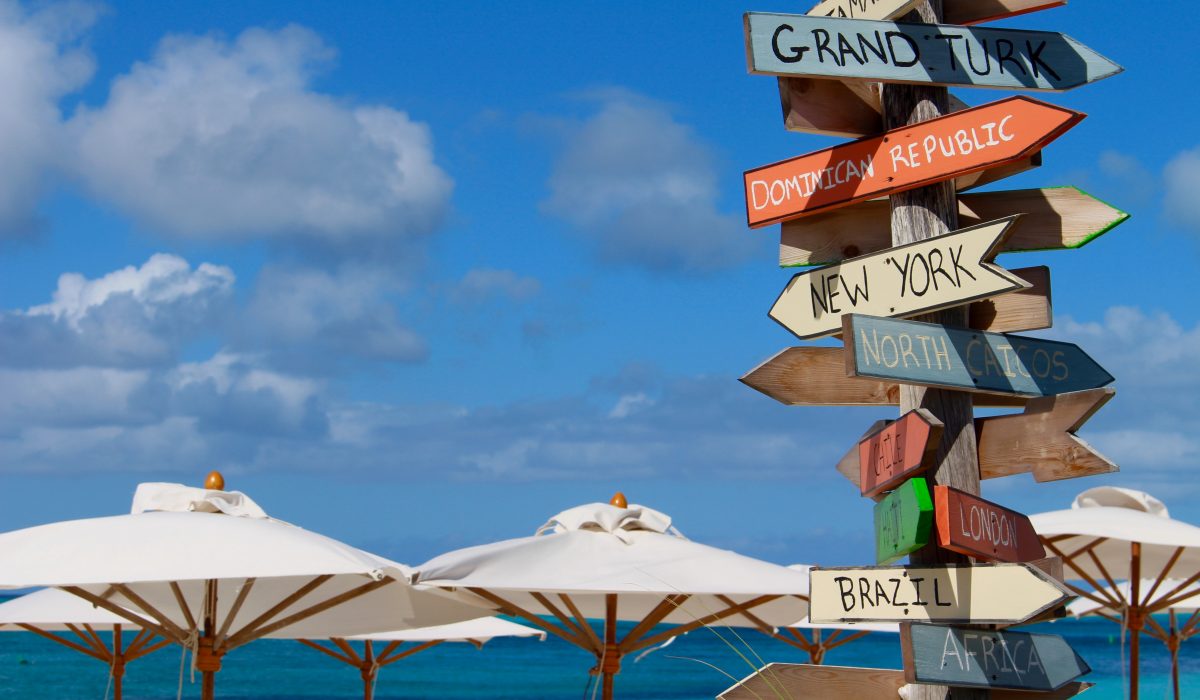 At the southern tip of Bahamas and above Haiti and the Dominican Republic is where you can find the Turks and Caicos Islands. It is one of the safest Caribbean islands that is known for its impressive crystal clear beach line that surrounds its islands and cays. There are so many things to do in the Turks and Caicos Islands that you will surely enjoy. Not only because of its elaborate history dating back to the 1400s but also with its pristine beaches with abundant marine life.
To maximize the beauty of the island, the best time to visit the Turks and Caicos Islands is between February and May, where the weather ranges from 27°C to 35°C and with little rainfall. During these months, you will be able to enjoy snorkeling and beach hopping on the beaches in the Turks and Caicos Islands.
Things to do in Grand Turk
Let's start at the capital. One of the things to do in the Turks and Caicos Islands is to embark on a historical adventure at Cockburn Town in Grand Turk. Grand Turk has a rich history being the place they believed to be what the famous Italian explorer, Christopher Columbus, described as the "bean-shaped" island in his account.
1. Marvel on their History at Turks and Caicos National Museum
Admission Fee: US$7 for visitors 12 and up, free for children below 12, and US$5 for visitors staying in Grand Turk or a Cruise Passenger
Opening Hours: Normally, they are open from Monday-Thursday (9-2 PM). But, we suggest contacting them first through info@tcmuseums.org for their updated schedule.
Interesting Fact: During the excavation of Molasses Reef Shipwreck in 1982, they discovered artifacts that eventually led them to build the Turks and Caicos National Museum in 1991. One of the rarest artifacts that you can see in the museum is the Lucayan Duho, a ceremonial seat of the Lucayan chief.
2. Visit The Grand Turk Lighthouse
The building of The Grand Turk Lighthouse was a response to the accidents occurring at the coasts. The U.S. and British governments appealed to build a lighthouse to help ships for navigation and safety. Today, it's no longer operational, but there are still travelers paying US$3 admission fee to access the grounds of the lighthouse in the entire country.
Pro Tip: The Grand Turk Lighthouse is far from the Cockburn Town, so you can either visit this through getting a tour from a tour operator, renting a car, or riding a taxi. But in case, you ride the taxi, make sure to clearly get the quoted price per passenger before hopping in to avoid any inconvenience.
3. Swim all-you-can at the beaches in Columbus Landfall National Park
The island of Grand Turk is surrounded by ocean, and there are so many beaches where you can swim. The Columbus Landfall National Park is the largest well-preserved area in Grand Turks. It is home to the best beaches in Grand Turk, such as the Governor's Beach, Cockburn Town Beach, SunRay Beach (or Cruise Center Beach), Pillory Beach, and English Point. You can choose from any of these beaches, and you will still build sandcastles with fine white sands and snorkel in a bright blue ocean.
Things to do in Salt Cay
Another thing to do in the Turks and Caicos Islands is to visit the island below Grand Turks, Salt Cay. For more than two centuries, the locals enjoyed the prosperous salt industry. With the help of their donkeys, they spend every day tending the salt plantations. Today, the salt industry in Salt Cay declined along with its population. The current inhabitants in Salt Cay are elders, and the donkeys are now labor-free running around the island.
4. Pose Outside the White House
White House is a symbolic landmark in Salt Cay. It used to be the residence and storage of the Harriott family's salt business. Many people like its exterior because of how it reflects the old Bermudian architecture. However, visitors are not allowed to enter the White House because it still needs repair from the many storms that ravished it over time.
5. See Different Kinds of Salinas
Salt Cay is one of the booming salt industry hubs in the early centuries. Although it's not as operational as how it used to be, you will still see natural salt pans or salt marshes scattered around the island. There is no single famous spot, but there is an impressive bay near Deane's Dock that will give you a glimpse of how Salinas are formed in Salt Cay.
6. Whale Watching at Salt Cay
During the winter season, Humpback whales travel from the Northern Atlantic to the Caribbean to find temperate waters to mate or give birth. Fortunately, they pass through the northern part of Salt Cay, which allows tourists to witness this magnificent showcase. Boat operators are offering a three-hour whale-watching tour, aboard a catamaran boat, priced at US$150-200 per person. If you want to maximize your Salt Cay tour, you may also add scuba diving, snorkeling, and fishing from the same boat operator.
Things to do in South Caicos
Centuries ago, South Caicos used to be the most robust Salt Industry in the Turks and Caicos Islands. It can produce more than what the Grand Turk and Salt Cay can deliver combined. However, when the industry died down, most of its people migrated somewhere else, leaving only more than a thousand people on the island. Currently, the primary business in South Caicos is fishing conch, lobsters, and fishes that they pack and send to international markets.
7. Scuba Dive at Admiral Cockburn Land and Sea National Park
One of the most protected areas in South Caicos, Admiral Cockburn Land, and Sea National Park will give you the privacy in the uninhabited cays of Long Cay, Hill Cays, and Middleton Cay. Scuba Diving to the abundant coral reefs is the main water activity in this national park. You can also enjoy the serene setting of the calm blue sea by enjoying a stand-up paddleboard, kayaking, and kiteboarding.
8. Eat Seafood at South Caicos
Since South Caicos is known for its fishing industry, might as well try the seafood on their island. There is a wide variety of restaurants for diners. If you're looking for local cuisine, you can find a well-loved restaurant at Cockburn Harbour, the Sunset Bar, and Cafe.
Pro tip: Their best-sellers are grilled, steamed, and cracked lobsters, fish, and conch that starts at around $17 per order.
9. Relax at the Luxurious Sailrock Resort
The Sailrock Resort is one of the high-end hotels in South Caicos, and the average nightly rate is US$450. You can find it at the Long Bay, which is part of the Admiral Cockburn Land and Sea National Park, but you can skip the phone calls to tour operators to rent kayaks. If you're staying at Sailrock Resort, they offer complimentary use of their kayaks, stand-up paddle-boards, sailboats, and snorkeling equipment. And in case you get tired in a whole day of water activities, you can get a massage from their Na Spa, or experience exceptional dining with a view as you savor a fusion of Mediterranean cuisine in their Great House Restaurant.
Things to do in Middle Caicos
The Middle Caicos is called the twin-island of the North Caicos because, unlike other islands, you can travel between them by land. A lot of tourists come to this island for its vast caverns made of limestones, and of course, the picturesque view of the ocean.
10. Explore the Conch Bar Caves
Admission Fee: US$20 with one hour guided tour
Opening Hours: Monday-Friday (9-3 pm), and Saturday (11-3 pm)
The Conch Bar Cave is the largest non-submerged cave in the Caribbean. Just like other caves, exploring the Conch Bar Cave will be backbreaking from uneven elevations and darkness. Some spots are also slippery and rough. But, it will surely be rewarding because you will see a lot of impressive stalagmites and stalactites and mystical indoor pools.
Pro Tip: The cave is slippery so make sure to wear durable footwear with a good grip like sandals.
11. Swim at Bambarra Beach
While there are a lot of beaches that you can swim at Middle Caicos, Bambarra Beach is for those people who had unresolved traumas with deep water. It has an expansive, even seabed that gives the beach a vast shallow area for swimming. Aside from swimming, you can also go fishing in the nearby Pelican Cay.
Things to do in North Caicos
Aside from being the twin-island of Middle Caicos, North Caicos is also dubbed as the Garden Island because it receives more rainfall than other islands. Tourists come to this island because it offers various activities and attractions.
12. Walkthrough the Sand Bars at Sandy Point Beach
Sandy Point Beach is the pride of North Caicos. Similar to Bambarra Beach in Middle Caicos, this beach is advisable for people who don't want deep water. Aside from the flat seabed that allows people to swim freely, on low tides, you can also walk through the incredible sand bar between Parrot Cay and Sandy Point Beach.
13. Look Back at the Oppressive History at Wade's Green Plantation
Admission Fee: US$10 per person with a 30-minute guided tour
Opening Hours: Monday-Friday (9:30-11:30 AM and 2:30-4:00 PM)
In the 1700s, King George III granted acres of land in North Caicos to an American loyalist, Wade Stubbs. He had 384 slaves who tended and nurtured the area to become a cotton plantation. Currently, Wade's Green Plantation is a well-preserved historical site where you can also see the ruins of the Great House, the kitchen, the overseer's house, slave quarters, and storage buildings.
14. Visit the Magnificent Cottage Pond
The Cottage Pond is a marvelous blue hole that was created naturally by ocean water sipping through the limestones, which later on erodes the stones, and creates a sinkhole. The Cottage Pond is not that attractive to most travelers, because it's dangerous and there are no other activities that you can do aside from bird watching. Still, some tourists include this to their itinerary because it's just near the tourist area of Sandy Point Beach.
15. Enjoy Live Music or Karaoke Nights at Miss B's Island Restaurant
Miss B's Island Restaurant is a modest restaurant in North Caicos. They serve the seasonal local favorites like fresh conch, lobsters, and fishes apart from the continental food. But what makes this restaurant busy is their weekly gimmicks. Every Wednesday, Lovey Forbes, a famous soloist from the island, serenades the diners with his performances. Then, every Saturday, diners can sing their heart out in the Karaoke.
Things to do in Providenciales
Historically, Grand Turks, Salt Cay, and South Caicos have a booming salt industry. Those people who wanted to escape the labor in these islands moved to Providenciales (or Provo in short) and preferred fishing and agriculture. But it didn't flourish much, because of the lack of breakthrough to upscale the marine production and terrain challenges.
At present, the primary source of income in Providenciales is its tourism industry. You can see a lot of luxury resorts and villas, experience thrilling water activities, and witness the rich mother nature.
16. Subwing at Grace Bay Beach
Provo flaunts its fair share of beaches on its island, and the most recognized beach in the island is the Grace Bay Beach. One way to appreciate the underwater coral reef garden is through a thrilling water activity called Subwing, which is somehow similar to wakeboarding but, you're doing it underwater. You will never run out of water activities to try at Grace Bay Beach. They offer the commons ones like a kayak, stand-up paddleboard, snorkeling, scuba diving, and freediving. But they also have jet ski rentals, tubing, flyboarding, wakeboarding, kiteboarding, sea scooter rentals, and parasailing for the more thrill-seekers.
17. Kayaking at Chalk Sound National Park
You can find numerous lagoons at the Chalk Sound National Park that you can explore with a kayak or a stand-up paddle-board. Many tourists come here because of its calm and clear waters that are very advisable for kayaking or paddle-boarding. It is also one of the well-preserved national parks in Turks and Caicos, so the use of motorized water equipment is restricted.
18. Shopping for Local Goods
Before you board the plane to leave the island, make sure to shop for local goods as a souvenir to your family or yourself. Souvenirs will remind you that this is not the last time that you will visit the island or a promise that you'll also bring your family in the future. Aside from the usual t-shirts and shot glass with the Turks and Caicos Islands stamps, you can also buy paintings, conch jewelry, and the Sea Sage's silk scarves. Always remember that you make small shop owners dance when you make a purchase.
Go Explore Turks and Caicos Now
In summary, one of the first things to do in Turks and Caicos is to explore their beaches because they have a lot. Spectacular turquoise beaches and beautiful white sand surround the islands, but there are just some islands that offer more activities than the other. Other than the beaches, there are other more things to do in Turks and Caicos that will appeal to history buffs, gastro tourists, and anyone who needs healing from the fast-paced, bustling cities.