Best Things To Do In Guizhou, China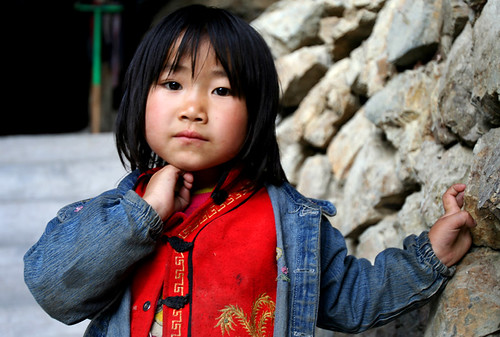 Situated at the southwestern part of China, Guizhou is home to a beautiful landscape of rugged mountains and peaceful waters. This picturesque city is one of China's fastest-growing provinces. Today, over 34 million people call Guizhou their home, making this lovely city the 19th largest province in China. However, despite its fast growth, Guizhou still exudes a quaint charm thanks to its breath-taking natural landscape. Some of her famous natural beauties include pristine waterfalls and magnificent limestone karsts. Eager to check out Nature's best creations at Guizhou? Read on to find out more!
First things first, how do you get to Guizhou? You can access Guizhou via plane or train. If you're traveling by plane, you have the option of landing in either the Guiyang Longdongbu International Airport or the Anshun Huangguoshu Airport. For trains, you have the option of either the normal or high-speed trains.
Getting To Guizhou From Shanghai
Eight pairs of high-speed bullet trains operate between Shanghai and Guizhou. The journey takes approximately 8.5 hours. Board the train at Shanghai Honggiao Railway Station and alight at Guiyang North Railway station. You can find more information regarding the bullet train schedules here.
Getting To Guizhou From Beijing
Currently, 10 pairs of trains ply the tracks between Beijing and Shanghai. There are 3 different types of trains you can choose from. The High-Speed G trains are the fastest, with the journey time taking approximately 9 to 11 hours. Next, the High-Speed D trains take about 11.5 hours. The slowest option, the normal trains will set you back by about 26.5 hours to 41 hours. However, this option is the cheapest and might hence be ideal for those looking to travel on an extremely tight budget. Otherwise, it might be more convenient to board a bullet train! More information regarding the train schedules can be found here.
Alternatively, you can also opt to fly to Guizhou from Beijing. This option is the most recommended as it shortens the travelling time to a manageable 3 hours! If you're prone to motion sickness or just generally want to make better use of your time, I recommend travelling to Guizhou by plane.
Booked your transportation tickets and are rearing to plan your Guizhou trip? We've compiled a list of best things to do in Guizhou. Read on to see if any catches your eye!
1.
Marvel At The Grand Guizhou Hailongtun Castle
Guizhou's first cultural heritage site, the Guizhou Hailongtun Castle is a ruined fortress situated atop the Longyan Mountain. Built in 1257 during the Southern Song dynasty, every stone of this ancient monument is simply steeped with rich history. This castle was once a formidable fortress that defended Guizhou from potential invaders. Today, the grand, imposing ruins coupled with the backdrop of the mountain's lush green foliage paints a gorgeous scenery that's sure to remain deeply etched in your mind.
2.
Take In The Beauty Of Guizhou Hangguoshu Waterfall
Located on the Baishu River in Anshun, Guizhou, the Guizhou Hangguoshu Waterfall is Asia's largest waterfall. From a height of 2000 metres, pristine waters gush thunderously over the edge, splashing into the Rhinoceros Pool below. Some have even likened the grand sight to milky way pouring down from the heavens. The sight of the gushing waters and the reverberating sounds of the waterfall is sure to soothe even the most troubled mind.
In addition, the Guizhou Hangguoshu Waterfall also hides another beautiful secret. Behind the waterfall lies the magnificent Water Curtain Cave. In this cave, visitors can experience the Guizhou Hangguoshu Waterfall even more intimately. Hear the sounds of the waterfall, observes beads of water flying down over one's head, and even reach out your hand to touch the pristine waters! If you're lucky, you might even catch sight of rainbows in the waters. It's an amazing experience that will stay with you long after your trip to Guizhou is over.
3.
Try Guizhou's Famous Alcohol, Maotai
We all know the old adage, "When in Rome, do as the Romans do." Well, when in Guizhou, do as the residents of Guizhou do! If I had to pick one item to represent Guizhou, there would truly be nothing as iconic as Maotai. Maotai is a distilled Chinese liquor, manufactured in Maotai, a town in Guizhou. This famous liquor has a rich history, with origins dating back to the Qing Dynasty. Some of its major milestones include being the first Chinese liquor to be produced in large scale. Today, it is one of China's most popular alcoholic beverages.
To let you fully understand just how widely loved this liquor is, Maotai is often presented as an official gift to foreign dignitaries or served at important state functions. Maotai is also named as a National Liquor, and has clinched various awards (both international and domestic!). Indeed, it can be said that Maotai is the pride of Guizhou. So, don't forget to take a shot of this famous liquor when you're in Guizhou!
4.
Touch The Sky At Fanjingshan Mountain
With an elevation of 2,570 meters above sea level, Fanjingshan Mountain is the highest peak of the Wuling Mountains. To get to the summit, adventure-seekers can opt to climb 8,000 steps up. Alternatively, you can also take a cable car to the Mushroom Stone, and make your way to the summit from there.
Keep your eyes wide open as you explore Fanjinshan Mountain. You would be absolutely humbled by the spectacular sights at this mountain. Deep valleys, undulating landscape enveloped by greenery, roaring waterfalls… Indeed, this is the best place in Guishan to experience nature with your head in the literal clouds.
In addition, Fanjingshan Mountain has also been dubbed "the gene database" of China, as it is home to over 2000 species of endangered flora and fauna. Thanks to its rich history and massive cultural value, this lovely gem of Guishan is also an official UNESCO World Heritage Site. Before you visit this mountain, do take note that it is sacred to the Buddhists. So, do be mindful when you visit!
5.
Study Limestone Structures At The Zhijin Cave
Dubbed as "the most beautiful karst cave in China" by the China Daily, Zhijin Cave is not to be missed when you're in Guizhou. Stretching for 13.5 kilometres, visitors are invited to walk along a romantically lit gallery. Here, you can come up close with various limestone formations. Besides karsts formations, you will also be able to see stalactites and stalagmites. These grand structures instantly put one in a deep, contemplative mood about the times long, long ago.
Indeed, for the budding geographer, Zhijin Cave is a treasure trove of learning opportunities. No geography lesson in the classroom can ever emulate the experience of actually seeing the natural land formations in person. So, if you've ever been curious about the science of the Earth, Guizhou offers an immersive real-life geography lesson for you.
6.
Experience Minority Cultures At The Various Ethnic Villages
Besides its untarnished natural landscape, Guizhou is also well-known for being the home to a lot of ethnic minorities. Unlike what many naturally assume about China, its population is not completely homogenous. China is home to various minorities and many are clustered in Guizhou. We walk you through some ethnic villages where you can have an enriching cultural exchange. Learn more about their traditions, taste the local cuisine, partake in their festivities: your trip to Guizhou would definitely be more meaningful.
Jidao Miao Village
Despite the increasing globalisation, this village has mostly been protected from the allure of consumerism. Located about 25 kilometres away from Kaili City in Guizhou province, this village still preserves much of its authenticity. The villagers are mostly warm and hospitable to visitors. You can expect to receive a warm welcome with a cup of home-made wine. You may also be able to witness traditional folk-dance performances. Furthermore, the Miao are also extremely skilled at singing. Their soulful renditions of their ancient folk songs might move you to tears.
When you're at the Jidao Miao Village, don't forget to try some of their traditional food. Famous Miao dishes include sour-soup fish and pickled meat.
Zhaoxing Dong Village
This village is one of China's largest Dong minority villages. Located in a basin, surrounded by towering mountains, the village is well blessed with spectacular views. Zhaoxing Dong Village is most well-known for its unique traditional architecture. More specifically, its five drum towers are its most special symbols. These drum towers are literally one-of-a-kind, as they can only be found in China! Representing the five values respected in Chinese culture (benevolence, righteousness, courtesy, wisdom, and trust), these towers are the tallest structures you'll find in the village.
7.
Tuck Into Mouth-Watering Guizhou Cuisine
Foodies would agree that there is no better way to understand a place's culture than through the sense of taste. Guizhou offers a gastronomic experience like no other. Here are some food that you have to tuck into when you're in Guizhou.
Huaxi Beef Noodles
Some might argue that this dish could be the highlight of Guizhou cuisine. Cooked with Chinese herbs, the broth is extremely flavourful. The springy noodles soak in the flavour of the soup just right. The dish has generous toppings of cabbages, parsley and thick beef slices.
Rice Tofu
This Guizhou specialty may look and taste like tofu, but is actually rice flour paste! Talk about being hoodwinked! This dish is typically served cold, with a generous flavouring of chili oil. It's one of the best snacks in the sweltering summer!
Siwawa
This dish is a traditional Guizhou snack. It is basically a vegetarian spring roll. Don't dismiss it based on how simple it looks, though! This humble-looking dish is extremely delicious, and will get you craving for more.
8.
Explore Qingyan Ancient Town
Qingyan Ancient Town was built 600 years ago. As such, this quaint town has the architectural styles of the olden Ming and Qing dynasties. This town is pretty well preserved and will instantly transport visitors back in time. Some features to look out for include olden temples, pavilions and even a palace. When in Qingyan, be sure to try their specialty food: Rose Candy. This candy looks just as you would imagine it to. Tinted in a lovely shade of rose pink, the Instagram-worthy candy has origins dating back to 1874!
9.
Geek Out At The World's Largest Radio Telescope
Did you know that Guizhou is rapidly becoming a reputable center for advance technology? Testament to Guizhou's growth as a technological hub, it is home to the world's largest radio telescope. This telescope is incredibly powerful, with the ability to detect waves from even a thousand light years away. Astronomy and science lovers will definitely have the best time of their lives here!
10.
Appreciate Nature At The Dragon Palace Cave Scenic Area
Want to experience all the natural wonders of Guizhou, but are short on time? Or maybe you just don't have the funds to travel to all the various scenic spots in Guizhou. Luckily for you, Dragon Palace Cave Scenic Area literally has it all: caves, canyons, waterfalls, cliffs, and rivers. This area has all the best landscapes that Guizhou has to offer.
Furthermore, if you're a fan of the "Go big or go home" catchphrase, this attraction is for you. Dragon Palace Cave Scenic Area is huuuge. Notably, it has:
1. The Largest Karst Cave Waterfall in China
2. The Longest Underground River in China
3. The Largest In-Cave Buddhist Monastery in China
Go big or go home indeed!
Final Thoughts on Guizhou, China
Blessed with a beautiful, untarnished natural landscape, Guizhou is irresistibly charming. If you're feeling jaded because of the pressures of daily life, Guizhou is the escape you need. Here, time slows down and the serenity of nature surrounds you. Besides getting in touch with Mother Nature, Guizhou also offers a host of other meaningful experiences. Learn about ethnic cultures, try some local delights, walk down the cobbled paths of an ancient town… There's simply so much to do and see in Guizhou!