BEST Things You Never Want To Miss Doing In Wuhan, China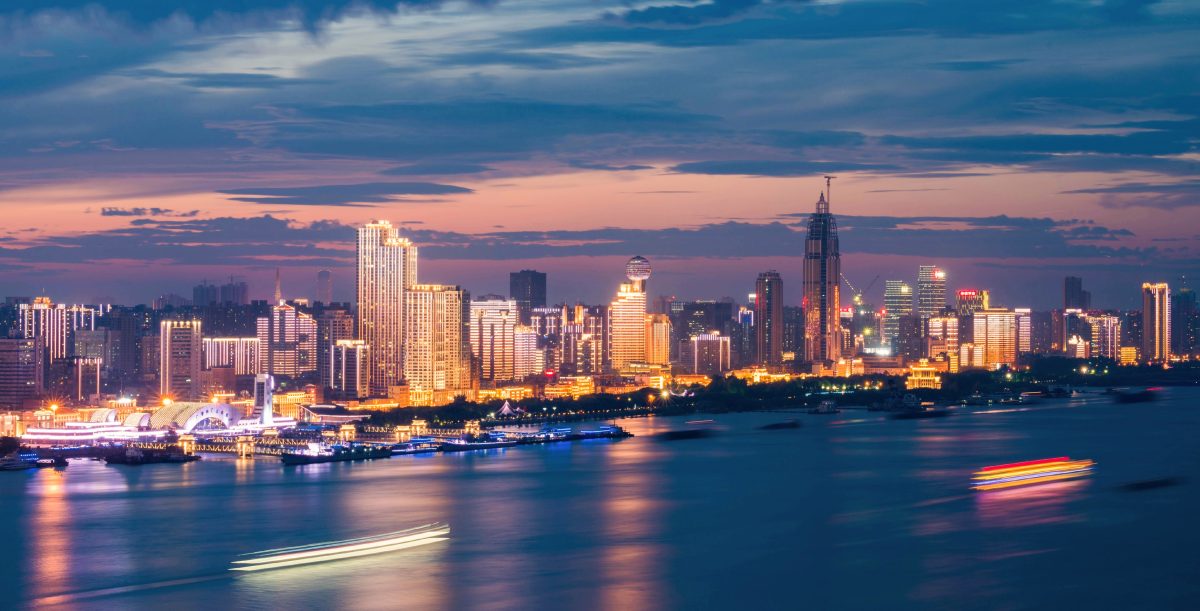 If you're into ancient history and natural wonders, Wuhan is the city for you! As the charming capital city of Hubei Province in central China, Wuhan is situated on Jianghan Plain. It comprises of 3 ancient towns and is divided by Asia's largest river – the Yangtze River. This industrial and commercial center boasts fine cultural sites, lush parks, serene lakes, and a thriving entertainment and nightlife district!
Moreover, Wuhan's densely packed streets are infused with the rich, flavourful smell of inexpensive local delicacies. Give Wuhan's popular breakfast staple, hot dry noodles a taste! And Doupi, a specialty omelette filled with fried sticky rice, diced bean curd, and minced pork is definitely another must-try dish!
Come experience over 3500 years of history in the urban streets of Wuhan, China! With so much to do, you're bound to have a fulfilling vacation. So, read on for more information about the best things to do in Wuhan!
Weather In Wuhan
Also known as one of the 'four furnaces' in China, Wuhan is full of rich sunshine and rainfall. The weather there is characterised as possessing a scorching hot and wet summer with the highest temperature at 38 C, while its winters are cold and humid. The best time to visit this amazing city is the months between March and May. During this season, flowers are in full bloom. Wuhan's eye-pleasing cherry blossoms, in particular, are the star of the show, attracting a good number of tourists.
How To Get To Wuhan
Overall, there are 7 ways to get from Shanghai to Wuhan. While the fastest route would be to take a flight from Shanghai Hongqiao Airport to Wuhan Tianhe Airport. And then, taking the subway to Zhongshan Park, it does cost between RMB 495 to 1912. Hence, the most recommended and cheapest route would be to take the train from Shanghai – Chongqing North to Hankou station. Then, taking the subway to Zhongshan Park. This would take 4 hours and 53 minutes, and cost between RMB 256 to 341.
When heading from Beijing to Wuhan, the fastest way to travel is by taking the train from Beijing West to Hankou which would take 4 hours and 24 minutes. This, however, would cost between RMB 430 to 550. For a cheaper alternative, you can take a train from Beijing West to Wuchang Station instead! Then, take the subway to Wangjiadun East Station. Although this only costs between RMB 134 to 193, it does take up 11 hours and 32 minutes of travel time!
Major Attractions In Wuhan
Standing proudly on the top of Snake Hill is the popular Yellow Crane Tower. Originally built for military purposes as a watchtower 1,800 years ago, it is now a top tourist attraction with its scenic, panoramic views of the city. In fact, in the Tang Dynasty, numerous literati graced the tower with their presence. Hence, leaving behind an abundance of famous poems. With classic poetry intertwining with the tower's modern beauty, this contributed to the tower's reputation as one of Wuhan's most iconic symbols!
Other things you can do in the area include relaxing with some refreshments at a nearby teahouse. This comprises of some entertainment such as traditional Chinese music performances! Or perhaps, head down to the bottom of the hill and explore the Museum of the 1911 Revolution to learn more about Wuhan's extensive history!
Living up to its reputation as the largest river in China, and the 3rd largest in the world, the Yangtze River is around 3,964 miles long. Being the largest water system in all of China, the Yangtze River is of course, of great importance to the country – historically, economically and culturally.
The Yangtze river winds all the way from the Tanggula Mountains and drains into the East China Sea at Shanghai. It is divided into 3 sections: The Upper, Middle, and Lower Reaches. It is a popular route for cruises to travel along!
Some must-see points along the river include the Tiger Leaping Gorge in North Yunan which is well-known for its turbulence and angry crashing waves. Additionally, the world-famous Yangtze Three Gorges boasts a great valley with spectacular landscapes and is one of the top 10 famous scenic sites in China.
If you decide to travel to Wuhan during spring, Wuhan University Campus is the place to go! In March, the flowers are in full bloom, surrounding Wuhan in beautiful cherry, plum, and peach blossoms! Stretched alongside the dormitory building lies the Cherry Blossom Avenue which is home to approximately 200 Tokyo Cherry Blossoms. Thus, this campus is widely celebrated for its scenic views and truly boasts aesthetically pleasing views for photography enthusiasts and those looking to get the perfect selfie!
Named after the great female general Mulan, the Huangpi Mulan Culture Ecological Tourism area features the Mulan Mountain. At 1,900 feet high, the Mulan Mountain is not only known for being a famous national geological park, but also as a renowned mountain in the Hubei Province for Taoism. Atop the mountain, you'll find ancient religious buildings such as the Pavilion of Jade Emperor and Goddess Temple.
Other exciting areas worthy of exploration include The Ancient Village Area. Standing on top of Qisi Peak – the main peak of Mulan Mountain, this ancient village was once a beacon tower. Now converted into a defense fort, its main attractions include the Mulan Hall and the South Gate to Heaven.
Additionally, the Stone Scenic Area features different kinds of charming stones in various shapes and sizes. Some even resemble human faces chessboards and Buddha!
Other areas surrounding the Huangpi Mulan Culture Ecological Tourism area include the Mulan Heavenly Lake, Mulan Grassland and Mulan Yunwu Mountain! These areas are also popular among tourists and great places to visit when touring!
Located in Central Wuhan, the East Lake Scenic Area is the largest scenic area in the city, covering an area of approximately 33 square kilometres. The park is divided into 4 areas: Ting Tao, the Mo Shan, Luo Yan Area, Chui Di Scenic Area. Each of these areas features its own unique characteristics and traits.
While the Ting Tao Scenic Area is favourable for those who prefer a leisure walk by the waterside, the Mo Shan Scenic Area is preferable for nature lovers wanting to admire the flowers. Furthermore, the Luo Yan Scenic Area is the best place for bird watching and observation in the winter. The Chui Di Scenic Area is best for those looking for a worthy challenge when climbing hills and admiring the amazing mountain view.
6.
Hubei Provincial Museum
Located in the Wuchang District, the Hubei Provincial Museum is the only provincial comprehensive museum in the entire province. It is home to over 200,000 historical and cultural relics including pottery, porcelain, jade, bronze, and ancient musical instruments. Moreover, of these relics, 812 of them are listed as first-class relics of China, and 16 are considered national treasures.
The museum is divided into 3 sections: The Chime Bells Exhibition Hall, the Chu Cultural Exhibition Hall, and the Comprehensive Exhibition Building – which is still under construction.
The Chime Bells Exhibition consists of the Exhibition Hall and the Music Hall. The Exhibition Hall features many cultural relics that were unearthed from the tomb of Yi. The most famous treasure of them all is the Chime Bells – the largest bronze musical instrument ever discovered. And, at the music hall, performances are held with musicians wearing ancient clothes, playing a replica of the Chime Bells.
The Chu Culture Exhibition Hall highlights the regional culture of the Chu State. Cultural relics showcased here include bronze vessels, lacquer works, bamboo, and wooden artifacts, and silk knitted products. In addition to this are various weapons of the Chu State, pieces of chariots and horses and more! This is definitely a must-see for history enthusiasts who want to learn more about how the ancient Chu people once lived!
One of the most famed streets in Wuhan with over 400 years of history, Hubu Lane is 150-metres long. It is crowded with various suppliers, scrumptious food stalls, shopping booths, and entertainment venues. Also known as a snack street, foodies will revel at the variety of delicious options Hubu Lane has to offer! In fact, Hubu Lane is mostly famous for offering authentic food for breakfast – the most important meal of the day!
Some renowned local delicacies include some authentic Re Gan Mian – Hot and Dry Noodles; Fried Tofu Skin, Stinky Tofu, and Shaomai – Steamed Pork Dumplings. This will definitely get you drooling and wanting for more!
Known as the Temple of Original Purity, the Guiyuan Buddhist Temple is one of the four best temples in Wuhan. In fact, the word 'Guiyuan' means to surpass the circumscription of existence and extinguishment and return to purity and tranquillity.
Though a Buddhist Temple, the Guiyuan Temple is also designed with a delicate garden style. Additionally, it has 5 courtyards: the Eastern, Western, Southern, Northern, and Middle Courtyard. Other noteworthy buildings in the temple include the Depositary of Buddhist Texts, the Great Buddha's Hall, and the Arhat Hall.
The Depositary of Buddhist Texts is a 2-story pavilion-style building and is the only ancient building with brick-wood construction in Wuhan. This features the building's architectural brilliance. The Depositary of Buddhist Texts is home to multiple Buddhist relics, sacred Buddhist scriptures, Buddhist statues, and more!
Take a look at the Arhat Hall where 500 Arhat statues are enshrined! Not forgetting the Great Buddha's Hall where monks have their day and evening classes. Additionally, it is also where the statue of Sakyamuni – the founder of Buddhism; and the coloured clay statues of the 'Island Goddess of Mercy' stands.
If you're a devout Buddhist or want to learn more about the religion, this temple is definitely the place to go for the right exposure!
9.
Jianghan Pedestrian Street
A famous commercial walking street in Wuhan, Jianghan Street has a history spanning over a hundred years. It is 1210 metres long and 10 to 25 metres wide! Symbolising commercial and modern Wuhan, Jianghan Street is one of the top commercial streets in the country!
Along the street stands buildings of various architecture styles, restaurants, department stores and stores sporting the latest fashion trends. Perfect for those who crave a little retail therapy!
Why not stroll the streets with a snack in hand? Follow the rich aroma of local snacks as this street is home to multiple small restaurants selling authentic street food such as beef noodles, spicy duck neck, and soybean hull!
Besides being a haven for mouth-watering snacks and shopping, Jianhan Street also highlights its rows of attractive, ancient European style buildings. All in all, the street itself is a 20th-century building museum! If you're into old buildings, Jianhan Street is certainly not to be missed!
Last but not least, another must-see attraction in Wuhan is the Han Show Theatre! This lantern-shaped; state-of-the-art theatre was built to house the awe-inspiring theatrical, acrobatic water spectacle – the Han Show! This dazzling acrobatic performance honors the essence of Han culture and has essentially changed the landscape of urban Wuhan.
The 3 unique features of this theatre include moveable auditorium seats, a 10 million liter performance pool, and 3 moveable LED screens – designed to be the largest in the world! Hence, its no wonder this iconic theatre is an architectural wonder. It was built with innovative technology towards their goal of constructing an exhilarating spectacle – a goal they succeeded no doubt!
So head towards the Han Show Theatre for some top-notch, quality entertainment and a unique, memorable experience like no other!
Final Thoughts
Wuhan is certainly a charming city capital with much to do! From exquisite, flavourful local street food, to lush natural greenery, and grand architecture to an extensive history, Wuhan is an explorer's paradise! So, pack your bags now and get ready for the adventure of a lifetime!