Finding A Cool Spot For Dinner And Drinks In Cape Town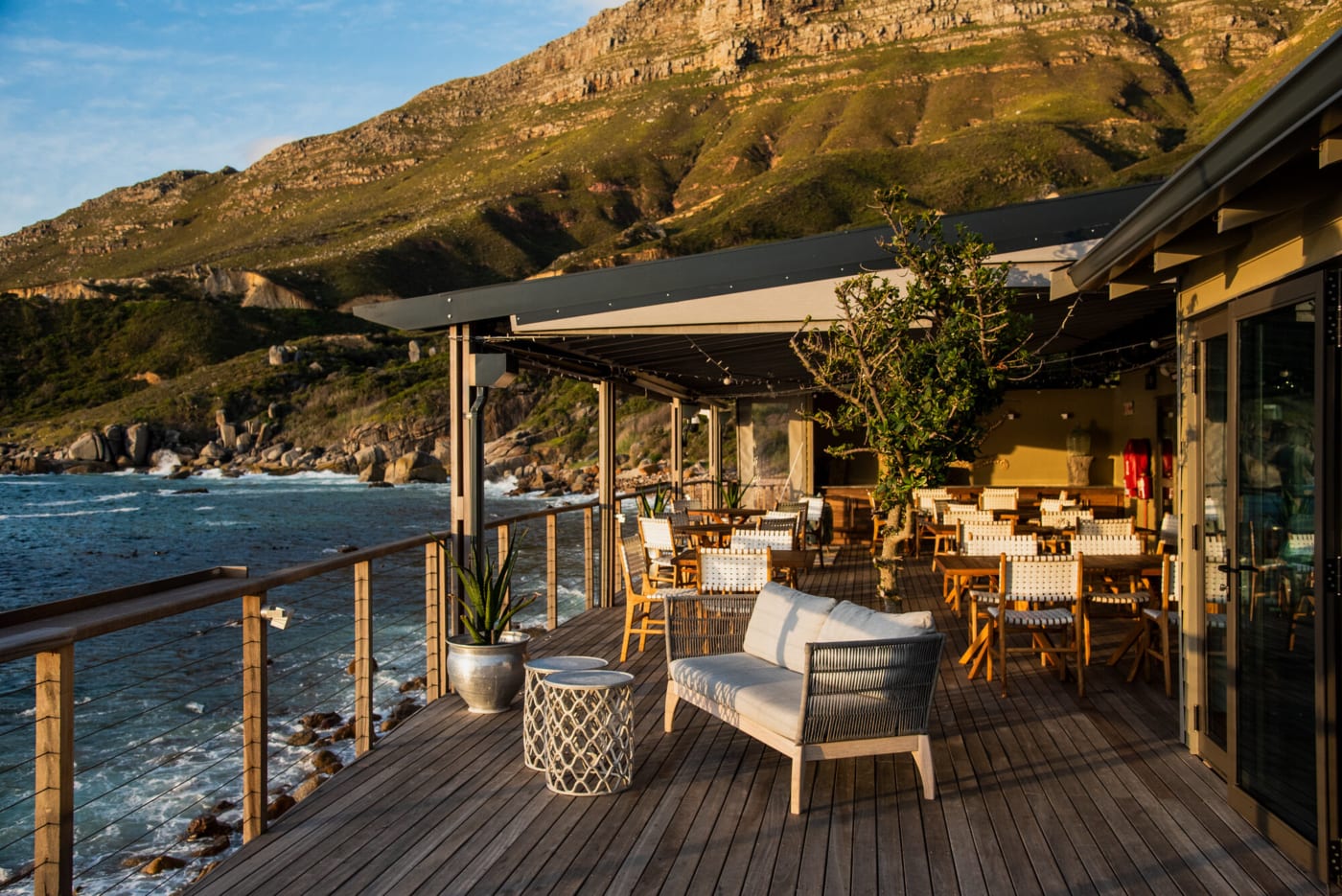 Introduction
When it comes to dining and enjoying a night out, Cape Town is a city that offers an abundance of options. From fine dining restaurants to trendy cocktail bars, beachfront establishments to live music venues, there is something for everyone's taste and preference. Whether you are a local looking for a new spot to try or a tourist wanting to experience the vibrant nightlife, Cape Town has it all.
Cape Town is renowned for its culinary scene, which combines South African flavors with international influences. The city is home to world-class chefs who create innovative dishes using fresh, local ingredients. In addition to the diverse dining options, Cape Town also boasts a thriving bar culture with a wide selection of craft beers, specialty cocktails, and award-winning wines.
One of the highlights of dining and drinking in Cape Town is the stunning backdrop. With Table Mountain overlooking the city and the Atlantic Ocean stretching beyond, the views from many establishments are simply breathtaking. Whether you choose to enjoy a meal on a rooftop terrace or sip cocktails on a beachfront deck, the natural beauty of Cape Town adds an extra element of magic to the experience.
In this article, we will explore some of the best spots for dinner and drinks in Cape Town. From popular areas to fine dining restaurants, rooftop bars to unique dining experiences, we will guide you through the eclectic choices that will surely satisfy your cravings and provide you with a memorable evening in the Mother City.
Popular Dining and Drinking Areas
Cape Town is home to several vibrant areas that are renowned for their diverse range of restaurants and bars. These areas are not only popular amongst locals but also draw in tourists who want to experience the vibrant culinary scene. Here are a few popular dining and drinking areas in Cape Town:
Long Street: Located in the heart of the city, Long Street is a bustling hub of activity. It is lined with a variety of restaurants, cafes, and pubs, offering a wide range of cuisines and drink options. Whether you're in the mood for a casual meal or looking to party the night away, Long Street has something for everyone.
V&A Waterfront: Situated in a picturesque waterfront setting, the V&A Waterfront is a popular tourist destination. Here you'll find a plethora of restaurants and bars offering everything from seafood to gourmet burgers. Enjoy a meal with a view of the harbor or relax with a drink at one of the many waterfront bars.
Kloof Street: Known for its trendy and cosmopolitan vibe, Kloof Street is a food lover's paradise. The street is lined with an array of eateries, ranging from trendy cafes to upscale restaurants. Visitors can explore a variety of international cuisines, from Mediterranean to Asian fusion, while also enjoying the vibrant nightlife.
Seapoint: Situated along the Atlantic Seaboard, Seapoint offers stunning ocean views and a relaxed dining atmosphere. Here you'll find a mix of casual beachfront cafes, seafood restaurants, and trendy bars. Enjoy a refreshing cocktail while watching the sunset over the ocean.
These are just a few of the popular dining and drinking areas in Cape Town. Each area offers its own unique ambiance and culinary delights, ensuring that you'll find the perfect spot to satisfy your cravings and enjoy a memorable night out in the city.
Fine Dining Restaurants
Cape Town is known for its exceptional fine dining scene, with a plethora of acclaimed restaurants that offer exquisite culinary experiences. These establishments showcase the culinary prowess of talented chefs who create innovative and artfully presented dishes. Here are a few fine dining restaurants in Cape Town that are worth exploring:
The Test Kitchen: Located in the trendy neighborhood of Woodstock, The Test Kitchen is consistently ranked as one of the best restaurants in South Africa. Helmed by renowned chef Luke Dale-Roberts, this Michelin-starred eatery offers a gastronomic journey through a multi-course tasting menu with inventive flavors and stunning presentations.
La Colombe: Situated in the scenic Constantia wine valley, La Colombe offers a fine dining experience in a picturesque setting. Led by chef James Gaag, this award-winning restaurant combines classic French techniques with innovative twists, resulting in an unforgettable fusion of flavors and textures.
Greenhouse: Nestled in the lush gardens of The Cellars-Hohenort hotel in Constantia, Greenhouse is a contemporary fine dining restaurant that embodies a true farm-to-fork experience. Chef Peter Tempelhoff showcases local seasonal ingredients in his meticulously crafted dishes, resulting in a culinary journey that celebrates the flavors of South Africa.
Chefs Warehouse at Beau Constantia: Located on the picturesque Beau Constantia wine estate, this restaurant offers breathtaking views and an exceptional dining experience. Chef Ivor Jones creates ever-changing tapas-style plates that highlight the best local and seasonal produce, providing a unique and delicious culinary adventure.
These are just a few examples of the fine dining restaurants that Cape Town has to offer. Whether you're a passionate foodie or simply looking for a special occasion dining experience, these establishments will undoubtedly delight your taste buds and leave you with lasting culinary memories.
Rooftop Bars and Restaurants
For those seeking breathtaking views along with their dining and drinking experience, Cape Town's rooftop bars and restaurants are the perfect choice. These elevated establishments offer stunning vistas of the cityscape, Table Mountain, and the surrounding oceans. Here are a few rooftop spots in Cape Town where you can indulge in delicious food and drinks while soaking in the scenic beauty:
The Silo Rooftop: Located on top of the luxurious Silo Hotel in the trendy V&A Waterfront, The Silo Rooftop offers panoramic views of the harbor and Table Mountain. This chic rooftop bar serves up a variety of innovative cocktails, craft beers, and a small plates menu featuring fresh and seasonal ingredients.
Cloud 9 Rooftop Bar and Lounge: Situated in the heart of the bustling city center, Cloud 9 offers a vibrant rooftop experience. With spacious seating areas, a full bar, and delicious food options, this rooftop bar is the perfect spot to relax and take in the city views. Don't miss their signature cocktails and live DJ performances on weekends.
Tjing Tjing Rooftop Bar: Tucked away in the historic Cape Town CBD, Tjing Tjing Rooftop Bar is a hidden gem that offers a cozy and intimate rooftop atmosphere. Known for its creative cocktail menu and Asian fusion tapas, this rooftop bar creates a unique experience that combines breathtaking views with delectable flavors.
The Waiting Room: Located on Long Street, The Waiting Room rooftop bar is a trendy spot to enjoy drinks and live music with a panoramic view of the city. This popular hangout offers a relaxed ambiance, comfortable seating, and a diverse drink menu, making it the perfect place to unwind and soak up the vibrant atmosphere of Cape Town.
These rooftop bars and restaurants provide not only a culinary experience but also the opportunity to enjoy the beauty of Cape Town from a different perspective. Whether you're looking for a romantic spot for a date night or a place to unwind with friends, these elevated establishments will certainly elevate your dining and drinking experience.
Beachfront Establishments
Cape Town's stunning coastline offers the perfect backdrop for beachfront dining and drinking. There are several establishments along the shores where you can enjoy delicious food and refreshing drinks while taking in the panoramic views of the ocean. Here are a few beachfront spots in Cape Town worth visiting:
The Grand Africa Café & Beach: Located in the vibrant V&A Waterfront, The Grand Africa Café & Beach provides a unique beachfront dining experience. With its white sand beach, palm trees, and relaxed atmosphere, it offers a tropical escape in the heart of the city. Enjoy a variety of dishes ranging from seafood to Mediterranean-inspired cuisine while sipping on refreshing cocktails.
Bloubergstand Restaurant: Situated on the iconic Bloubergstrand beach, this restaurant offers breathtaking views of Table Mountain across the shimmering Atlantic Ocean. Known for its fresh seafood and South African specialties, Bloubergstrand Restaurant provides a laid-back beachside dining experience that showcases the beauty of Cape Town's coastline.
Diaz Tavern: Located in the small coastal town of Mossel Bay, Diaz Tavern is a popular beachfront establishment that offers a unique combination of great food and live music. Enjoy hearty South African cuisine, such as grilled seafood and traditional braai, while listening to live bands performing a variety of genres.
Clifton Beach Bungalow: Situated on one of Cape Town's most prestigious beaches, Clifton Beach Bungalow offers a luxurious beachfront dining experience. With its stunning location and exquisite menu, this establishment provides a sophisticated ambiance and an extensive selection of fine wines and cocktails.
These beachfront establishments not only offer delicious food and drinks but also provide a memorable experience as you bask in the beauty of Cape Town's coastline. Whether you're enjoying a romantic dinner by the water or relaxing with friends, these beachfront spots are sure to leave a lasting impression.
Trendy Cocktail Bars
Cape Town is home to a vibrant cocktail culture, with trendy bars that elevate mixology to an art form. These establishments boast creative and meticulously crafted cocktails, using local flavors and innovative techniques. Whether you're a cocktail connoisseur or simply looking for a trendy spot to enjoy a drink, here are a few cocktail bars in Cape Town that are sure to impress:
Orphanage Cocktail Emporium: Tucked away in a historic building in the heart of Cape Town, Orphanage Cocktail Emporium is renowned for its inventive cocktails and stylish ambiance. The bar features an extensive menu of classic and signature cocktails, crafted by skilled mixologists who blend flavors with precision and flair.
The House of Machines: Combining a bar, café, and motorcycle workshop, The House of Machines offers a unique and edgy atmosphere. This trendy spot serves up handcrafted cocktails using quality spirits and innovative ingredients. Situated in the city center, it's the perfect place to experience the vibrant nightlife of Cape Town.
The Secret Gin Bar: Located in the historic neighborhood of Gardens, The Secret Gin Bar is a hidden gem known for its extensive collection of gin and artisanal cocktails. Kept hidden behind a bookshelf, this speakeasy-style bar offers a cozy and intimate setting, making it a favorite among gin enthusiasts.
Cause Effect Cocktail Kitchen and Cape Brandy Bar: Situated in the vibrant De Waterkant neighborhood, Cause Effect Cocktail Kitchen and Cape Brandy Bar is a destination for cocktail lovers and brandy enthusiasts. The bar prides itself on creating innovative cocktails using house-distilled spirits and showcasing the rich heritage of South African brandy.
These trendy cocktail bars in Cape Town provide an exciting and sophisticated experience for cocktail enthusiasts. With their stylish interiors, creative concoctions, and expert mixologists, they are the perfect spots to sip on expertly crafted drinks and soak up the lively atmosphere of Cape Town's cocktail scene.
Unique Dining Experiences
For those looking for more than just a meal, Cape Town offers a range of unique dining experiences that go beyond the traditional restaurant setting. These experiences take dining to the next level by incorporating elements of adventure, nature, and cultural immersion. Here are a few unique dining experiences in Cape Town that will truly leave a lasting impression:
Gold Restaurant: Immerse yourself in the rich traditions of African cuisine and entertainment at Gold Restaurant. This interactive dining experience allows guests to indulge in a set African-inspired menu while enjoying live performances of traditional African music and dance. It's a feast for the senses that celebrates the diverse flavors and cultures of Africa.
Dinner in the Sky: Elevate your dining experience—literally—with Dinner in the Sky. Suspended 100 feet in the air, this unique dining concept offers breathtaking views of Cape Town while you enjoy a gourmet meal. From sunrise breakfasts to sunset dinners, this experience is perfect for thrill-seekers looking for a truly unforgettable meal.
Caveau Wine Dinners: Delve into the world of South African wines with Caveau Wine Dinners. These intimate dining experiences take place in wine cellars or vineyards, where guests can enjoy exquisite wine pairings with gourmet meals. Engage with knowledgeable sommeliers and discover the nuances of South Africa's renowned wines.
Dining with the Penguins: Enjoy a seaside dining experience like no other at Boulders Beach. This unique location is home to a colony of African penguins, and visitors can have a picnic or dine at one of the beachfront cafes while witnessing these adorable creatures in their natural habitat. It's a rare opportunity to dine alongside wildlife.
These unique dining experiences in Cape Town offer a departure from traditional restaurant settings and provide an opportunity to engage with the city's culture, nature, and adventure. Whether you're seeking a cultural journey, scenic views, or encounters with wildlife, these experiences will undoubtedly create memories that you'll cherish for years to come.
Wine Tasting and Cellar Doors
Cape Town's wine region, known as the Cape Winelands, is a paradise for wine enthusiasts. With its lush vineyards and picturesque landscapes, it offers the perfect setting for wine tasting and cellar door experiences. Here are a few wineries in Cape Town where you can sample exceptional wines and explore the art of winemaking:
Stellenbosch: Known as the heart of the Cape Winelands, Stellenbosch boasts numerous award-winning wineries. Take a scenic drive through the rolling vineyards and visit renowned estates such as Spier, Jordan, and Delaire Graff. Enjoy guided wine tastings, cellar tours, and even food and wine pairing experiences.
Franschhoek: Another wine lover's haven, Franschhoek is known for its collection of boutique wineries. Sample exquisite wines at Haute Cabriere, La Motte, and Maison Estate, among others. Take the opportunity to explore the historic town's charming streets, fine dining establishments, and stunning mountain views.
Constantia: The oldest wine-producing region in South Africa, Constantia is located just a short drive from Cape Town's city center. It offers a selection of world-class wineries such as Groot Constantia, Klein Constantia, and Buitenverwachting. Explore the beautiful vineyards, taste their award-winning wines, and learn about the rich history of winemaking in the region.
Paarl: Paarl is home to several well-established wine estates that provide memorable wine tasting experiences. Visit Fairview for a cheese and wine pairing, Spice Route for a wide range of artisanal wines, or Laborie for stunning Cape Dutch architecture and sparkling wine tastings.
These wineries offer cellar door experiences that go beyond just wine tasting. Many of them provide guided tours of their vineyards and cellar facilities, allowing visitors to learn about the winemaking process from grape to bottle. With breathtaking settings and exceptional wines to sample, the Cape Winelands is a must-visit destination for wine enthusiasts.
Craft Beer Bars
While Cape Town's wine scene is renowned, the city also has a thriving craft beer culture. Craft beer bars have been popping up all over, offering a diverse range of locally brewed beers and ales. These bars are a paradise for beer enthusiasts and provide a unique opportunity to taste artisanal brews. Here are a few craft beer bars in Cape Town that are definitely worth a visit:
Devil's Peak Brewing Company Taproom: Located in the trendy suburb of Salt River, Devil's Peak Brewing Company Taproom is a popular spot for craft beer lovers. They offer a wide range of their own beers on tap, as well as guest beers from other local breweries. Enjoy a pint while taking in the industrial-chic atmosphere of the taproom.
Jack Black's Taproom: Situated in the suburb of Diep River, Jack Black's Taproom is known for its quality craft beers and laid-back vibe. They have a variety of beers on tap, including IPAs, stouts, and lagers, all brewed on-site. Pair your beer with delicious pub-style food and enjoy live music on weekends.
Woodstock Brewery: Located in the eclectic Woodstock neighborhood, Woodstock Brewery is a must-visit for any craft beer enthusiast. The spacious brewery boasts a taproom where you can sample their range of unique and flavorful beers. Their outdoor beer garden is the perfect place to relax and enjoy a cold one with friends.
Drifter Brewing Company: Nestled in the suburb of Woodstock, Drifter Brewing Company is known for its experimental and innovative brews. The taproom offers an ever-changing range of beers, from hoppy IPAs to barrel-aged sours. Sit back, sip on unique flavors, and soak up the vibrant and artistic atmosphere.
These craft beer bars in Cape Town showcase the city's growing passion for artisanal brews. Whether you're a seasoned beer lover or just starting to explore the world of craft beer, these establishments provide a fantastic opportunity to taste and discover locally brewed beers in a relaxed and friendly setting.
Live Music Venues
Cape Town is a hub of live music, offering a vibrant and diverse music scene that caters to all tastes. From jazz and rock to Afrobeat and indie, there are numerous venues where you can catch talented local and international artists performing live. If you're a music lover in search of amazing live performances, here are a few venues in Cape Town that should be on your radar:
The Waiting Room: Situated on trendy Long Street, The Waiting Room is a popular venue known for its eclectic lineup of live music acts. From local bands and solo artists to DJ sets, this intimate venue offers a space for emerging and established musicians to showcase their talent across various genres.
Kirstenbosch Botanical Gardens: Experience breathtaking live music performances in the beautiful outdoor setting of Kirstenbosch Botanical Gardens. The Kirstenbosch Summer Sunset Concerts series hosts a variety of local and international artists, allowing you to enjoy live music while surrounded by the stunning natural beauty of the gardens.
The Crypt Jazz Restaurant: Located beneath the historic St. George's Cathedral in the city center, The Crypt Jazz Restaurant offers an intimate and sophisticated setting for jazz enthusiasts. Enjoy live jazz performances from local and international artists while indulging in delicious cuisine and a wide selection of wines.
Cape Town International Jazz Festival: In March, Cape Town comes alive with the Cape Town International Jazz Festival, one of the largest jazz festivals on the continent. This multi-day event features an impressive lineup of local and international jazz artists performing across various stages, making it a must-attend for jazz lovers.
These live music venues in Cape Town provide a platform for talented musicians to showcase their artistry and for music enthusiasts to immerse themselves in the vibrant local music scene. From small intimate spaces to large festival stages, there's no shortage of venues where you can enjoy unforgettable live performances in the Mother City.
Food Markets
Cape Town is a haven for foodies, and one of the best places to explore the city's culinary delights is at its vibrant food markets. These markets showcase a diverse range of flavors, cuisines, and artisanal products, making them a paradise for those seeking fresh and flavorful food. Here are a few food markets in Cape Town that are not to be missed:
Neighbourgoods Market: Located in the trendy neighborhood of Woodstock, the Neighbourgoods Market offers a sensory feast of food, art, and design. This bustling market is home to a variety of food stalls serving up a wide range of international and local dishes, from gourmet burgers to Thai street food. Savor your meal while enjoying live music and browsing through artisanal crafts.
Bay Harbour Market: Situated in the picturesque fishing village of Hout Bay, the Bay Harbour Market is a lively weekend market that showcases the best of Cape Town's food, fashion, and music. Sample a variety of delectable treats from different food stalls, including artisanal bread, fresh seafood, gourmet pies, and more. Don't forget to explore the craft stalls and enjoy the vibrant atmosphere.
Old Biscuit Mill: Nestled in the vibrant neighborhood of Woodstock, the Old Biscuit Mill is not just a market but a thriving creative hub. Every Saturday morning, the market comes alive with a plethora of food stalls offering everything from artisanal chocolates and pastries to farm-fresh produce and local cheese. Explore the indoor market and outdoor courtyard, and experience the vibrant energy of this iconic Cape Town institution.
Root 44 Market: Located in the Stellenbosch Winelands, the Root 44 Market is a popular weekend destination for locals and tourists. This market showcases a variety of food stalls, craft beer, local wines, and live music. Indulge in artisanal foods, browse through unique crafts, and enjoy the relaxed atmosphere of this charming market.
These food markets in Cape Town provide an opportunity to experience the city's vibrant food scene and support local vendors and artisans. Whether you're in search of delicious street food, fresh produce, or unique handmade crafts, these markets are the perfect places to explore and indulge your taste buds.
Conclusion
Cape Town is a city that delights in offering a diverse and captivating dining and drinking scene. From popular dining and drinking areas to fine dining restaurants, rooftop bars to beachfront establishments, trendy cocktail bars to unique dining experiences, and wine tasting to craft beer bars, the city caters to all tastes and preferences. With its stunning natural beauty, vibrant culture, and creative culinary scene, Cape Town provides a memorable experience for locals and visitors alike.
Whether you're a food enthusiast, a wine connoisseur, a cocktail lover, or a music aficionado, Cape Town has something to offer that will satiate your desires. The city's restaurants and bars showcase the incredible talent of chefs, mixologists, and musicians who contribute to the rich tapestry of Cape Town's culinary and cultural landscape.
Indulge in a fine dining experience at one of the acclaimed restaurants, sip craft beers at trendy bars, immerse yourself in the vibrant music scene at live venues, or explore the flavors of Cape Town at bustling food markets. The choices are endless, and each experience will leave you with lasting memories.
With its picturesque vistas, diverse neighborhoods, and an abundance of culinary delights, Cape Town is truly a destination worth exploring. So embark on a culinary adventure, discover new flavors, immerse yourself in the local culture, and enjoy the vibrant atmosphere that makes Cape Town a one-of-a-kind destination for dining and drinking.