Everything You Need To Know About The Ace Hotel Palm Springs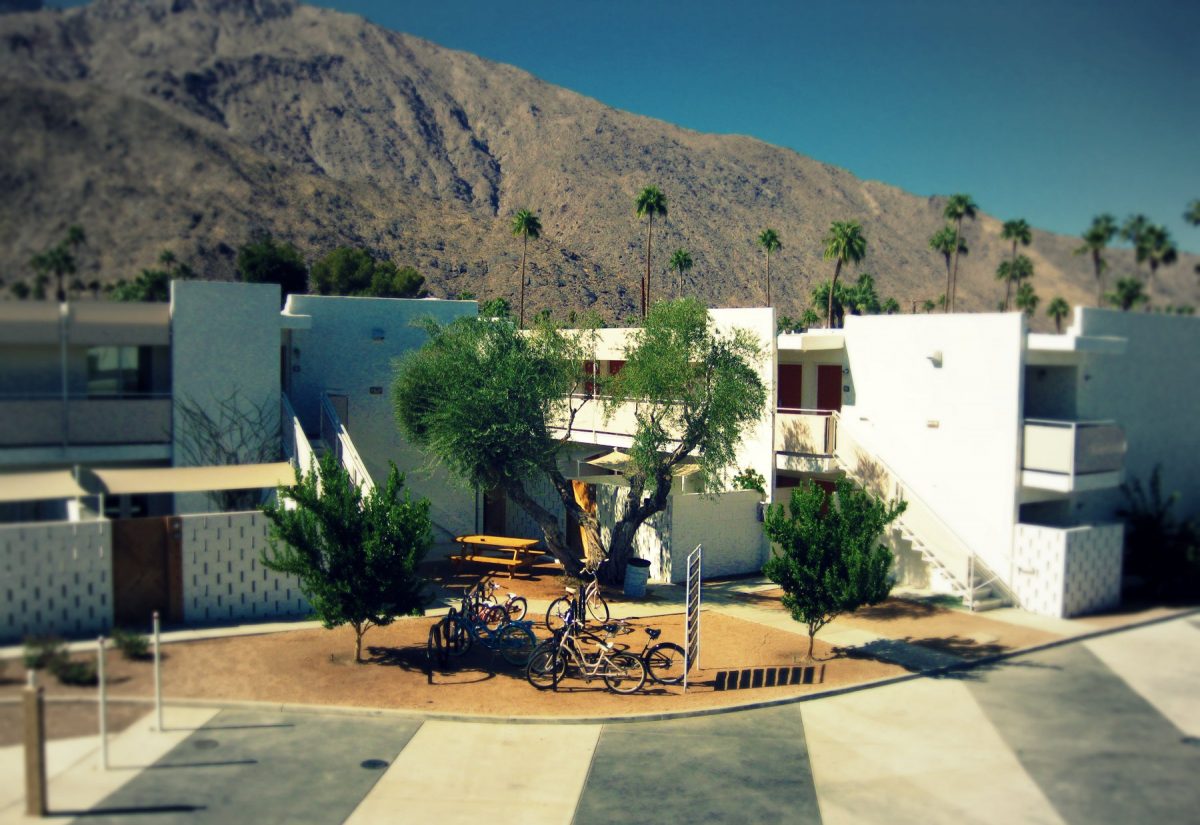 Looking to travel to Palm Springs, California for your next vacation? Confused about which accommodation is the best one for you? Fret not! We have you covered. The Ace Hotel Palm Springs is the place to go if you're looking for maximum comfort and the utmost relaxation! We've taken the liberty of reviewing the premises and presenting you with the resort's many amenities.
The Best Hotels In Palm Springs
Palm Springs is known to be abuzz with so many activities. As such, you can pretty much pick any place in the area for accommodation, and you'll never get bored. However, the Ace Hotel ranks as one of the best hotels in the area. It has further gathered more than 186,000,000 real-time reviews from guests who have stayed in the place. Numbers don't lie!
Where Is Ace Hotel Palm Springs?
Ace Hotel Palm Springs is located in southern California. This place is a modern oasis for those seeking a place to unwind from the hustle and bustle of city life. A great advantage to this place is its close proximity to the airport. You only need to drive for 10 minutes before you can finally kick back and start relaxing in the comfort of your hotel room!
Hotel Details Of The Ace Hotel Palm Springs
Check-in starts at 3:00 P.M. whilst checking out runs till 12:00 P.M. Guests below 21 years of age are required to be checked in by their official guardians or parents. A credit card and a photo ID are also to be shown at this juncture.
Special requests will be honoured upon availability. Additional charges may be levied on such.
The hotel accepts several credit cards. Feel free to use Visa, Mastercard, American Express, JCB, UnionPay, and Discover cards. The rights to pre-authorised credit cards before a guest arrives at the facility is reserved by the hotel.
Policies for pre-payment and cancellation vary depending on the type of room in question.
Accommodation At Ace Hotel Palm Springs
There are various types of rooms with different price tags for every traveller, even those with a budget! Each room comes with varying amenities, sizes, beds, and views. To help you out, here's a quick guide to Ace Hotel's room accommodations!
| | | | |
| --- | --- | --- | --- |
| Room Type | Size | Bed and Pax | View |
| King lounge | 31 Square meters | 1 King bed and 2 twin beds for 4 people | Mountain and pool views |
| Standard king room | 25 Square meters | 1 King bed for 2 people | City, mountain and pool views |
| Standard double room | 25 Square meters | 2 Full beds for 4 people | City, mountain, and pool views |
| Patio room with fire place | 46 Square meters | 1 King bed for 2 people | Mountain view |
| Patio room with garden | 46 Square meters | 1 King bed for 2 people | Mountain and garden views |
| Ace suit | 105 Square meters | 1 king bed but allows for a maximum of 2 adults and maximum of 2 kids | Mountain view |
| Simple ace suit | 52 square meters | 1 king bed for 2 people. | Mountain and pool views |
As a rule of thumb, all rooms in Ace Hotel Palm Springs are air-conditioned. They all have a private bathroom, showers, hair-dryers, and bathtubs. You will be provided with a bathrobe and a towel, too. Each room is also furnished with an MP3 docking station and a flat-screen television set.
All rooms are non-smoking rooms. However, there is a designated smoking zone within the facility.
Additional Details About The Ace Hotel Palm Springs
For as long as you are staying in the hotel, free parking is guaranteed day and night. Save those bucks associated to extra parking costs for something else. Perhaps, channel them to your shopping budget!
Additionally, there is free wireless internet access, so feel free to surf to your heart's content. You can easily connect to the hotel's wi-fi and upload your vacation pictures on social media! Or, stay in, chill, and watch the latest episode of your favourite Netflix shows.
The unique thing about this hotel is the fact that they are pet-friendly. No need to worry about leaving your furry friends all alone back home. You can take them with you on your vacation to the Ace Hotel Palm Springs! Some charges may, however, be levied here. But we believe there's no expense too great for the comfort and company of your fur-babies.
Of course, a hotel isn't complete with a pool to lounge in. The Ace Hotel Palm Springs doesn't have one but two outdoor swimming pools and even an outdoor fireplace! Perfect for once you are done sweating it out in its state-of-the-art gym.
Fitness-lovers will also enjoy the bicycle rentals at their disposal herein. If you're in the mood for a little bit of pampering, the hotel also offers spa services! Additionally, you can access the Swim Club for free once you've checked in.
Are Children Allowed In Ace Hotel Palm Springs?
Yes, children are welcome at the Ace Hotel Palm Springs. This is a family-friendly hotel, after all. The room selected determines the maximum number of children allowed to use the existing beds.
Extra beds and cribs are allowed to the maximum number a room can accommodate. Any additional fees levied with regards to the children's stay will be paid for separately and not as part of the total cost.
Food And Drinks At The Hotel
Delicious meals are served in the hotel — just name it. Be it breakfast, lunch, brunch, or dinner. And there are fancy kids' meals to keep the little ones satisfied and full.
The hotel's restaurant, Kings Highway, serves both American and international cuisines. It is open for breakfast, brunch, lunch, dinner, and cocktail hour.
The restaurant allows reservations. Both indoor and outdoor seating arrangements are available for you to choose from. It operates with the a la carte style of menu.
Additionally, there is an assortment of drinks to quench your thirst — water, wine, beers, and a drinks vending machine to top it all up. Consider indulging in their cocktail hour, too, just to spice the taste buds a little bit.
And for those who want to unwind with a glass of wine (or two!), the hotel has a bar at your disposal.
Other Interesting Places Near The Ace Hotel Palm Springs
Is the deal sealed once you check into Ace Hotel Palm Springs? Absolutely not. There are lots of other amazing places you can visit during your stay.
Perhaps, your first move could be a trip to the Palm Springs shopping square. Be sure to walk away with a wonderful souvenir, something that will remind you of your fabulous time in Palm Springs.
There are nearby golf areas, too. Canyon Estate Golf Course, Escena Golf Club, and O`Donald Golf Course are some of them.
The Moorten Botanical Garden is just 500 meters from Ace Hotel Palm Springs. It's a perfect place to enjoy a calming nature walk, that is, if that's what you're looking for.
The Ace Hotel Palm Springs guarantees value for money. The services are impeccable and highly standardised. Think of it as a home away from home!
Now that you know where you're going to be staying, check out all the things you can do whilst in Palm Springs, California!