8 Best Things To Do In Cork, Ireland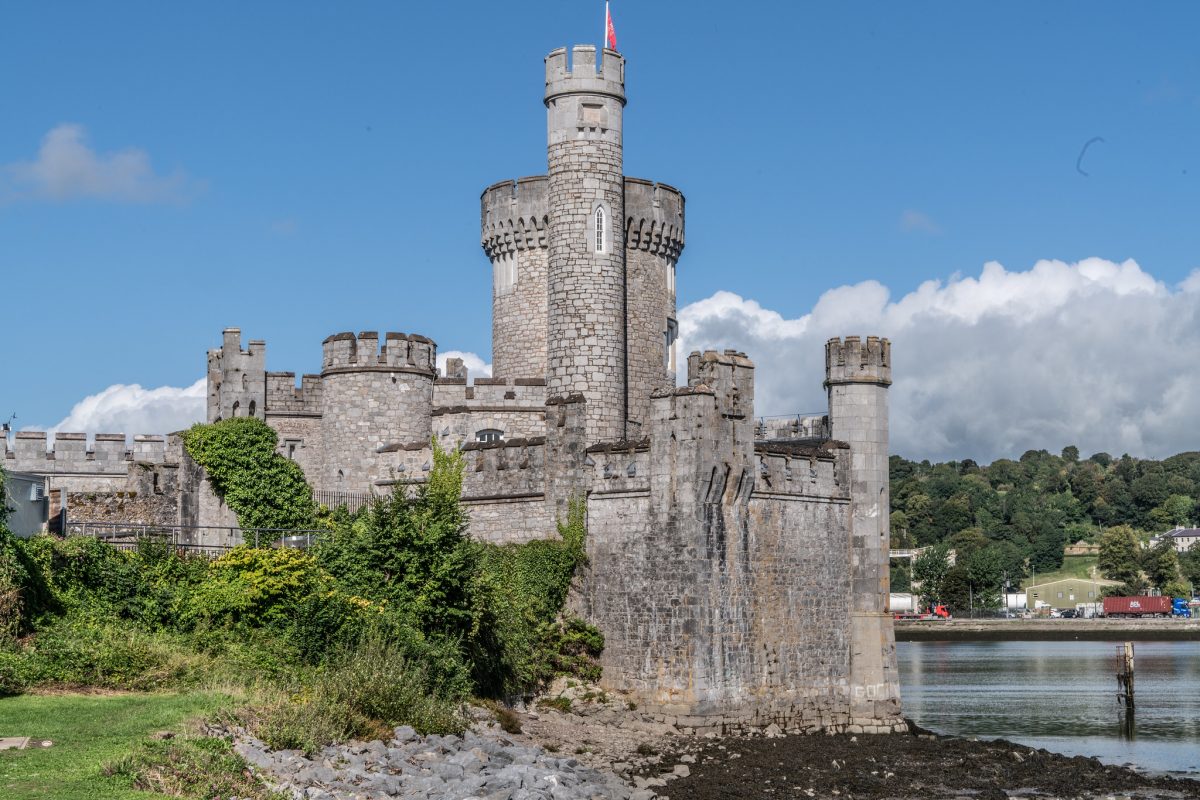 Our hearts always yearn for a great vacation in a wonderful country that bubbles with picturesque landscapes and delicious cuisine.
So, while pondering through the various continents to trot around the globe, an inevitable option that you can never let go off your mind is the ever splendid Europe. Nonetheless, a European tour is never complete without the ever talked about Ireland.
A country that has been the melting pot of vibrant culture, castles, whiskeys and sumptuous food, should by no means be a miss. Considering the magnitude of Ireland, it isn't possible to pay a visit to every beautiful city the country cradles. So why not selecting the less explored places that can unravel the hidden gems it encompasses?
That's the sheer reason why we have decided to provide you with a guide that talks elaborately about the amazing things to do in Cork.
Cork is a ravishing land that ensures you to leave you mesmerized with every little thing you stumble upon. To get a pampered and relaxing vacation, Cork is our first choice in Ireland, wanna know why? Read further!
1.
Get Enthralled By The Magnificent Blarney Castle
Ireland and castles are always inseparable. Castles have always shown a beautiful phase of Europe's past.
As gigantic and huge as it could ever be, this imposing Blarney Castle in Europe is a sight to behold. With a history that dates back to six centuries, the castle is a major tourist attraction of Cork.
Spend an entire day in Blarney Castle, because such is the huge list of attractions you find within. With a dungeon that is known to have the bitter past of imprisoning people, a grand residence known as the court and a Badger's Cave that craves to recite so many stories and much more, you will never fall short of activities when you are here.
Blarney Castle is also home to the very popular Blarney stone. As a result, tourists storm inside this castle to blow a kiss on the Blarney stone to be endowed with the eternal gift of gab (eloquence), which is a common belief amongst locals residing in Cork.
2.
Experience The Tranquility In St Fin Barre's Cathedral
What makes this cathedral a breathtaking monument is its copious sculpture with biblical images. This makes the church really unique, and a place worth the visit when you are in Cork. The most famous architect of Ireland, William Burges, had this project as his first commission, later paving way for his grand and illustrious career.
The cathedral has plenty of stained glass windows which have always garnered the attention of tourists and locals alike.
The St Fin Barre's Cathedral is open to people of all race, religion and caste. The opening hours of the church are from 9:30 am to 5:30 pm.
There are tailor-made tours conducted by the church for tourists. For more information, you can visit the official site of the cathedral.
3.
Satiate Your Taste Buds In The English Market
A vacation in Cork is never complete without paying a visit to an English Market which is home to a wide variety of farm-fresh vegetables and fruits. Name a vegetable or a fruit of your interest and its quite difficult to not spot it inside the market.
Sprawled at length from the Grand Parade to Princess street, the English market in Cork is the place where most of the famous restaurants get their raw materials from. The market is not just a mere hub for fruits and vegetables. It also has fresh herbs, cheese, meat, cookies and much more!
All those who are drooling for some Irish delicacies, you are at the right spot. Without any mix of artificial preservatives and colours, you get the most authentic regional cuisine inside the market.
So mark our words, it is quite difficult to return back with an empty hand or an empty stomach, that's what this English Market can do to you.
4.
Adore The Animals At The Fota Wildlife Park
In a few kilometres from the main city of Cork, in Fota island is where you find one of the most popular Fota Wildlife Park.
Unlike the other national parks and zoo all across the globe, this place is a non-profit wildlife park. Similarly, it is as dense as it could ever get because it occupies more than 100 acres of land, where most of the animals can walk around freely without any strict rule or regulations.
Due to the above factor, the Fota Wildlife Park has received many awards and recognitions for the animal conservation policies. They continue to follow this legacy for a very long time.
Also, by incorporating the cheetah run, the wildlife park has become the pioneers in this field in Ireland.
5.
Explore The BlackRock Castle Observatory
This castle observatory has everything to keep the science lovers really intrigued and content. The exploration room talks about the landscapes of Cork, the trade conducted in the past, the thieves that went deep inside the harbour of the country, and much more. All these happen in an interactive manner that makes you glued to it.
Do not miss on the most acclaimed award-winning 'Cosmos at the Castle' exhibition which gives in-depth information about the universe.
They have accommodated so many other activities where you get to share your idea and knowledge about aliens with a virtual astronaut. Here, you get to know how life came into existence on earth. Basically, they have tried to cover all major aspects related to science.
Spend an entire day in the BlackRock Castle Observatory and utilize the opportunity to learn an unlearn!
6.
Escape To The Ballycotton Cliff Walk
If you are up for a long walk along the meadows after the tedious city vibes, escape to the Ballycotton Cliff Walk which is a long stretch of five miles that take you directly to Ballyandreen beach from Ballycotton village. Don't forget to take a bite from the amazing seafood restaurants lined beautifully along the cliff.
This place is a perfect escapade for the locals whenever they want to relish on some good food and relax. So keep aside your worries and be less hesitant to step into this beautiful little countryside.
7.
Know Some History In Cork City Gaol
This was a prison initially to the males and females. All those people who committed a crime were put inside this jail. Later it was just constrained to females.
The prison was closed for a long period and underwent a renovation much later. In the early 90's it was open to the public as a major tourist attraction of Cork.
It may not be a pleasant experience, however, taking a stroll inside this prison of real historical significance would be a great idea. They have evening tours which help you understand more about the past of this prison.
8.
Do Not Miss The St Annes Church
Extremely famous for the Shandon Bells, St Annes Church requires a visit if you are in Cork. The bells are a part of the church since the 18th century. This is the sheer reason why the church has been a major tourist attraction over the years.
Here, tourists are in abundance, to listen to the sound of the Shandon Bells and also, ring the bells if provided with a great opportunity!
Also, do not forget to get the 360-degree panoramic view of the city from the top of the St Annes Church.
When you are in Cork you see a very prominent red sandstone from a corner and a white ashlar limestone from another nook which makes it a wonderful landmark on the skyline.
So gear up and pack your bags for the much-awaited European tour. We 're-emphasise' on adding this lovely city in your travel itinerary.