5 Best Places to Stay in Malta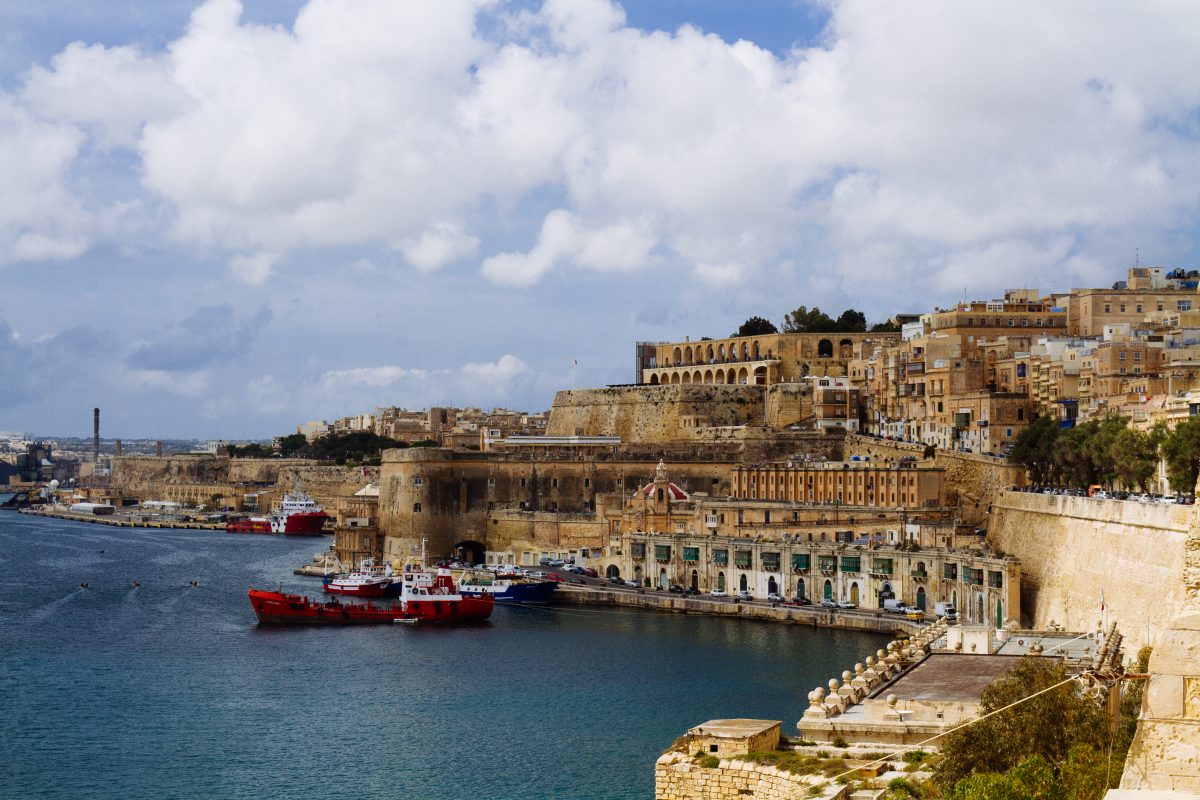 Malta is a group of European islands located between Sicily and Northern Africa. The island's capital is Valletta. The country is becoming increasingly popular with visitors for the vast history contained within its borders, as well as treks available on its less inhabited, more rural islands. You'll find plenty of places to stay in Malta hotels, as well as privately owned apartments and villas. You can even stay on a yacht in some areas of Malta rather than a hotel.
Where to Stay in Malta Hotels
With your time in Malta, one issue that you may have is that cities lack clearly defined boundaries. Some of the best places to stay in Malta are areas surrounding the city of Valletta, such as Birgu and Sliema.
Public transportation can help you get around the main island of Malta, but you should also keep in mind that travel times can vary. Distances that should only take a few minutes to traverse may take an hour when you're on the island. You might be wondering where to stay in Malta, and you'll find that there are a variety of options available across the country. Staying in privately owned apartments is becoming increasingly common for visitors who want to stay with budget-friendly accommodations.
1.
Stay in Casa Ellul in Valletta
When you stay in Valletta, there are few budget options available. What is more common are boutique hotels, and one that is popular with luxury travelers is Casa Ellul. This hotel contains luxury interiors and offers a range of amenities. Think private balconies and Jacuzzis in your room. Other hotel options include 5-star luxury options. If you need a more affordable option, look into AirBNBs and privately rented apartments. There aren't many budget options in this capital city, so be prepared to pay for the convenience of staying so centrally located. Early booking for your Maltese hotel is important because accommodations are limited.
Valletta is a great place to stay even in the off-season. You can explore the Baroque architecture and the vast number of historical attractions in the city. After you've spent your day seeing the sites, there are plenty of dining options to keep your meals varied while you're in town. Unlike some of the other cities in Malta, there aren't any beaches in Valletta. Instead, if you want to get in the water, there are a few rocky places that access the waters surrounding the island of Malta, where it's nice to enjoy the water.
You'll find plenty of things to do in Malta. Come visit St. John's Co-Cathedral, which was established in the 16th century by the Knights of St. John, a Roman Catholic order who established the city. Also related to the Knights of St. John is the Grandmaster's Palace, which was established between the 16th and 18th centuries as the residence of the order's Grand Master. The National Museum of Archaeology is another popular site with visitors to Valletta.
2.
Stay at The Duke Boutique Hotel on Gozo
Gozo is the second-largest island in Malta, and it tends to be a more relaxed area than the main island of Malta. One of the top hotels to stay in here is The Duke Boutique Hotel. It features a classic contemporary design, and it is located in Victoria, the capital city of Gozo. In addition to comfortable features like air conditioning, the rooms offer a minibar. Splurge on one of the nicer rooms and get a Jacuzzi on a private terrace. The rooms are soundproofed, which offers some advantages since this is not in a quiet part of town.
There are plenty of other options on the island of Gozo in Malta where you can stay. Enjoy a 5-star luxury hotel such as Kempinski San Lawrenz. More budget-friendly hotels include the San Andrea Hotel. As a more budget option, you can stay like many Maltese locals when traveling to Gozo and stay in a farmhouse or villa, such as the Qronfla Farmhouse B&B.
If you're looking for a quiet place to stay in Malta, Gozo is an excellent place to visit. You can enjoy the beaches that are largely untouched by man. You may want to rent a car to travel around easier than with public transportation unless you stay in the capital city of Victoria.
Many of the activities on Gozo that are popular to do include activities on the water. Go snorkeling or SCUBA diving in the Blue Lagoon, which is one of the more popular destinations on the island. You can also visit the Azure Window, where you can experience cliff-diving and snorkeling at its finest.
3.
Stay at 115 The Strand Hotel and Suites in Sliema
Sliema is a popular place for visitors to stay when coming to Malta, and the city offers a range of activities and places to stay. Near the coastline, one of the best hotels you'll find is 115 The Strand Hotel and Suites. This hotel has kept up with regular refurbishments, so it's a comfortable place to stay. Many of its rooms offer a view of the surrounding sea in a relaxing atmosphere.
If you're not set on staying in a hotel in Sliema, you might want to consider a private apartment or an AirBNB rental. These are becoming more commonplace, although they are typically located in the center of the city, away from the water. That said, they tend to offer more value and easy access to places to tour.
As a popular tourist destination year-round, you'll want to pick a place to stay for your time in Malta and book it early. The center of town tends to be quieter for visitors, but regardless of where you go, there are plenty of dining options. The town also boasts a number of pubs, which largely relate to the city's British ties.
When you're staying in Sliema, you can enjoy the beaches or the historical structures. Come visit the St. Julian's Tower, a 17th-century watchtower. You'll also find historic churches, such as Stella Maris Church. You can also hop on a ferry and take a quick trip over to Valletta if you haven't seen enough of the island's history.
4.
Stay at Dolmen Resort Hotel in the Areas of Buggiba, Qawra, and St. Paul's Bay
In the northern area of Malta, you'll find three nearby seaside towns, Buggiba, Qawra, and St. Paul's Bay. There are different options for staying here, but one of the better hotels is Dolmen Resort Hotel. It is located on the coast of Buggiba and has one of the better locations in the area, within easy walking distance of the bus terminus, beaches, and places of interest.
Other than this hotel, your best options in the area are generally to be found in Qawra, although many of the hotels are considered to be more of the "cheap and cheerful" variety, offering mainly a place to lay your head at night. Some, such as the Dolmen Resort do offer spa facilities, pools, and saunas.
These three towns blend into each other, so addresses and locations may cross city boundaries. If you're looking for beaches, Buggiba has an artificial sandy beach, while Qawra has a rocky beach known as Ta' Fra Ben. St. Paul's Bay features several smaller beaches.
Within this area, there are other things to do than just visit the beaches. Why not explore the Malta National Aquarium, especially if you're traveling to Malta with your family? There's also the Mosta Rotunda and Skorba Temples that are great places to experience the history of Malta.
5.
Stay at the Maritim Antonine Hotel & Spa in Mellieha
Mellieha is a popular place to visit in Malta, with the largest sandy beaches on the island. Staying at Maritim Antonine Hotel & Spa is a great option for visitors. It is a 4-star hotel but offers great value and affordability. The hotel has nice pools and good facilities. it's family friendly, and the hotel even offers babysitting services if you might want to have a date night while you're in town. The hotel also offers a free beach shuttle service to get down to Mellieha Bay. The biggest concern with the hotel is its proximity to traffic and that it exists on a steep hill.
There are limited options in Mellieha, especially closer to Mellieha Bay. In addition to the hotels in the area, you may find better value at privately rented apartments. While this area can be a busy seaside town, especially during the high tourist season, it tends to be less busy than other areas of Malta and gives you a taste of daily village life on the island.
The town of Mellieha tends to be quieter than some other areas, without a lot of nightlife. Instead, people come for the beaches. In addition to Melleha Bay, there's Golden Bay and Ghajin Tuffieha on the east coast of Malta. One problem that visitors may find is that this isn't a great area for mobility-impaired visitors to come to, given the town's location on a steep hill.
In addition to the beaches of Mellieha, you can enjoy ocean-related activities, such as SCUBA diving in Cirkewwa. The town is also home to Saint Agatha's Tower, which is a 17th-century fortress and offers island views all around.
The Weather in Malta
Malta is one of the warmest countries in Europe, so you're sure to be comfortable during your stay on the islands. The average sea temperature is the highest in Europe, at around 68 degrees Fahrenheit or 20 degrees Celsius. There are over 3000 hours of sunshine each year, so you'll be able to work on your tan no matter what time of year you come to Malta.
You will want to pack a light jacket or sweater for the evenings, as the nights tend to be a bit cooler than the daylight hours. The average daily temperature in Malta is 73 degrees Fahrenheit or 23 degrees Celsius, while nighttimes average around 61 degrees Fahrenheit or 16 degrees Celsius. Summers tend to last roughly from April to October, with very short spring and fall seasons on the island. The coldest and windiest months are January and February, and it's recommended that you pack a sturdy umbrella, as well as layers of clothing.
Costs in Malta
Malta is a European country, and it utilizes the Euro as its form of currency. While certain commodities are inexpensive in the country, you will find that some items may be higher priced than elsewhere in Europe. Overall, Malta is an affordable place to visit, with 4-star hotel rooms costing in the neighborhood of 120 to 150 Euros per night. You can certainly find budget accommodations for less than that or rent a privately owned apartment for a few nights.
According to Numbeo, a meal at an inexpensive restaurant may cost roughly 15 Euros, while a mid-range restaurant for two may cost more, at around 50 Euros. A bottle of water is usually around 1 Euro. Local transportation on the bus may only cost you 1.50 Euros, one way, but taxis tend to be more expensive.
Getting in and around Malta
Malta is part of the European Union so traveling between it and other European countries is largely straightforward. You'll want to make a plan on how to get to Malta when you're planning your trip. If you're already in Italy, you can take a ferry from Sicily to Malta; there are more than a dozen ferry trips between the two on a given week. More commonly, people fly into Luqa Airport, which is located on the main island of Malta.
You can rent a car to travel around Malta or use public transportation. If you're staying in one of the major city areas, public transportation is a viable — and more affordable — option. If you're traveling to Gozo or spending a longer time on the island, you may want to hire a car to get around the islands. Especially when staying in busier cities, you will want to make sure that your hotel offers parking, as public parking can be few and far between.
All in all, Malta is a great place to visit. If you're looking for a less beaten path, the island of Comino is uninhabited and makes for a great place to visit. No matter what you're coming to Malta for — sandy beaches or a look at history — you're sure to find what you're looking for. The weather is mild and the locals are welcoming. Whenever you chose to go, have a great trip!