15 Must-See Attractions in Richmond, Virginia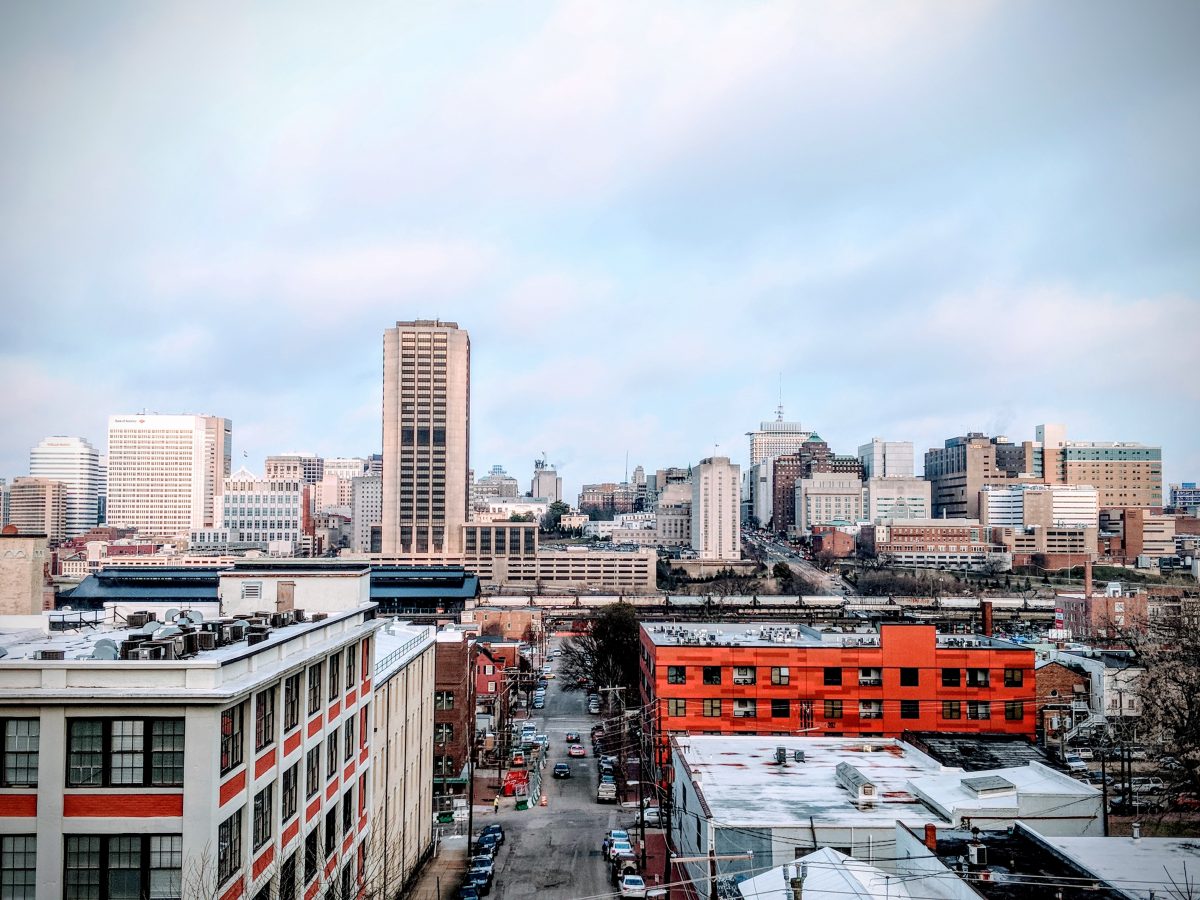 Richmond, Virginia is a place with a very rich history in America. Deeply involved in early American history, there are plenty of museums, memorabilia, statues and more to commemorate historical figures. The city of Richmond was founded in 1737. It was very significant during the Civil War, as it was the capital of the Confederacy. Other than being richly significant in history, there is fun, good food, sports, great entertainment and so much more waiting for you.
On Buzzfeed's list of Best Street Art in the World, Richmond took up a spot! Wherever you go make sure to keep your eye out for unique street art. As an option, travel around the city using their bike-sharing program. This is an excellent and inexpensive way to explore the city if you don't have a car. Each ride costs US$1.75, or a day pass which cost US$6. Passes can be bought at any RVA Bike Share kiosk.
Once you're all set, make sure you visit these 15 must-see attractions in Richmond, Virginia.
1.
Virginia Museum of History and Culture
The Virginia Museum of History and Culture is your one-stop for everything historically significant in Virginia and America. From fossils to artefacts and 21st Century documents, this museum is a must-see attraction. Learn about those who fought for equality and meet heroes from the past. The museum is extensively educational and interactively captivating. Even young ones will find themselves captured by this richly informative museum.
Galleries and the museum gift shop are open daily from 10 am to 5 pm. The Library is closed on Sundays but is open every other day from 10 am to 5 pm. Suggested admission fee for adults is US$10 and US$5 for youths aged 6 to 17. It is located at 428 N Arthur Ashe Boulevard. Richmond, Virginia, 23220.
2.
Lewis Ginter Botanical Garden
Spend a day in paradise at the Lewis Ginter Botanical Garden. This beautiful space of greenery comes with ever-changing events and exhibits that both educates and entertains. Here you'll learn to appreciate plans like never before. In addition, children will love the hands-on gardening and other activities offered here. Be sure to check their website for a very long list of currently running exhibits and activities.
The gardens are open from 9 am to 5 pm daily. During the summer, opening hours will be extended to 9 pm on Thursdays. Admission for adults is US$13 and US$8 for children aged 3 to 12. You'll find this paradise at 1800 Lakeside Avenue, Richmond, Virginia, 23228.
3.
Virginia State Capitol
This building is famous for being designed by Thomas Jefferson in 1785, with assistance from Charles Louis Clérisseau. It was the first building in America to be modelled after a classical Roman temple. Rich in history, 130 paintings honour distinguished Americans. A life-size marble statue of George Washington by Jean Antoine Houdon stands proudly in the Center of the Capitol. In addition to being rich in history, the Capitol and surrounding grounds are simply beautiful.
Visitors can take a free guided tour from 9 am to 5 pm from Mondays to Saturdays. Self-guiding brochures are also available for those who prefer it instead. The Virginia State Capitol is waiting for you at 1000 Bank Street Richmond, Virginia, 23219.
4.
American Civil War Museum
For the complete experience, you'll have to visit all three sites of the American Civil War Museum. The first of these sites is the Historic Tredegar, the newest civil war museum. On the main floor, the permanent exhibit: A People's Contest: Struggles for Nation and Freedom in Civil War America, is featured and the displays are organised chronologically. Here, you can walk through history and see how the American Civil War. Admission fees are US$15 for adults and US$8 for youths ages 6 to 17 years. Historic Tredegar is open daily 9 am to 5 pm. The site is located at 500 Tredegar Street, Richmond, VA 23219.
The second site is the White House Confederacy. Visit the old home of Jefferson Davis, the former President of the Confederate States of America, and get a glimpse into his private and family life. Admission is US$12 for adults and US$6 for youths ages 6 to 17. Tours are available from 10 am to 5 pm and you can even call ahead for the schedule. The site is located at 1201 E. Clay Street, Richmond, VA 23219.
The third site is the American Civil War Museum Appomattox. Here you can find an impressive collection of artefacts and flags. Although the museum is actually outside of Richmond, it's still part of the overall experience. Admission is US$12 for adults and US$6 for youths ages 6 to 17. The site opens daily from 10 am to 5 pm. It's located at 159 Horseshoe Rd, Appomattox, VA 24522. A package for all three sites is available. It costs US$30 for adults and US$15 for youths.
Get to know Richmond's history with a visit to the Valentine Museum where you'll get to learn about the stories of former residents. Here you'll understand what life was like in the past through maps and artefacts and find out what makes Richmond, Richmond. If you're looking to understand the story behind each artefact, the museum organises walking tours from April to October. In addition, don't forget to join the guided tour of the 1812 Wickham House.
Admission to exhibitions galleries is US$18 for adults and youths under 18 can enter for free. The Valentine is open Tuesdays to Sundays from 10 am to 5 pm. It's located in 1015 East Clay Street, Richmond Virginia, 23219.
6.
Edgar Allan Poe Museum
Edgar Allan Poe, a 19th-century author, is credited for influencing poetry, horror stories, detective stories and science fiction by many writers and literary professors. An important member of the literary world, he was also a native of Richmond where he spends much of his childhood. Actual items owned and used by Edgar Allan Poe are featured at this historical museum and his works and stories are also honoured here.
The Edgar Allan Poe Museum is open Tuesdays to Saturdays from 10 am to 5 pm and Sundays from 11 am to 5 pm. Adult admission is US$9 and admission for youths ages 7 to 17 is US$7. You will find the museum at 1914 East Main Street, Richmond, Virginia 23223.
7.
Richmond National Battlefield Park
Take a driving tour of preserved battlefields during the Civil War. The Richmond National Battlefield Park is a collection of 13 park units. Step out and examine each battlefield to imagine the battles that took place in the past. The main visitor centre is the Tredegar Civil War Visitor Center. Make sure you start your visit there to get maps and useful information. Ranger programs are also organised throughout the summer and hiking on one of the trails to the battlefields is also an option.
The Richmond Battlefield Park is open from 9 am to 5 pm daily. There are no entrance fees, but there is a parking fee. It is located at 470 Tredegar Street, Richmond Virginia 23219. Additionally, check their website for other battlefield visitor centre locations.
8.
Virginia Holocaust Museum
A heartbreaking story that cannot be forgotten and must be told. The Virginia Holocaust Museum honours and remembers victims as well as survivors of the Holocaust. A deeply educational experience, you'll get to learn about families who restarted their lives in Richmond after escaping the horrors of concentration camps. The artefacts and films in the museum will help you understand this very important piece of history. You'll truly feel the tragedy and tension of the Nuremberg trials in the fully recreated Nuremberg Courtroom.
Visit the Holocaust Museum at 2000 E Cary Street, Richmond, Virginia 23223. Admission is free and is open on Mondays to Fridays from 9 am to 5 pm and the weekends from 11 am to 5 pm.
You must visit this super fun amusement park for a day of thrills and excitement. Rides such as the Great Pumpkin Coaster or Woodstock's Express can be a good introduction for children before going on bigger rides. Those looking for an adrenaline rush should try the Intimidator 305. This roller coaster comes racing down at an angle of 80 degrees at 90 mph.
Additionally, pay a visit to Soak City, an exciting water park attached to the amusement park. Try every slide or float lazily for an afternoon. There is something in Soak City for everyone. Also, don't forget to check their website for showtimes and dates for special events.
Daily tickets cost US$52 if bought online ahead of time for everyone aged between 3 to 61 years. Also, check their website for family or weekend discounts. Kings Dominion is located at 16000 Theme Park Way, Doswell, VA 23047.
10.
Riverfront Canal Walk
Walk along Richmond's beautiful and historic canal. You'll find to be relaxing, educational and inspiring all at once. Four centuries of Richmond's history can be seen through medallions, statues and exhibits. Learn about the first electric streetcar system that was successful commercially in 1888. Or if you feel like it, explore the canal by boat as inexpensive canal cruises are available.
The Riverfront Canal Walk is 1.25 miles long, lying along the James River. You can access the canal walk from almost every block between 5th and 17th Streets in downtown Richmond.
During the late 1800s through to the early 1900s, millionaires bought and owned lavish and elaborate homes and estates in Richmond. Maymont is a grand 100-acre Victorian country estate that once belonged to James Henry and Sallie May Dooley. Their Maymont Mansion is decorated with precious items from around the world. Additionally, they also created gorgeous gardens and manicured landscapes. When they both passed away, their estate was handed down to the City of Richmond.
The residence, the gardens, the grounds and original architectural complex have not changed much since their death. It now operates as both a museum and a public park. Admission is free for the grounds and gardens and it is open daily from 10 am to 5 pm. However, from March 15 to October 15, it is open until 7 pm.
To visit the Maymont Farm and Wildlife Habitats, the suggested admission fee is US$5. They are also open daily from 10 am to 5 pm. The Nature & Visitor Center Exhibits are open from 10 am to 5 pm from Tuesdays to Sundays. The fee is US$4 for those aged between 13 to 59. Finally, the Maymont Mansion is open Tuesdays to Sundays from 12 pm to 5 pm. Additionally, guided tours are given every half hour and the suggested admission is US$5 per person.
12.
Virginia Museum of Fine Arts
The Virginia Museum of Fine Arts should not be missed as it houses 5000 years of art from all around the world. The quality of the art is high and the museum ground is beautiful and spaciously comfortable. Housing outstanding exhibits of all eras and regions, a very large collection of impressive pieces can be found here. In addition, be sure to check the website for travelling exhibits.
Also worth mentioning is the Amuse restaurant, situated on the top floor. You'll find fine dining in a beautiful setting. Admission is free and opening hours are from 10 am to 5 pm every day with extended closing times on Thursdays and Fridays at 9 pm. Visit the museum at 200N Boulevard, Richmond, VA 23220.
13.
Hollywood Cemetery
Visit the tombs of three past Presidents, as well as over 18,000 southern soldiers. The Hollywood Cemetery has been operating since the 19th century. This historic cemetery and park is not only rich in significance but is also a beautiful sight to behold. Be ready for a great view of Richmond and the James River as you walk along the path. In addition, guided tours are also available.
The cemetery is open year-round from 8 am to 5 pm and it's located at 412 South Cherry Street Richmond, VA 23220.
Carytown is where you'll find indie boutiques, stylish cafes, cute bakeries, healthy restaurants and just about anything else cool. Stroll through and explore at your leisure as the town has its own character that you must experience yourself.
However, don't forget that Carytown is also significant historically. Cary Court was the location of Richmond's first strip mall in 1938. Also located in Carytown is the Byrd Theatre which was built in 1928 and was named of one of Richmond's founders, William Byrd. The theatre looks pretty much the same as it did when it was first opened. You can even stop by to watch a movie for US$1.99. Additionally, don't miss the nine blocks of independently owned small businesses while you're strolling along Carytown.
In conclusion, this charming neighbourhood is well worth a visit. Be sure to check online for upcoming events. Carytown is located at Cary Street, Richmond, Virginia, 23221.
15.
Science Museum of Virginia
The Science Museum of Virginia currently occupies the historic Broad Street Train Station. Here visitors can have fun and interactively learn about topics such as the human body, technology and animals. With plenty of hands-on activities, you'll be able to understand various topics easily. Have you ever imagined rats playing basketball? Well then, meet the Rat Basketball team and watch them play. Additionally, be sure to find out what movies are playing at the Dome during your visit.
The museum is located in 2500 West Broad Street. It opens seven days a week from 9.30 am to 5 pm. General admission for adults is US$15, US$13.50 for youths ages 6 to 12 years and US$10 for children ages 3-5 years.