15 Best Things to Do in Narbonne, France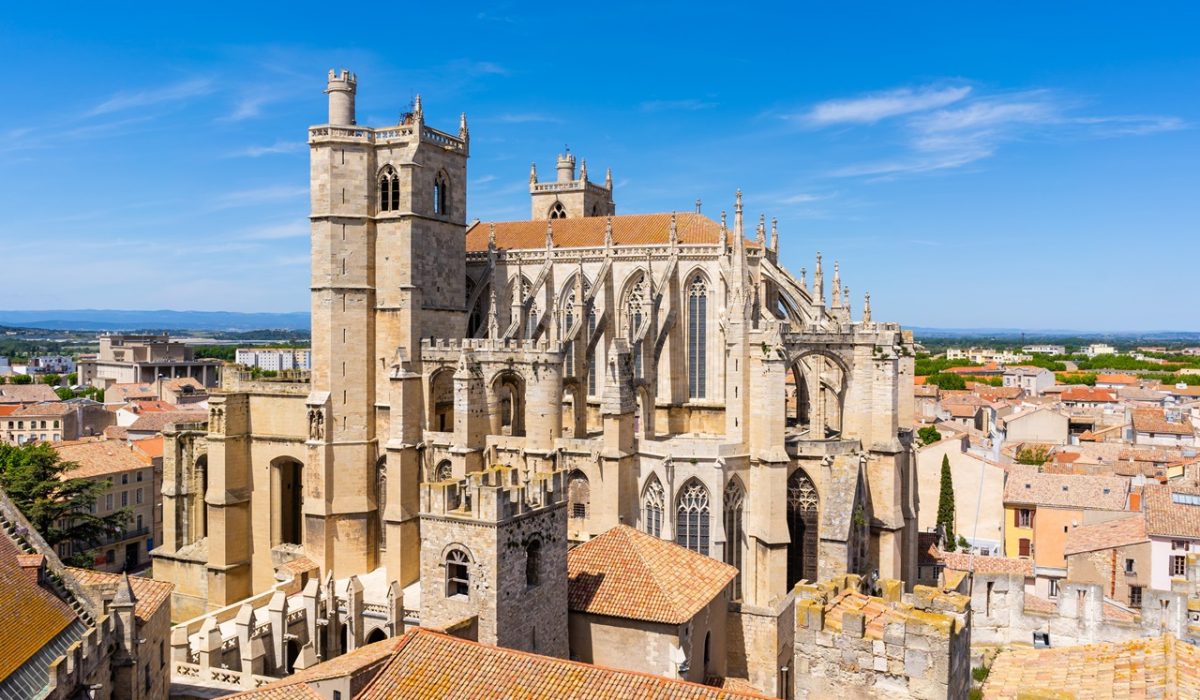 France is one of the "ultimate dream countries" for most people around the world. From its fashionable cities to its romantic castles and the most beautiful vineyards and countryside, everyone will fall in love with this country as it will effortlessly pull you closer to it. Most people who dream about France are attracted to its famous landmarks. The Eiffel Tower, Arc de Triomphe, and Notre-Dame de Paris are just a few. These are captivating, indeed. But have you heard about Narbonne, France?
Narbonne is probably one of the less discovered places in France. Maybe only a few are familiar with it, but that should not matter. This commune, without a doubt, is just as rich as the other tourist spots in France. And you should see it, too! If you are wondering about what is with Narbonne, France, here is a walkthrough for you.
NARBONNE, FRANCE: WHAT YOU NEED TO KNOW?
Just a quick backstory. Narbonne was the capital of the first Roman colony in Gaul years ago. Aside from being the biggest Roman province, Narbonne was also a prominent port until the Middle Ages. When the Romans left, this commune became the capital of the Visigoth kingdom in the 6th century. But following their arrival are a series of disasters that led the town of Narbonne to its downfall. The good thing is that the railway and wine industry paved their way in the mid-1800s. Its success turned Narbonne into such a well-heeled town today.
Narbonne is now under the Aude department in the Occitanie region of southern France. It is now a city of art and history, and people are coming here to see its rich heritage. The historical monuments, cathedrals, and museums are a few of what you will get to explore in this commune.
MUST-SEE PLACES IN NARBONNE, FRANCE
There are a lot of exciting places that you should see in Narbonne. But if you would like to go to this town's highlights, below are a few monuments.
Saint-Just-et-Saint-Pasteur
Location: Rue Armand Gauthier, Narbonne
Saint-Just-et-Saint-Pasteur or Narbonne Cathedral is a cathedral dedicated to two Saints, Justus and Pastor. Its construction began in the second half of the 13th century but was interrupted in the 14th century. Though this cathedral is unfinished, it is still a well-acknowledged attraction in Narbonne.
Its height is 41 meters high, making it one of the tallest churches in France. Tourists come here for its medieval architecture, from its Gothic cloister to the bell tower. The interior of this cathedral has over 200 sculptures from the 14th century and a collection of tapestries from Flemish masters.
Aside from these distinctive details, it is the story of the Christian faith that makes this cathedral special. Today, Saint-Just-et-Saint-Pasteur is a national monument of France.
Palace of the Archevêques
Location: 13-16 Place de l'Hôtel de Ville, Narbonne
The Palace of the Archevêques or Archbishop's Palace talks so much about the ancient archbishops of Narbonne. This palace dates back to the 12th, 14th, 17th, and 18th centuries and evokes the City of the Popes of Avignon.
Besides ancient archbishops, the Palais Vieux (Old Palace) and Palais Neuf (New Palace) are also riveting parts of this palace. Unfortunately, the Old Palace is now closed, and its archaeological collections are now at the "Narbo Via," Museum of Archaeology. But, on the other hand, the Museum of Fine Arts in the New Palace is still open and welcoming visitors! If you would like to see collections from the Middle Ages to the 20th century, you should visit this museum.
A tour at the Archbishop's Palace costs 7.27 USD. It is open daily, except Tuesdays, from 8:00 AM to 7:30 PM.
Church Saint-Paul
Location: Rue Dupleix et rue de l'Hôtel Dieu, Narbonne
Church Saint-Paul is the first Gothic church in Narbonne and one of the oldest in the South. It may sound peculiar, but this church is on the tomb of the city's first bishop, Saint Paul. Its construction began in the 12th century, and its crypt equates to the Old Paelo-Christian cemetery from the 3rd century. The architecture of this religious monument in Narbonne is a mix of Romanesque and Gothic styles. But there are other things in this church that are also fascinating for its visitors. It is the famous stoup with frog and the remarkable chapiter of the Last Judgement.
Today, Church Saint-Paul accepts visitors to tour around the church and learn more about it. Individual or group guided tours are both possible.
15 BEST THINGS TO DO IN NARBONNE, FRANCE
Touring in Narbonne alone will not be enough for you to experience the town to the fullest. Of course, you must try the things that you will only be able to do here! In case you need some ideas about it, here are the 15 best things to do in Narbonne.
1. TOUR AROUND THE ARCHBISHOP'S PALACE
Archbishop's Palace can surely bring the past back for you through its architecture. When you visit, make sure to walk through every corner! Square towers surround the facade of this palace. That means you will see the 13th-century dungeon and 14th-century St. Martial Tower. It has a passage called "Anchor" that connects the Old Palace at the Cathedral.
What is more exciting is that you can also go through the 42-meter-high dungeon, built from 1295 to 1306! On your 162nd step, you will get to have a panoramic view of the city that will, for sure, amaze you.
2. SEE THE COLLECTION OF THE MUSEUM OF FINE ARTS
The Museum of Fine Arts is at the Palais Neuf (New Palace) in the Archbishop's Palace. This museum is home to some items from the Middle Ages to the 20th century. Paintings, drawings, sculptures, earthenware, and furniture are a few of the centuries-old collections you can see here. The route is interesting, too, as it includes the Consuls and Synods' halls and the apartments of the archbishops from 1632.
3. BUY LOCAL PRODUCTS AT THE LES HALLLES
Going to the local market and buying products from locals is also one way to discover a foreign place. On one side of Canal de la Robine, you can find a market called "Les Halles". This market offers fresh products, such as vegetables, seafood, cheeses, patisserie, and other local French dishes. It is open daily and is always prepared to serve what your taste buds would crave!
4. WALK THROUGH THE VINEYARDS OF CHÂTEAU ROUQUETTE
Sure, you know that France also has some of the world's best-tasting wines. In Narbonne, you can also walk through the roots of these wines. For a quick adventure, take the road to Narbonne-Plage and cross the Clape massif. From there, go towards the Château Rouquette.
Château Rouquette has plenty of vineyards where the grapes of your favorite French-made wines grow. It is enjoyable to see and explore. But, here, you may also go for the panorama of the Audoise land and the Mediterranean Sea. That view is less than a kilometer away from the vineyards of Château Rouquette.
5. TASTE FRENCH WINES AT THE GUYLAINE AND NADINE
After a walk through the vineyards of Château Rouquette, go straight to Guylaine and Nadine. There is nothing else best here than the chance to taste different kinds of wine. You may start from the softest to the driest through the fruity and spicy wines! Every type of taste of such great wine is here. These wines come from a variety of grapes, such as syrah, mourvèdre, carignan, grenache, bourboulenc, and roussanne.
6. DINE IN LES TAPAS DE LA CLAPE
The Les Tapas de la Clape is near the Canal de la Robine. This resto-bar is, undeniably, one of the best places to eat when in Narbonne. Famous for its wine and oyster, Les Tapas de la Clape keeps the crowd coming for the charcuterie as well. This resto-bar serves a lot as its products come from different merchants like fishmongers, bakery, cheese factory, and winemakers.
7. GO BIRDWATCHING AT THE NARBONNAISE REGIONAL PARK
Narbonnaise Regional Park is one of the world's biodiversity hotspots, and this park has one of France's richest scope of birdlife! Moreover, over 40% of the Western Palearctic species are here. Some of them are residents, seasonal visitors, or on migration. With a wide range of habitats, Narbonnaise is one of the best birdwatching destinations.
8. DISCOVER NARBONNE IN A GABARE
Go on a ride in a gabare — flat-bottomed boats and discover Narbonne. Indeed, commuting or walking from one place to another is tiring and this boat tour can help you. Make sure not to miss the departure at the bank of the Canal de la Robine or Promenade des Barques. Here is a departure schedule to help you!
April and May – 2:30 PM and 4:00 PM
June and September – 2:00 PM, 3:30 PM, and 4:45 PM
July and August – 12:30 PM, 2:00 PM, 3:30 PM, 4:45 PM, and 6 PM
Furthermore, a maximum of 48 people can board a gabare. So, if you are touring around with your family and friends, this is perfect! However, the master of the boat has the right to cancel the trip or change the departure schedule if necessary.
9. TRYMOUNTAIN BIKING IN NARBONNAISE
If you are looking for outdoor activities while on an out of the country tour, worry no more! You can also go on a mountain biking adventure in Narbonnaise. There are a few routes that you can take, and here is one.
THE CATHAR TRAIL
Take your bicycle wheel here, and it will show you such history through the Aguilar Castles, Quéribus, Puivert, and many more! From the Audois coast to the peaks of the Pyrenees Audoises and Ariègeoises. This route will also take you back to the 8th century!
Route: Port-la-New (Aude) to Foix (Ariège)
Distance: 250 km
10. BOOK A PRIVATE CRUISE ON THE CANAL DU MIDI
Canal du Midi is on the World Heritage list, too! Private cruise boats are passing through this canal, and you can book a tour with them. Boarding yourself in a boat will take you to beautiful villages and in the famous Malpas Tunnel. Additionally, there are drinks and a three-course lunch that you can also enjoy here! A five-hour tour costs 156.23 USD, while a three-hour tour costs 108.16 USD.
11. INDULGE IN PASTRIES AND CAKES AT PATISSERIE COMBOT
Patisserie Combot is well-known in Narbonne. Their pastries and cookies are that delicious that a lot of people know and recommend them. Importantly, if you drop by, do not miss their Bouchons du Languedoc! It is a biscuit made of honey, almonds, and pine nuts—a must-try in the town!
12. TRY THE OUTDOOR ACTIVITIES OF ZEF CONTROL
Zef Control is one place in Narbonne that offers thrilling outdoor activities! You can choose from the sailing tank, kayak, and paddle surf. You will not worry about anything as qualified instructors are there to help you. Above all, Zef Control will also provide the equipment for you!
Single-seater sailing tank – An hour costs 42.06 USD, while an hour and a half is 50.48 USD.
Kayak – Half an hour costs 12.02 USD per person, and an hour is 18.03 USD per person.
Paddle surf – Half an hour costs 12.02 USD per person, and an hour is 18.03 USD per person.
13. LEARN A NEW ACTIVITY AT THE NARBONNE KITE PASSION
Narbonne Kite Passion is on the edge of Bages Sigean Pond, close to Toulouse and Montpellier. It offers training for kite surfing and stand-up paddle activities. In particular, this school has introductory, advanced, private lessons and equipment rental courses. So, things will not be that hard for you to learn. Also, each training lasts for four hours, and you can choose a time slot, too! The available time slots are 9 AM to 1 PM and 2 PM to 6 PM.
14. GRAB A SOUVENIR AT THE BOUTIQUE DE L'OFFICE DE TOURISME
You always have to bring something back home that will remind you about such a wonderful trip. In Narbonne, there are, of course, a lot of souvenir shops that you can drop by. Boutique de L'Office de Tourisme (Tourist Office Shop) has many souvenirs for you to pack! From books, shirts, postcards, and many more! You will have a lot of selection. So, finding something that will remind you about Narbonne when you are back home is easy.
15. WALK ON THE PATHS OF MASSIF DE FONTFROIDE
A natural heritage, Massif de Fontfroide stretches to over 3,000 hectares south-east of Narbonne. The ambiance of Fontfroide massif will give you an unforgettable back-to-nature experience! In here, you can also have a glimpse of the Pyrenees, Bages-Sigean ponds, Leucate, and the Mediterranean coastline.
BEST TIME TO GO TO NARBONNE, FRANCE
The best time to go to Narbonne, France, is from April to October. These months offer such good weather with an average daytime temperature of 14°C to 16°C. July and August are the warmest months as their daytime temperature ranges from 23°C to 24°C. On the other hand, November's weather is tolerable, 12°C. But, if you do not like cold weather, then do not book your flights in January, February, and December. At this time, the average temperature in these months is from 7°C to 9°C.

You may also find great hotel deals from April to October. But book your stay in advance still for you to have what is best for you and your budget.
WHERE TO STAY IN NARBONNE, FRANCE
ZENITUDE HOTEL-RESIDENCES NARBONNE CENTRE
Location: 18, boulevard Général de Gaulle, 11100 Narbonne, France
One of the best-rated hotels in Narbonne, Zenitude Hôtel-Résidences Narbonne Centre is an aparthotel offering modern self-catering studios. Each studio has a Wi-Fi, living area with a flat-screen TV, heating system, and a private bathroom. Also, each of them has a kitchenette with a microwave and electric kettle. Laundry facilities and private parking on-site are also open for you.

In addition, this aparthotel serves a continental breakfast and take-away food composed of a hot meal, a drink, and a dessert. There are also some supermarkets and restaurants nearby which can be your option as well.

Narbonne Beach is a 20-minute drive, while Carcassonne is 60 kilometers away from this hotel.
Room type selection:
Double and Twin Studios – The price is 90.28 USD for a one-night stay for two guests.
Superior Studio – The price is 108.36 USD for a one-night stay for four guests.
CHAMBRE D'HOTES VILLA AMBROSIA
Location: 12 Quai de Lorraine, 3 Allée Ambrosia, 11100 Narbonne, France
Villa Ambrosia is a guest house that is five minutes away from Narbonne's city center. It is a highly-rated accommodation in Narbonne that has a garden and spacious central atrium. The rooms have air conditioning and heating facilities, a flat-screen TV and free Wi-Fi.

Apart from it, this guest house serves Continental breakfast with homemade French pastries and jam! You can also get a glass of a nice drink upon request. And if you want to eat other French dishes, there are also several restaurants around the area.

Villa Ambrosia is 15 minutes away from Narbonne Beach and 20 minutes away from Canal du Midi.
Room types:
Small Double Room – The price starts at 175.14 USD per night for two guests.
Superior Quadruple Room – The price starts at 202.84 USD per night for two guests.
Deluxe Double Room – The price starts at 230.54 USD per night for two guests.
B&B DOMAINE DE LA RAMADE
Location: Route de Narbonne-Plage (Sortie 37, direction Narbonne Plage), 11100 Narbonne, France
Domaine de la Ramade is an accommodation that is three kilometers away from the Narbonne-Plage seaside resort. Besides the comfort in your room, the view from the vineyards will also keep you relaxed! The rooms have underfloor heating, a TV, telephone, and a private bathroom. And after strolling down the grapevines or garden in the morning, you can then dig in Continental breakfast that they serve.

Moreover, this guest house is in the Clape Massif Mountains, 15 kilometers away from Gouffre de l'Oeil Doux and 20 kilometers away from Gruissan Saltern.
Room types:
Double Room – The price starts at 147.75 USD per night for two guests.
Superior Double Room – The price starts at 174.24 USD per night for two guests.
Suite– The price starts at 200.74 USD per night for two guests.
TIPS TO MAXIMIZE YOUR TRIP TO NARBONNE, FRANCE
CREATE A CHECKLIST FOR THE SPOTS
Narbonne has a lot of jaw-dropping spots, from monuments to villages. If you want to visit all of them, then create a checklist. This checklist will help you identify where to start your tour and where it will end for a day. In that way, you will smoothly tour around as you already know the places you want to visit.
KNOW THE OPENING AND CLOSING HOURS OF THE ESTABLISHMENTS
Most of the tourist spots in Narbonne have opening and closing hours. If you do not want to miss anything, then take note of all the business hours. Being knowledgeable about it will help you to know when the right time for such a spot is. Knowing the schedule of each establishment will also keep you away from being late or too early. It will save so much of your time, too.
TAKE NOTE OF THE PRICES
Of course, a tour will surely need a budget. And for you to complete the whole trip, make sure that you know how much you will need for it. You must know the prices of everything for you not to go back home unsatisfied. Know the rates of hotel accommodations, restaurants, tourist spots, activities, and even the transportation fee from one place to another. In that way, you will know how much you need to save and how much you need to spend. You will be ready for your trip and will not run out of budget.
TAKE NOTE OF THE LOCATION OF ALL THE TOURIST SPOTS
You must know where exactly you are going. Be knowledgeable of the locations or addresses of the places you will visit. It will save you from being lost and from wasting time figuring out where to go. In that way, you will also identify the stations for transportation going to your proper destination.
GET READY FOR THE RICH HERITAGE OF NARBONNE, FRANCE
Narbonne, France, may be a bit underrated but, its richness in heritage is a different story. If ever you want to take a break from the usual spots of France, this is one place to visit. Well, it is as well-packed as the cities so, for sure, your trip to France will be memorable still.
You can do so much here, too. Start from seeing its monuments, from the Narbonne Cathedral to Church Saint-Paul. Learn about the Romans and life in the Middle Ages. Cruise on the Canal du Midi. Shop and dine at the Les Halles market. Last but not least, go on different outdoor activities at Narbonnaise Park. Those are just a few, and there is a whole lot more!
Trust me. A lot of people are not that familiar with this commune in the Occitanie region. But those who have been here already are thankful they went out of the usual France destinations. It is your turn now! Make your trip to France fulfilling through Narbonne's treasures.