10 Things To Do In Leicester, UK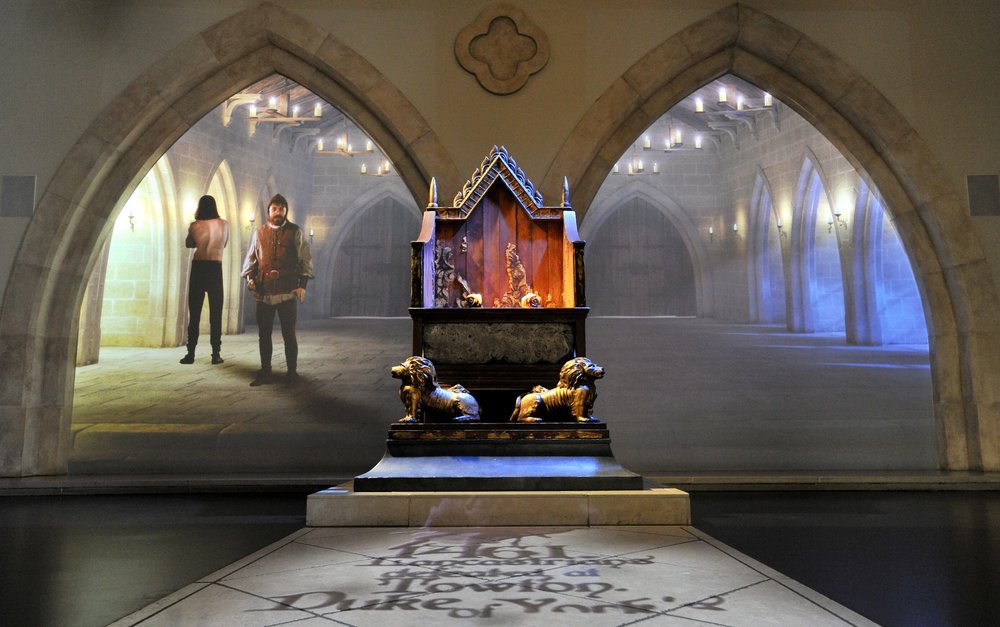 Knowing how exciting the city of Leicester is, it's a surprise that it wasn't always as popular as it is now. At a time, few tourists cared about the things to do in Leicester as it wasn't a well-known tourist spot until 2010. But now it's a hub of activity that deserves your attention.
With the discovery of Richard III and the Premier League win for the city, it's now become a booming tourist attraction. Since Leicester, England has become popular, the area has been improving the infrastructure of the city center so it's visitor-friendly too.
They've built new bars and there are myriads of interesting places to visit. So if you're in Leicester, UK you better whip out your camera for your journey around the city because Tourist Secrets is giving you the top 10 things to do in Leicester, England.
1.
Visit Leicester Cathedral
In 2012, the remains of King Richard III were found in this city and in 2015 he was finally put into his proper resting place. The remains of the late king were laid to rest at Leicester Cathedral.
At the Leicester, England Cathedral you can find King Richard's tomb in the chancel (the part of a church near the altar). The chancel is made of slabs of Swaledale limestone with a cross engraved on the surface.
The doors of the cathedral are open to all visitors looking for things to do in Leicester. But it should be noted that the church is a place of worship so the viewing of King Richard III is limited to outside church service hours.
2.
Going Back In Time With King Richard III Visitor Center
If you're looking for historical things to do in Leicester, go to the King Richard III Visitors Center. Now it's not to be confused with Leicester Cathedral. The visitor center gives you the history of the Battle of Bosworth Field in 1485 where King Richard III was killed.
The body of the king was then buried at the Greyfriars Friary. Hundreds of years later during the 20th century a car park was built on top of the site. But a search began to find the King's remains and in 2012 he was successfully discovered.
At the King Richard III visitors center you can follow the story of how his remains were discovered and how professionals were able to identify him through modern scientific procedures.
3.
An Out Of This World Experience At Leicester Space Center
The city of Leicester, UK has a renowned National Space Center where you can view exhibits in the Rocket Tower. There are over six galleries where you can see space crafts such as the Soviet Soyuz. You can also enjoy displays that cover space flight and cosmology.
The Leicester Space Center has the largest planetarium in the UK. So if you want an out of this world experience, a visit to the space center galleries should be on your list of things to do in Leicester.
4.
Take A Trip To The Golden Mile
Did you know that Leicester, England is famous for its Indian shops and restaurants? The Golden Mile is the place to go if you're looking for cultural things to do in Leicester. Here you can buy authentic Indian spices, food, and clothing. It's the heart of the Asian community in the United Kingdom.
5.
New Walk Museum And Art Gallery
Looking for easy, relaxing things to do in Leicester? Why not visit the New Walk Museum and Art Gallery? The structure was founded in 1849 as one of the United Kingdom's first public museum. The building holds fascinating pieces of art from famous expressionist artists such as Paul Klee.
You can also have the pleasure of viewing beautiful ceramics from none other than Picasso himself. Other than the art, the museum holds historical findings such as the following:
Four Egyptian mummies
Charnia fossil
The full skeleton of a Cetiosaur dinosaur
Skeleton of Plesiosaur dinosaur
You don't always have to take part in busy activities when you travel. That's why going to Abby Park is one of the best things to do in Leicester when you want to relax. It's a mile north of the city and the park provides you with a tranquil environment. This is thanks to the River Soar that flows through the park.
7.
Take A Stroll Through Leicester Botanical Gardens
Other relaxing things to do in Leicester include taking a stroll through the Leicester Botanical Gardens. There are over 16 acres of neat lawns, formal parterres, beautiful sculptures, and ponds for you to enjoy. There are also exquisite glasshouses filled with different species of plants and flowers.
The best time to visit the Leicester Botanical Gardens is in summer as they play live music and host art exhibitions.
8.
Watch A Soccer Game At Leicester City F.C
There's nothing like watching a soccer match at a stadium. If you're a soccer fan you should include this experience on your top list of things to do in Leicester. Then the Leicester City F.C. stadium is the best place to go to watch a soccer match.
Make sure you book way in advance as the stadium is almost always fully booked. You want the best seats in the house so be sure to visit their website for more information.
Looking for things to do in Leicester is easy because it's filled with restaurants and bars for you to enjoy. Take a stroll down New Walk. This is basically a pedestrian area in Leicester that runs out of the city towards Victoria Park. The walkway is lined with bars and restaurants & it takes you straight to the New Walk Museum.
10.
Have A Drink At Gate 38
Speaking of bars, you should consider going to Gate 38 when you're thinking of things to do in Leicester. This club has unique décor which sets them apart from all the other bars in Leicester. The interior of the club looks like the inside of an airplane which aims to give you the feeling of traveling to someplace new.
Gate 38 mostly caters to a younger crowd but whether you're young or part of the older generation, it's worth giving this club a visit. You can take a picture of you and your friends drinking cocktails & it will look like you're on your way to an exciting destination.
Final Thoughts
There are so many wonderful and exciting things to do in Leicester. You don't have to look far because everything is basically at walking distance from hotels. That's why it's wise to stay in the city so you can effortlessly experience all these things to do in England.
Write down a list of things to do in Leicester or follow the suggestions above. Start from the top and work your way down the list. Leicester, England is a fun and exciting place to be & it's filled with memorable things to do. So get ready for an adventure of a lifetime.