10 Best Pink Sand Beaches In The World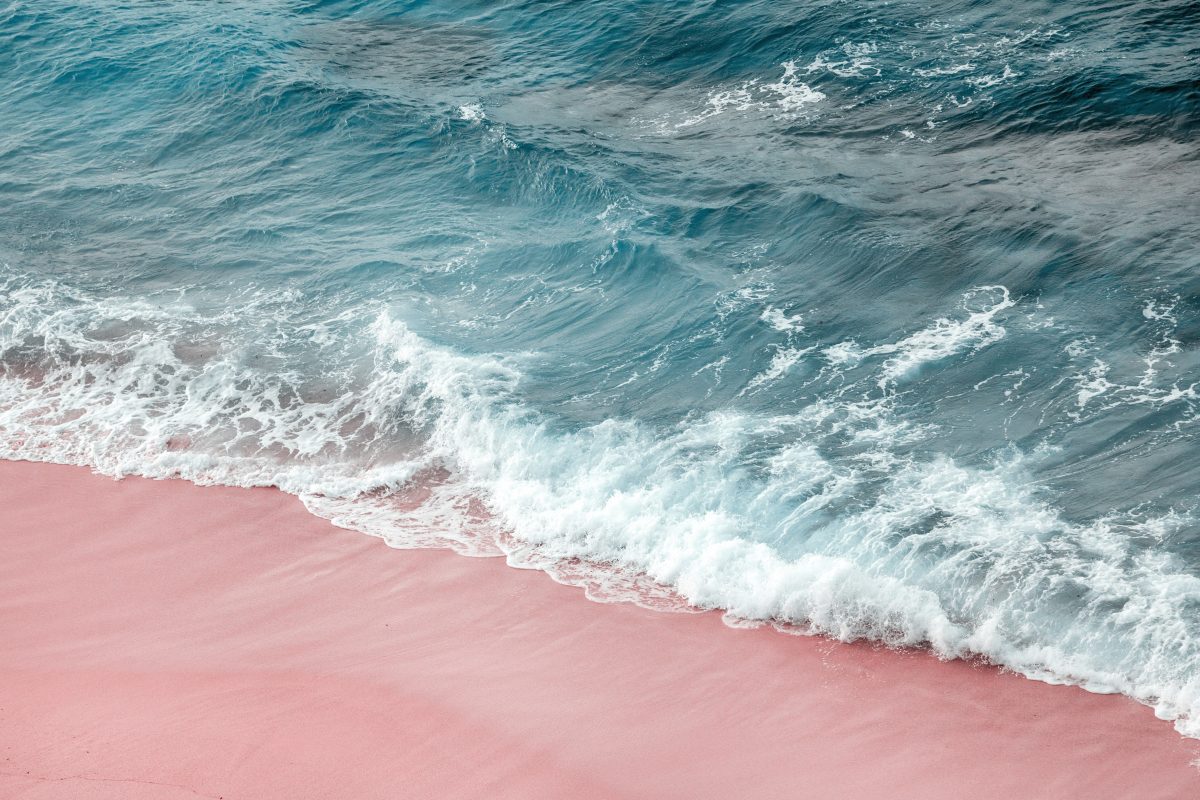 There are a lot of beautiful beaches around the world, but none as beautiful as pink sand beaches. A lot of individuals believe the possibility of pink coloured beaches is a myth. This is a wrong take, as there are a number of pink sand beaches around the world. We will look at how these beaches get their peculiar colour and some of the best pink beaches in the world.
The Science Behind Pink Sand Beaches
Pink sand beaches are usually lined by coral reefs. These coral reefs are inhabited by foraminifera; unique aquatic organisms that give the beach its colour. These organisms live in shells made red shells, and when they die their shells are washed ashore. The red hue of these dead shells, when exposed to the sun, mixes with the sand giving the beach a pink shade.
Pinks and beaches are very beautiful with their rarity adding to the allure, making them attractive tourist destinations.
Below are the ten best pink sand beaches in the world.
1.
Horseshoe Bay Beach, Bermuda
Located in Bermuda, Horseshoe Bay beach is one of the most popular pink sand beaches around the world. Horseshoe Bay Beach is shaped like a horseshoe with pink sand curving around the expanse of the beach running into the Atlantic Ocean. Horseshoe Bay Beach is an excellent tourist destination as it combines the beauty of the pink sand as well as the blue waters of the ocean to give tourists a relaxing environment. Snorkeling is very enjoyable on this beach. It is a popular cruise ship port, so you can be sure to have a great time here.
2.
Elafonisi Beach, Greece
Located in Greece; on the south-western area of the historic Crete Island, Elafonisi Beach is a choice destination for every tourist. Elafonisi is a beauty to behold, combining the turquoise water with the pink sand.
Elafonisi Beach has shallow warm water, making it suitable for kids. You can therefore travel down there with the whole family without worries. It is also home to caves, rock formations and other sandy beaches which you can explore.
3.
Pink Beach of Komodo, Indonesia
The Komodo National Park is a popular tourist centre in Indonesia. The park is home to the Pink Beach of Komodo on Komodo Island. This pink beach is a truly stunning one providing you with the perfect scenery for a vacation. Some of the activities you can engage in are snorkelling, swimming, scuba diving and a host of water games.
4.
Pink Sands Beach, Harbour Island, Bahamas
This beach is perfect for a getaway. Stretching over three miles, this beach is a beautiful world of gentle seas and pink sand. It has elegant resorts and some rustic accommodation, where you can stay for as long as you like. Snorkelling and swimming are enjoyable activities on the beach as the water is warm all year long. Fishing is also a popular activity here, as well as shopping in straw markets.
5.
Tangsi Beach of Lombok, Indonesia
The second Indonesian beach on the list; Tangsi is located on the beautiful island of Lombok. The water on this beach is very calm and safe which makes swimming and snorkelling, fun activities. The beach is surrounded by hills and cliffs, from which you can look down and enjoy the beauty of the beach. There are also many small islands around which you can visit by boat.
6.
Bonaire Pink Beach, Dutch Caribbean Island
An astonishing combination of pink sand, calm wind and clear water make this pink water beach a perfect vacation spot. The clear water is suitable for scuba diving and snorkelling. It is a great location for a picnic, as palms provide shade around the beach. You can improve your tan here too, as it is ideal for sunning.
7.
Pink Sand Beach, Balos, Greece
Greece is home to another pink sand beach on our list. The beach is always buzzing in summer, as tourists come to enjoy the breathtaking scenery. The water is very calm and shallow, but still suitable for snorkelling. Beautiful creatures like monk seals and sea turtles can be seen on the beach.
8.
Pink Beach of Great Santa Cruz Island, Philippines
A small island in southern Philippines, Santa Cruz Island is home to a lovely pink sand beach. The beach is easily accessible and tourists get to engage in many leisure activities. These activities include scuba diving, swimming, snorkelling, boating as well as touring local lagoons. You can also have a picnic on the beach relaxing with a backdrop of pink sand.
9.
Barbuda Beach, Caribbean Sea
An island in the Caribbean Sea, Barbuda is home to a number of pink sand beaches. There is a turquoise sea which is great for swimming and snorkelling. You also get to see an array of marine wildlife including sharks, rays, sea turtles and monk seals. It is the perfect destination for a relaxed beach vacation.
10.
Crane Beach, Barbados
Crane Beach is not only among the top ten pink sand beaches in the world; it is also among the ten best beaches world over. It is one of the biggest tourist attractions in Barbados with its pink sand and lovely scenery. The beach gets its name from a large crane that was previously on a cliff overlooking the beach. Scuba diving, snorkelling and swimming are among the fun things to do on this beach.
Visit any of these beaches with your loved ones to enjoy a swell time. Other pink sand beaches around the world include Playa de Ses Illetes, Formentera in Spain and Spiaggia Rosa, Budelli in Italy. Finally, a lot of individuals take sand off the beaches when they go visiting. This reduces the quota of pink sand available, leaving it sparse thereby taking away the beauty of the beach.
In essence, focus on enjoying your time on the beach, take in the scenery and engage in leisure activity. You can always come back for an exciting experience if the pink sand remains in abundance.
How about some black sand beaches? Here's our top picks!