Top 10 Boba Tea Brands To Try In The U.S.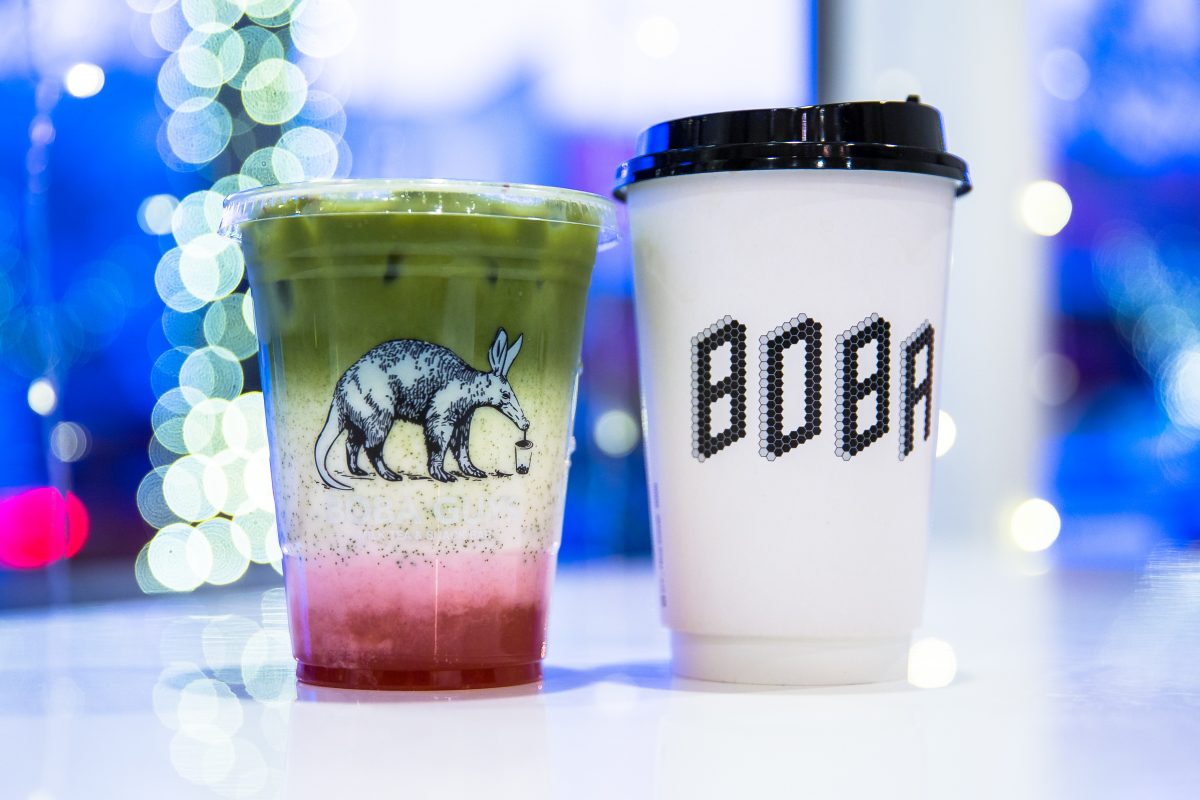 Are you staying in America for a few weeks but can't last a day without a cup of boba tea? If you are, then you should check out our list of the top 10 boba tea brands to try in the U.S. so you can satisfy that craving whichever state you're in. The boba trend started small in Taiwan with a limited number of places and a list of flavors. Its quick growth led to a broader type of boba tea flavors from fresh ideas that cater to a broader market.
For every sip of boba tea, you'll taste that unique and distinctive flavor each store offers. Our top picks are:
What Is Boba Tea?
Boba is a term that describes a drink with toppings. Tapioca pearls, sometimes called boba, are the most common toppings for the beverage. The word boba is only a reference to the drink, but the final product is called bubble tea, boba tea, tapioca tea, or pearl tea. The drink's name depends on the country where you currently reside, but today boba tea is the most common name for it.
Top 10 Boba Tea Brands To Try In The U.S.
Are you in search of the best Boba Tea brands in the U.S.? Look no further because we've got ten of the best bubble tea brands you must try!
1.
Coco Fresh Tea & Juice In Los Angeles
CoCo Fresh Tea & Juice originated from Taiwan then expanded rapidly to China in 1997. It is the first and largest chain of fresh beverages in China. Since then, it has been a recognized brand of boba tea. After dominating China, the brand began exploring the market in Hong Kong, Malaysia, Thailand, Indonesia, the U.S., and Singapore—all of which have been successful, by the way.
Apart from their renowned original Milk Tea, Coco's delicious take on the Taro Milk Tea is also famous. They call it as Taro Slushy. Taro is an aroma-like root and looks similar to a sweet potato. Priced at $3.21 for a medium-sized drink, it's not bad for a refreshing taste of Taro Milk Tea.
2.
Sharetea Across The U.S.
Founded in 1992, Sharetea began its operations with a Black Tea to-go and Pearl Milk Tea in Taipei, Taiwan. Their beverages consist of top-quality tea leaves and tasty tapioca pearls from Taiwan. The best tea requires premium elements, and Sharetea devotes to delivering the best boba tea flavor combinations. They also ensure that every ingredient guarantees a quality taste of their beverages.
Try their best selling Kiwi Fruit Tea with Aiyu Jelly and Hawaii Fruit Tea for a great tropical experience! They have different franchises in the U.S., so you might want to see which one is closest to your destination.
3.
Boba Guys In San Francisco
Boba Guys is a store that does not use powders and only uses genuine tea leaves. Their teas are all in-house and made of quality loose leaf teas, which they obtained from all across the globe or, sometimes, mixed by themselves. To make it more special, they use homemade fructose-free syrups for their products and organic milk from Straus Family Creamery. Currently, they have three locations in the U.S. at the SF Bay Area, Los Angeles, and New York with the same level of quality and highest standard.
4.
Kung Fu Tea Across The U.S.
Kung Fu Tea puts extreme importance on flavor, quality, performance, and expertise in all of their locations in the U.S. Their shops create a comfortable atmosphere in which clients can enjoy as if they are members of their community. Kung Fu Tea keeps customers entertained by providing card games where friends can stay and new friends can interact! You can also opt to spend time alone to gather your thoughts from any worries.
5.
Fat Straws In Portland
Everything in the menu of Fatstraws is all gluten-free. So, if you're health-conscious or a vegan, you might want to try their boba teas. You can find their gluten-free boba teas with tapioca pearls in any of their four locations in Texas. They also offer almond milk, soy milk, and coconut milk as dairy substitutes for brewed teas. Additionally, the ingredients of their bubbles and jellies fit their vegan consumers.
6.
Tea And Milk In New York City
Tea and Milk offers products made from fresh and natural ingredients. Their menu is perfect for customers who prefer gluten-free products, except for their Genmai Rooibos Tea. Tea and Milk also have their signature milk cream, which makes their drinks unique from other boba tea stores. Head to NYC and try their delicious Boba!
7.
Teapioca Lounge In Austin
Originating from Thailand, Teapioca Lounge is one of the notable teahouses in the U.S. They currently have 14 franchises in the region, and each store provides high-quality desserts, sweet beverages, and teas to quench your thirst. Teapioca Lounge intends to create an atmosphere in which individuals of all ages can appreciate a wide range of refreshments and at the same time, socialize with their buddies and colleagues.
8.
Seattle Best Tea In Seattle
When it comes to quality boba tea, Seattle Best Tea is an expert. They offer elevated quality oolongs, herbal, and coffee products at reasonable prices. The owners link with some of the most developed and established tea producers in Taiwan, giving distinctive benefits to their clients. Their latest offering is their Milk Bubble Tea priced at $3.99! They serve both hot or cold milk tea, and you can choose different flavors like Black milk tea, Jasmine Milk Tea, Taro, and etc.
9.
Teassert Bar In Philadelphia
Why just drink boba tea when you can try Teassert Bar's yummy desserts? This place is a haven for people with a sweet tooth! To give you an idea of what to order apart from the refreshing boba teas, try the Hong-Kong egg waffle and the Thai ice cream rolls first. By the way, you'll be happy to know that Teassert Bar doesn't use powder, fructose, and artificial flavoring in their food and drinks!
If you happen to be in the Bay Area or Los Angeles, don't forget to make a quick stop at TPUMPS. What started out as a shipping store turned in a successful boba tea store people can't get enough of. What to order? If you like something sweet, give the Salted Caramel Cookie Dough Black Milk Tea a try. If you want something fruity, go for the Passion Fruit Tangerine Guava.
Takeaway
There's no need to deprive yourself of boba tea whenever you're in the U.S. It's no longer an Asian thing; everyone in the world is enjoying these sweet and chewy tapioca pearls. So if you're in the U.S. and craving for some boba milk tea, head on over to these stores and satisfy that craving!