As "Family comes first," why not spend quality leisure time with your family on a road trip? There are various famous winter places for winter fun. Winter is a beautiful season when everyone gets together and bond with each other. Here are some great winter tourist attractions to visit on a winter trip.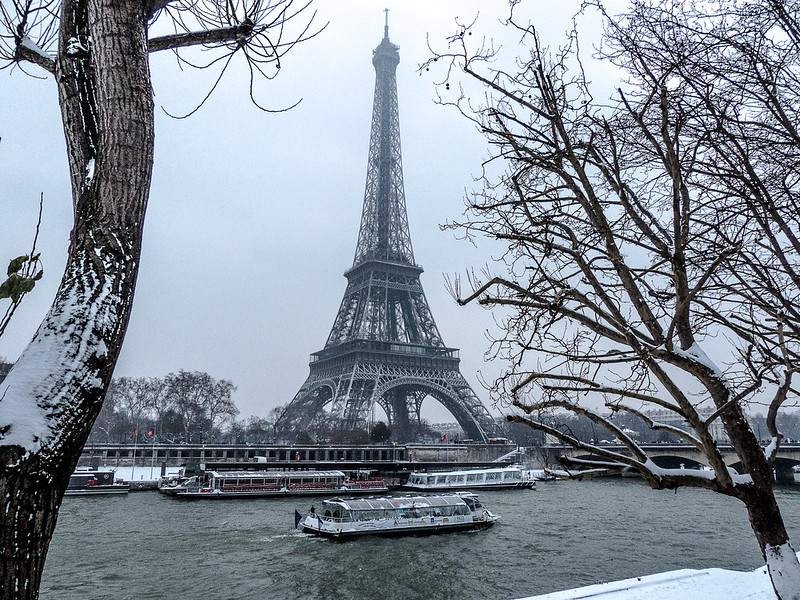 The Eiffel tower is the best winter place to visit with your family. It is famous for its infectious beauty and mesmerizing scenery. Visiting the Eiffel Tower will be a winter fun activity to visit with your loved ones for everyone will love the experience and views. You can take many photos in the cold weather when the snow is sparkling in the Tower. Also, the Tower is open all the time. You can use the extensive bus system to get here. The bus picks passengers from the Paris Airport and drops them at Eiffel tower. You can book a cab too, but they are costly. However, there is one essential thing to do when visiting the Eiffel tower on a winter trip.
The amazing thing to do:
Trocadero Ice Skating Rink: You should visit this amazing rink, and join in the skating fun. Situated at the foot of the Tower, it's open for all to skate. Here, you can skate with your family as a winter activity making your winter trip fun and spectacular.
The most famous Avenue that will indeed take your breath away, it's a place with myriads filled with monuments. Also, a shopper's paradise, it's a must-see street for winter fun activities. There are many ways in which to get there. The cheapest way is by using the local buses. However, the best way most people like is to hail a taxi. Either way, you'll be able to reach this fantastic place for a winter trip.
The Amazing things to do upon your visit to this astounding place:
Grand Palais: It translates as "Big palace." A museum that hosts exhibitions on science, art, and music will surely be worth visiting with your family on a winter trip.
Concorde: It is a square where a king was executed during the French revolution. The square has an Ancient Egyptian Obelisk in the center, which is the oldest structure in France.
Invalides: Napoleon is buried here. The building also includes a church and a war museum.
Arc de Triomphe: It is a landmark of French culture that commemorates the French force victories and their sacrifices during wars.
3.
Munich Christmas Market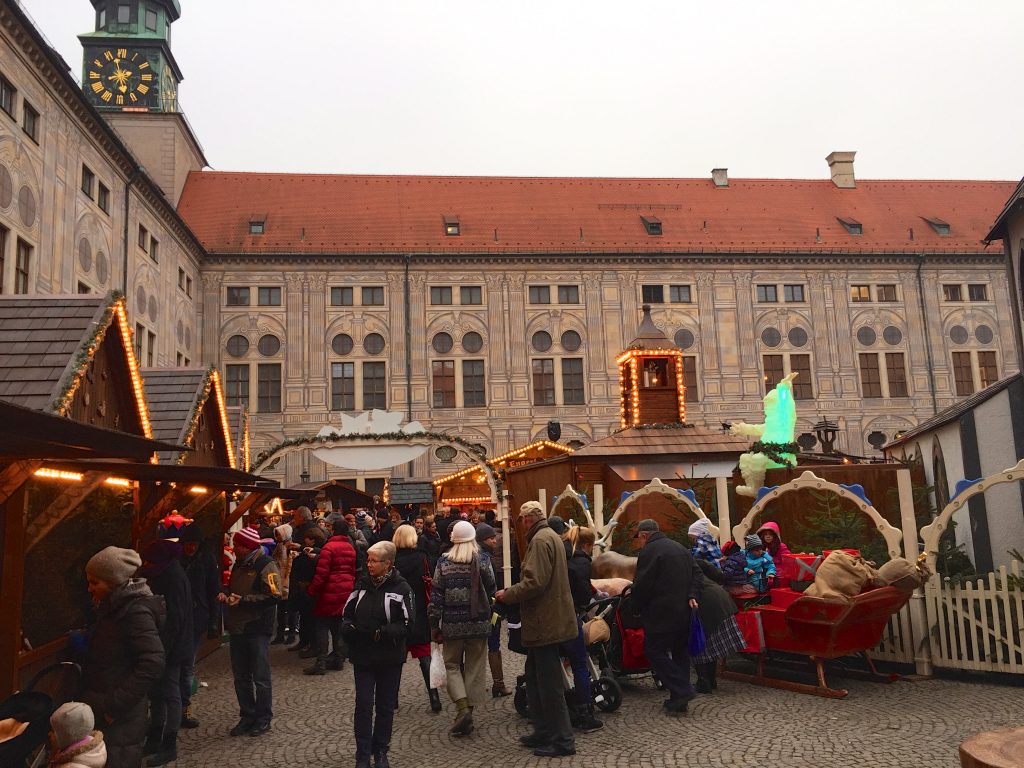 Nothing is more exciting than a winter trip to a Christmas market. Munich Christmas Market is unique and one of its kind. You can visit with your family and during the snow of December and get truly amazed and awestruck by the hospitality of locals. You can follow the time table of the local buses, and the worries of finding a parking place for your vehicle will vanish in thin air.
Wonderful things to do:
Christmas Tree: Spend a Christmas with your family while gazing at the huge heavily decorated Christmas tree. This will be a winter trip worth remembering.
Winter may not be the right time to visit the zoo but not this one. You can visit The Munich Zoo in winters with your family as it is one of the best winter places. To get here, you can book a cab or utilize the local bus system. There are proper parking lots so you can come on your vehicle too.
Here are the things to do at this winter wonderland:
Majestic Beasts: You can experience the majestic winter rulers like Elks, yaks, polar bears, and sea lions during your winter trip. This winter activity will definitely be fun and fabulous. You can also enjoy hot chocolate with your family during the snow.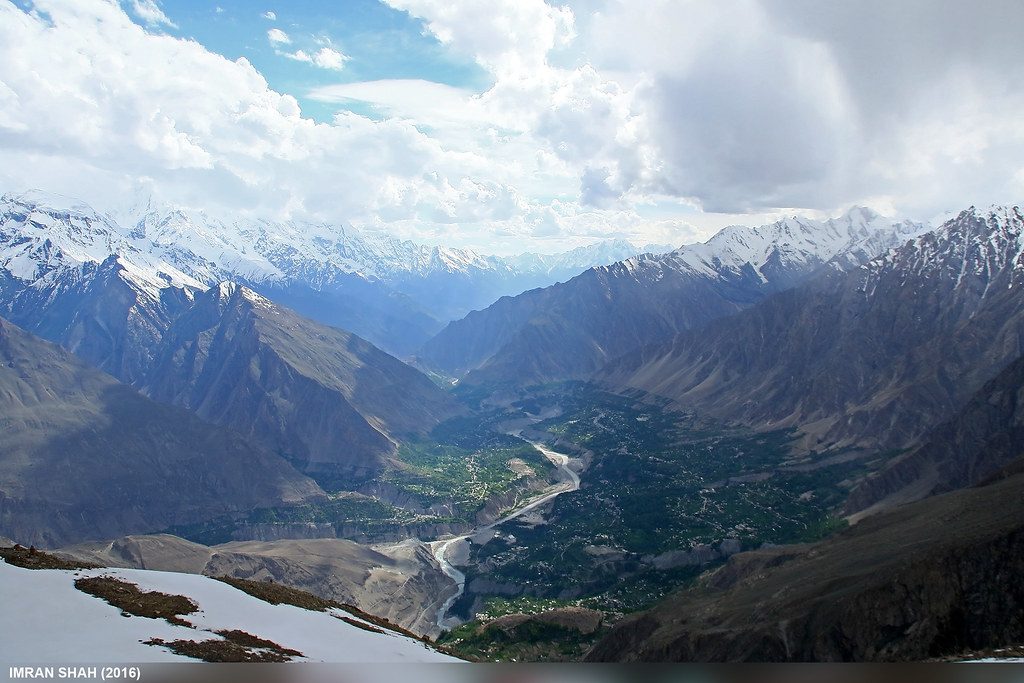 It is referred to as a "Heaven on Earth." You can come to this breathtaking and mesmerizing place during winter and experience the wild forests and snow during your winter trip. The stunning view of snow encasing the mountains in a white blanket is definitely among a winter fun activity. You can go to Hunza by air, but it is better to take a ride during the winter trip to experience the scenic beauty and awe-inspiring spectacular view. Get ready to bask in the scenic beauty of this place for there are many things to do.
Some excellent things to do:
Rowing in Hunza River: Row in the wind rapids of this river as a sport for the adrenaline rush.
Mountain climbing: Climb the rocky, sparsely snow-covered mountains to get a birds-eye view of the place.
Hiking: Hike around the wild natural trail in the forest to experience the Nature at a closer range.
Skiing: You can Ski in the snow on those smooth slopes of the valley.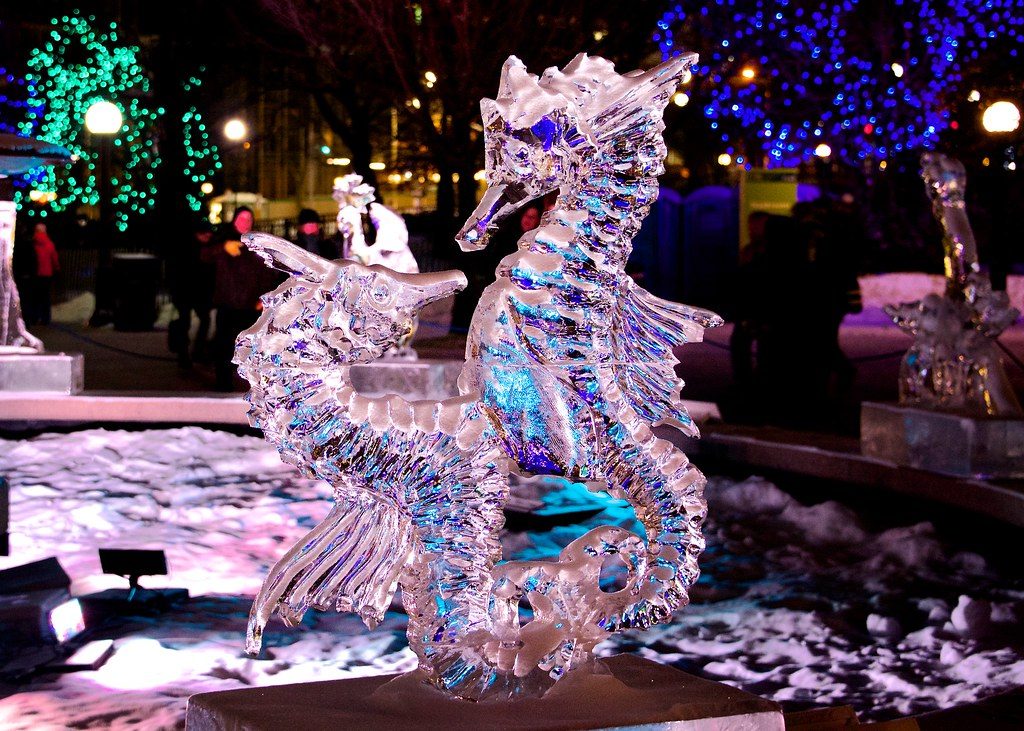 This festival is best among winter places to visit as the event has a plethora of winter activities spanning over two weeks. You can get here on your vehicle as most of the festival takes place in the urban region. You can also travel by taxi or take a bus. Everyone is always welcomed for the festival is free to attend. You can enjoy every split second of your stay by joining in all the activities.
Some things to do include:
Skiing: You can ski on the snowy slopes of the region as a winter activity.
Ice sculpturing: Many experts participate in this festival to create magic out of the snow with their expertise.
Skating: People of all ages can skate on the ice rinks of the Winterlude.
Snowboarding: One can snowboard in the winter festival to create that much-desired adrenaline rush.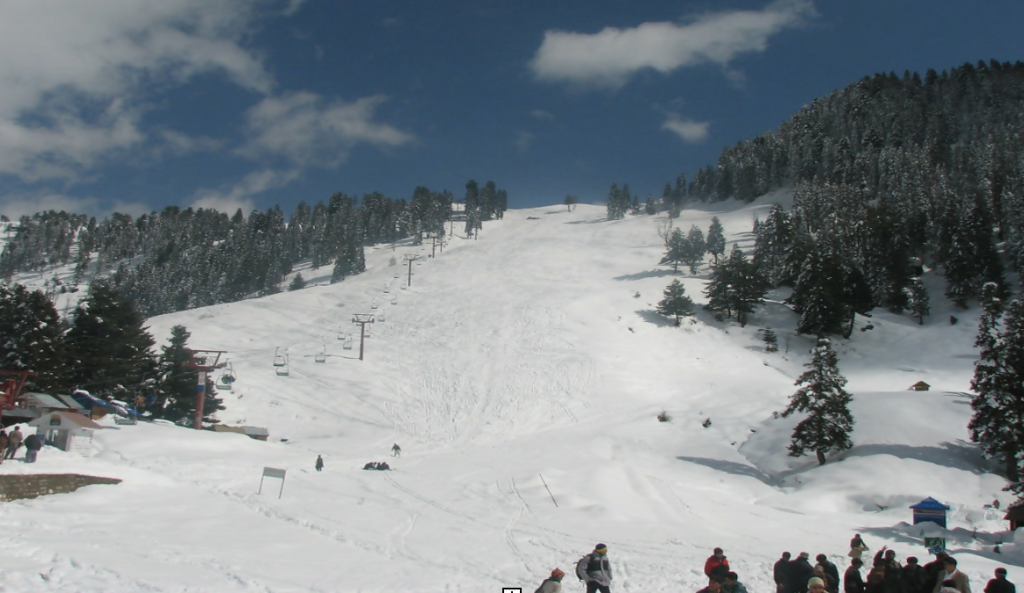 It is the only ski resort in Pakistan making it the best. You can visit this beautiful place during your winter trip and have fun with your family while enjoying winter activities. This will surely be a winter trip full of snow worth remembering. You can come here on a local Tour bus from main cities like Islamabad or Lahore. The traveling firm will provide a guide with the package.
Here are some spectacular things to do:
Chairlift: You can ride a chairlift with family as a winter activity
Ice skating: Skate on the ice rinks of Malam Jabba with your loved one in the snow.
Skiing: A ski competition is held in which professionals from all around the world participate to entertain the tourists.
Camping: You can camp in the woods and enjoy hot coffee beside the campfire at night.
8.
Rideau Canal Skate way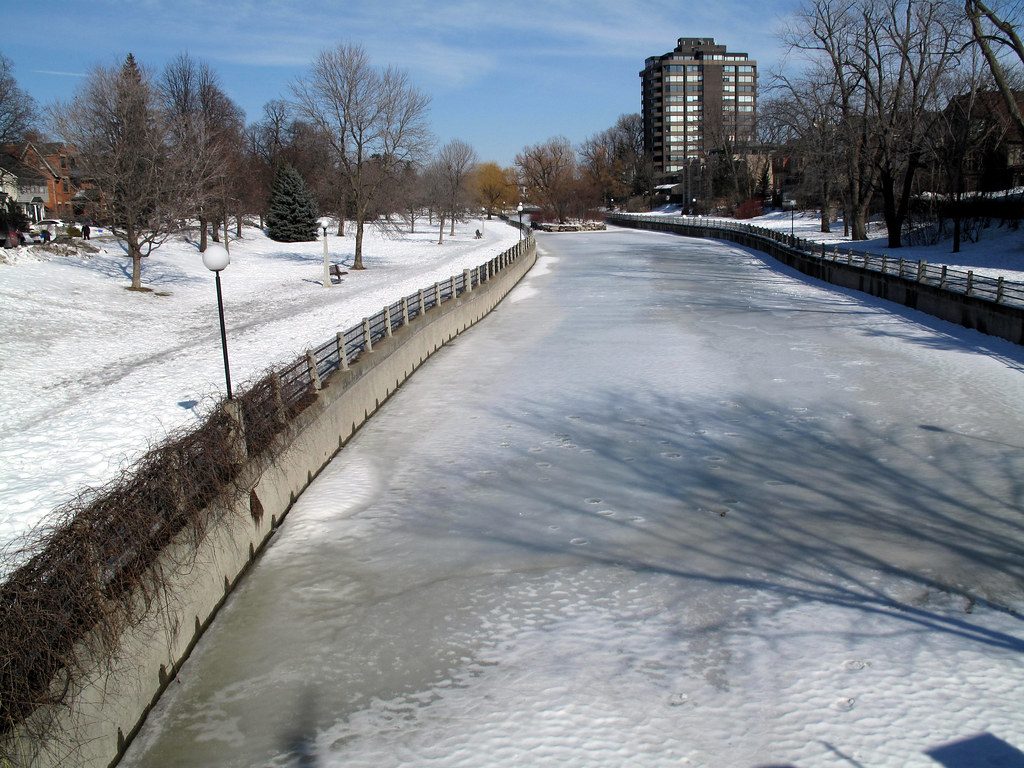 During extreme cold weather and heavy snow in winter, The Rideau canal freezes to solid ice become a magnet attracting hundreds of tourists. Getting here is very simple. You can ride a bus or grab a taxi.
The following things to do can amaze you:
Skating: You can savor this winter activity with your family during the winter trip. It is the world's largest skating rink.
Shopping: The family can go shopping and enjoy coffee from the restaurants nearby.
9.
Parc Omega Wildlife park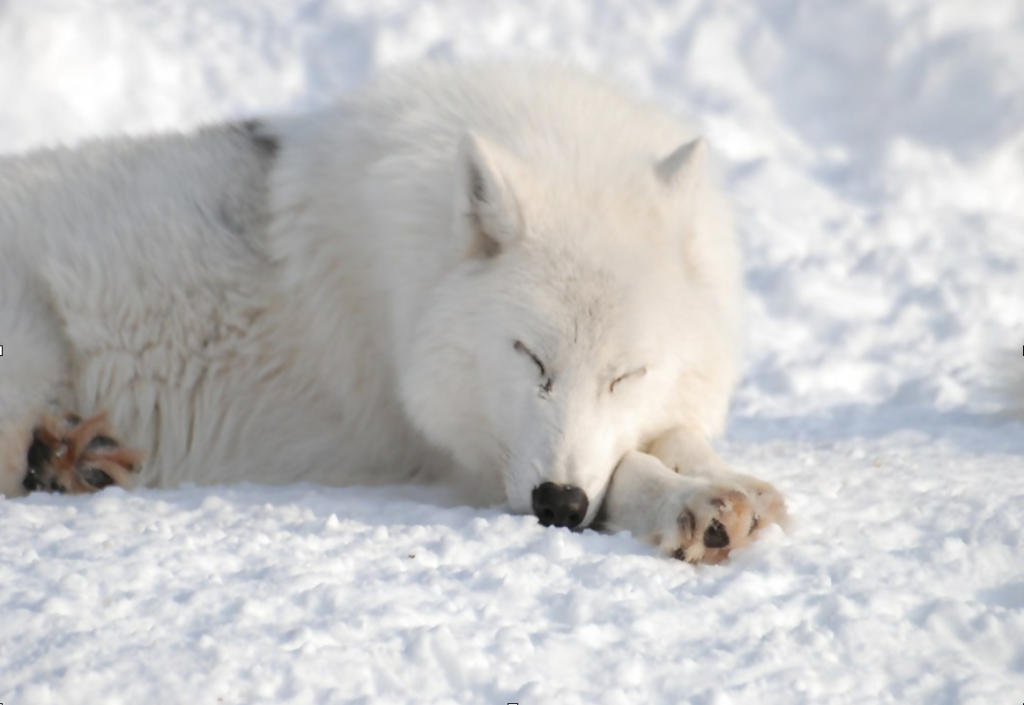 If you are fascinated by wildlife, this park fulfills your desire. It's one of the best winter fun activities to do with your family. You can take travel via a bus locally or grab a cab from the Ottawa Airport.
Family fun things to do here:
Arctic animals: You can gasp while looking at the White fox, wolves, bison, elks, and caribou.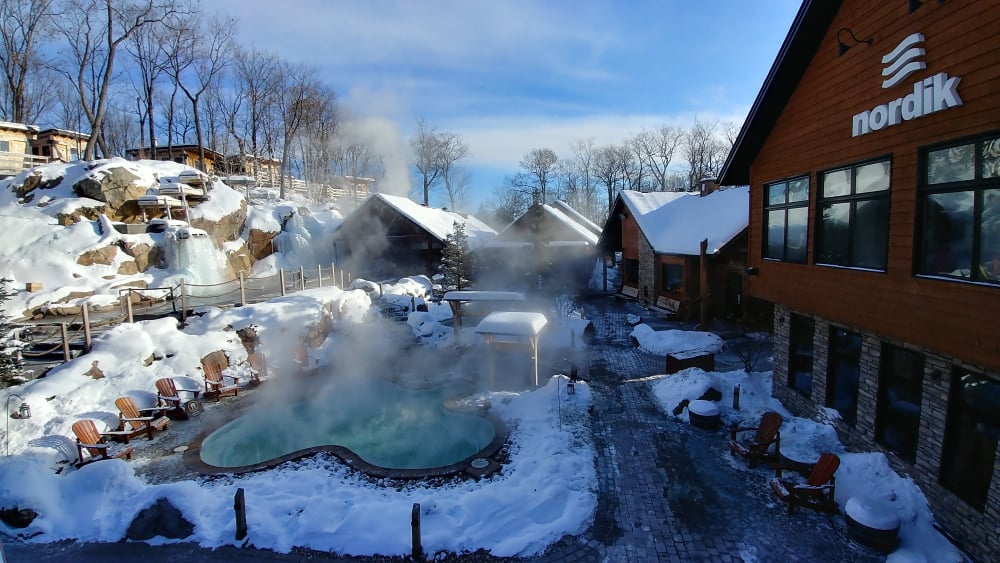 You can relax and take a deep breath in this magical winter fun activity you can visit with your family during your winter trip. It is located 20 minutes from downtown Ottawa. You can travel by bus to make it economical.
Here's the best thing to do at the spa:
Rejuvenate: Relax in the hot waters by the Scandinavian practice of going through the spa rituals of heat, cold, and rest.
These were the best winter places to visit with your family on a winter trip during the snow. Spend an amazing time with your family, and make everlasting memories!